Some Summer time updates and new parts for the car: New KYB struts, Moog strut mounts, Delphi fuel pressure regulator, rear sway bar end links, and Moog lateral links out back. Fixed the loosey goosey passenger seat and did some cleaning in the interior. This weekend she will be getting KYB rear shocks and mounts and then an alignment and tire rotation if all goes as planned.
Without further adieu, here's my hovercraft!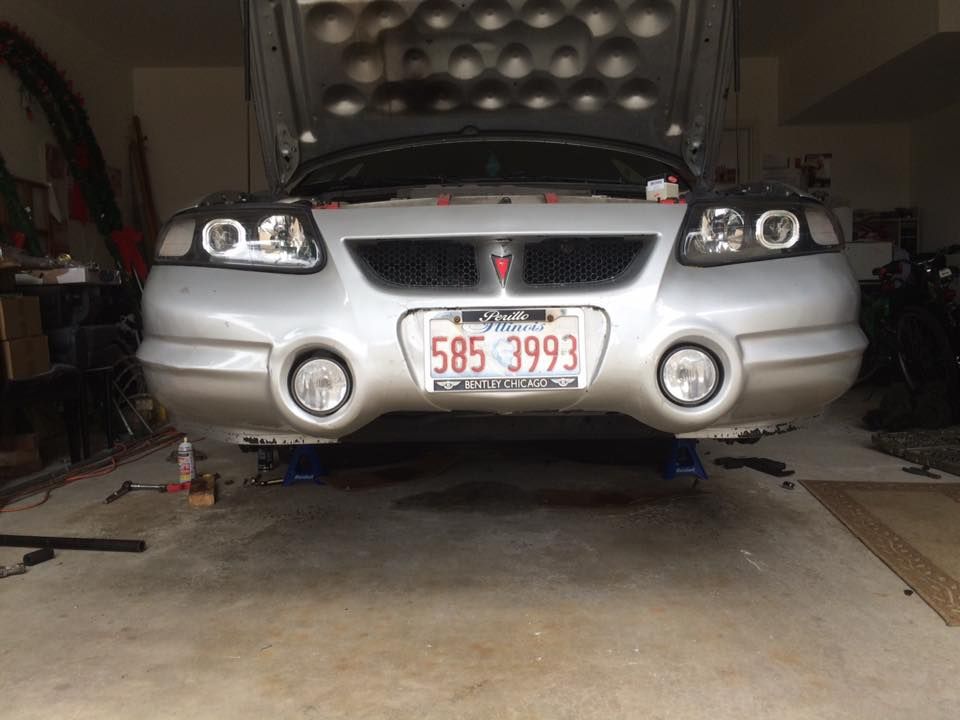 Gotta love these purple struts... Thanks again to Austin for saving me a boatload of money over buying new.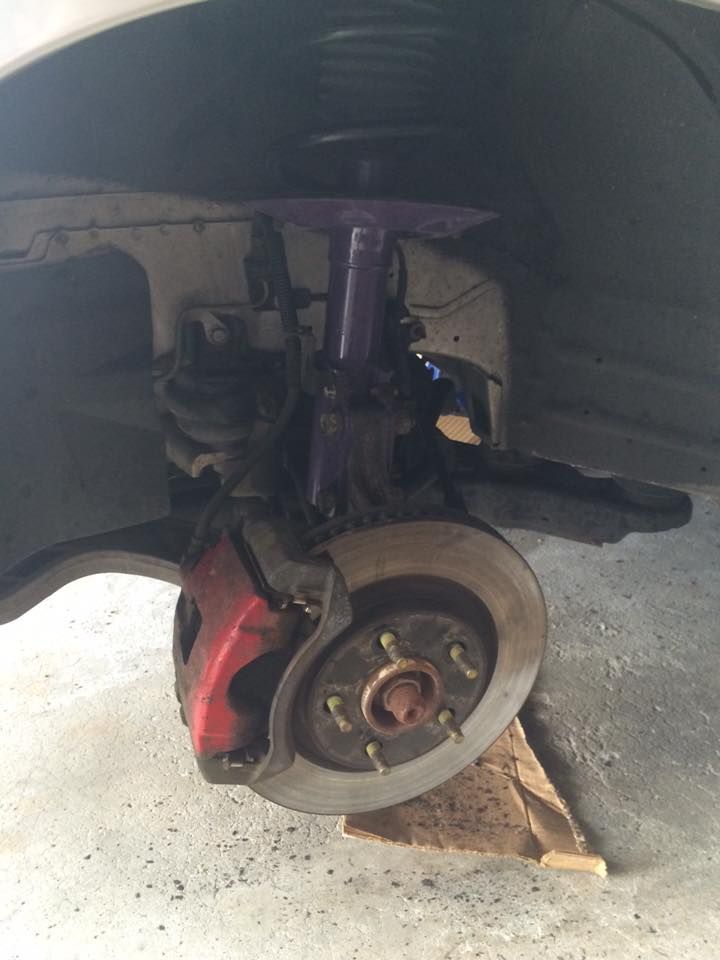 The Moog lateral links are so much beefier than stock. Overall, the car feels so much more solid now. Instead of a bent u-channel they are a solid metal rod. Very easy replacement by the way. You do not need to lower the subframe or even the exhaust. Just gotta get creative and do some bolt wiggling to clear the gas tank.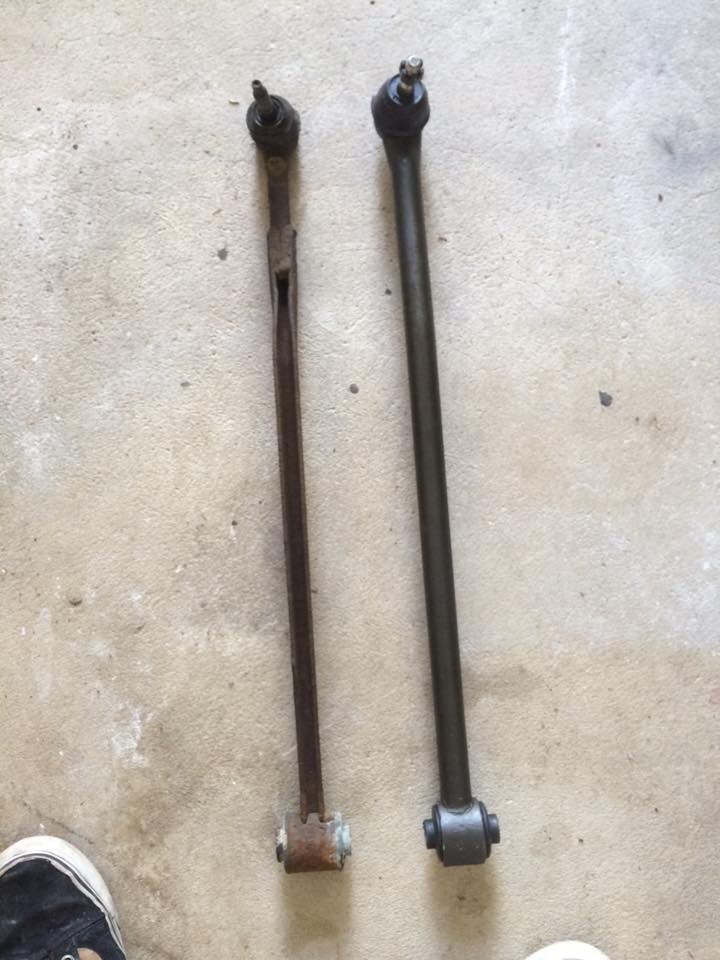 And the pile of leftover parts!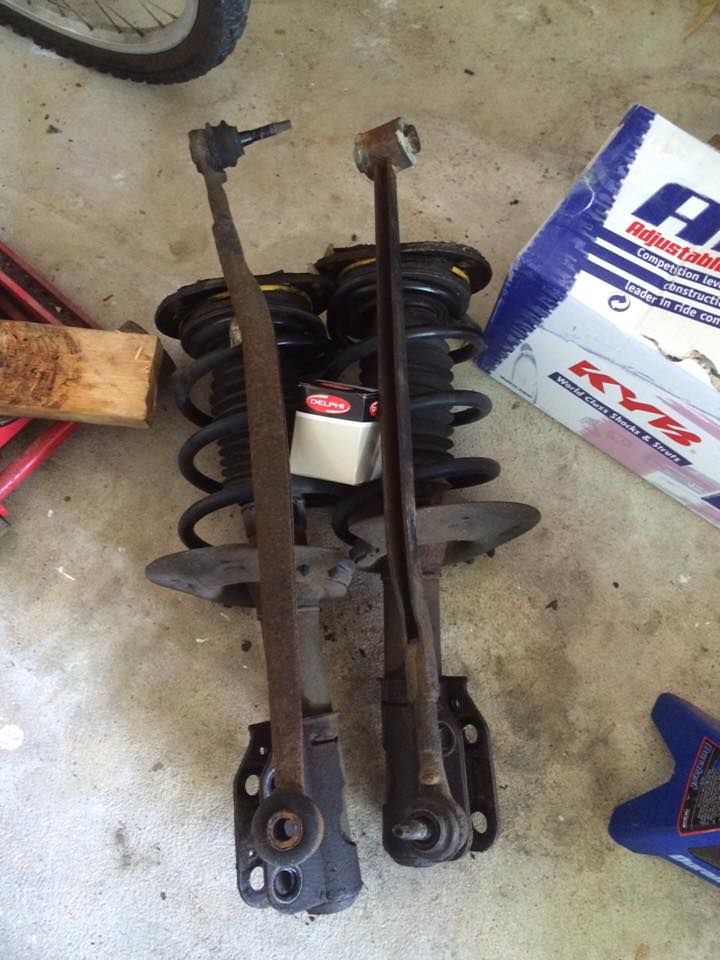 And so, the road stretches before us. I wonder where the car will make it to. I just graduated University about 3 weeks ago, so life is a little bit tumultuous right now. On the search for a job! Once that happens I can start thinking about a stablemate for Penny, probably in the form of a BMW 135i. In any case, as of right now, I'm just excited to be driving around a relatively noise and clunk free Bonneville. Got a couple of road trips planned, and I want to make sure they will be quiet and comfy.