After a week everything seems to be holding real good, no leaks that I can see, and no more oil entering the coolant system (There are still a few drops of residual floating around even though I flushed the block and rad)
Anyway, was pretty shocked when I removed the Upper Intake and the Valve covers, only to find gobs of baked on sludge and gunk. It was actually somewhat horrifying! I scrapped as much off as I could while sucking with a vac to keep stuff out of the block. I did change the oil afterwards just to be safe.
Here are some pictures during the process.
After removing and unclipping a few things, just before removing the Intake and Valve covers.
String to hold the harness out of the way.
Lots of oil pooling up.
After removing the upper intake, this is what I found. Just slathered in a sooty oil mix of grit. Needless to say I'm happy I bought a new intake just for the sake of not having to clean this one.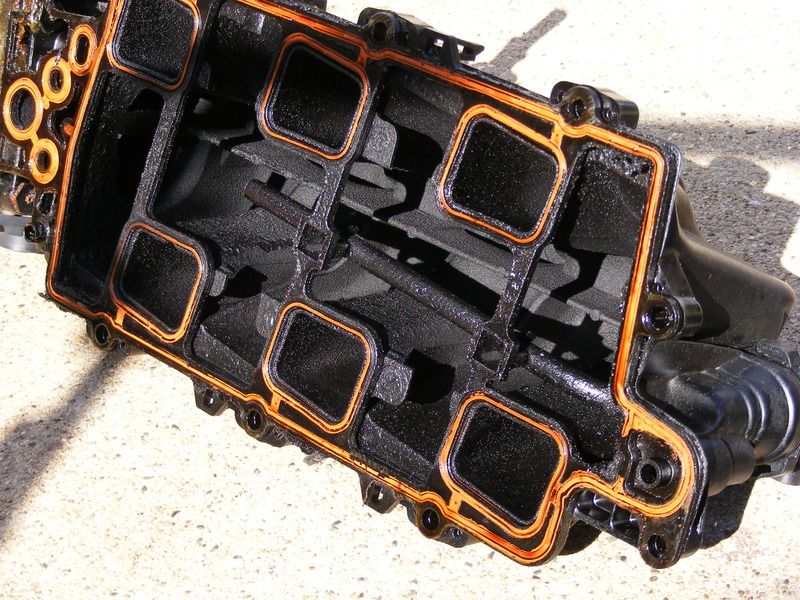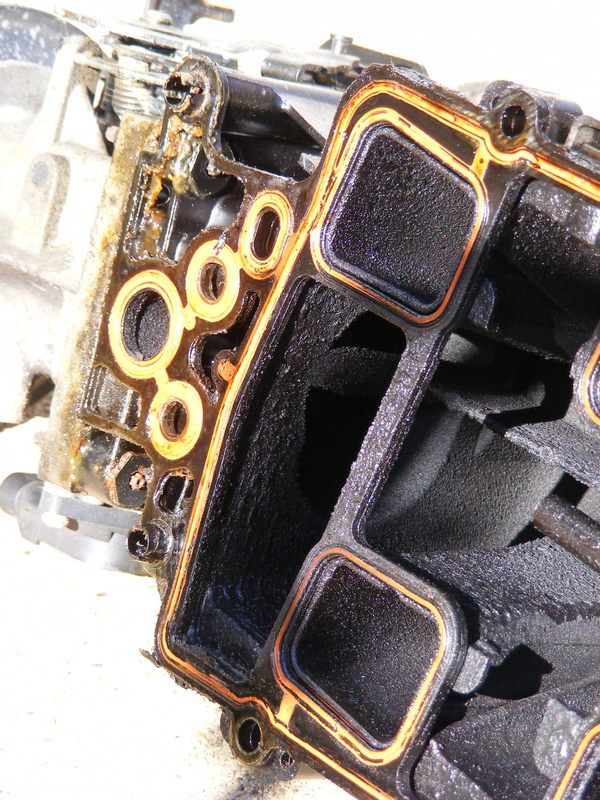 The Lower Intake was no better, actually a lot worse. Some of the passages were caked up and blocked off from this gritty sludge. The valley and balance shaft were pretty caked up as well. I've actually never seen pushrods this built up with oil.
A decent look at the valve springs and the piles of debris all around the heads. Spent about 30min scrapping and sucking to try and clean things up a bit. I did check for play in the rocker arms, everything seems pretty solid surprising, didn't find any slop other than a little norman side to side movement.
And the final result, after soaking the valve covers and lower intake in some oven cleaner and scrubbing the ever loving **** outta them, turned out good, I got the intake pretty clean, the valve covers were a little difficult but most came out.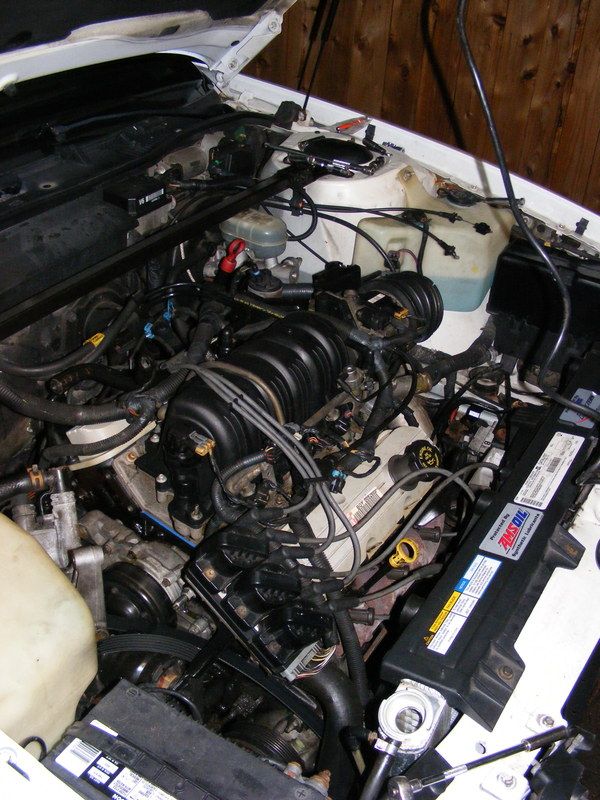 Installed new Injector O-rings on the bottom side (Where they press into the Intake) nice and sealed, seemed to have a little difficulty getting the quick disconnect on the fuel rail to reseal, but seemed to seal up finally and isn't leaking.
All in all, it was a pretty easy job, took me about 12hrs, most of the time was spent just cleaning things up and also running to the store for some cleaners.
I would have taking some more pictures of the assembly, but it was getting late (12am) and cold (30s) and wanted to get it done.
Up next will be some pictures of the Winter wheels (Factory original) cleaned them up and sprayed them with Black bed liner. All ready for Winter.