This will not be an overnight deal, I am in no hurry at all as we have the SSEi and my truck. I purchased the car back in November or December and still have yet to see it
it was on craigslist and my dad went to look at it, made sure all was well with it and brought it to the shop he works out of where it still sits today. Tires are practically new as well, the car will of course be parted out after I pull the drivetrain for the swap. I expect this to be finished sometime in the spring or early summer depending on timing and money.
PRD2BDF wrote:
Going to swap the 17s over to get rid of the 16s?
The SE lost it's 16s as soon as I got it in favor of bent 5s then blacked 20 spokes.
_________________
Ryan
Check out my detailing page on facebook! -->
Next Level Detailing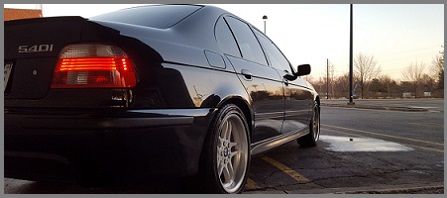 2003 Bonneville SSEi
- The Black Mirror
SOLD!
2002 Bonneville SE
-
The Mutt
Complete 2004 SLE interior, drivetrain, and body harness swap, ECC swap, HUD swap, black GXP wheels, GXP headlights and tinted tails - SOLD
2003 BMW 540i M Sport
,
2001 BMW X5 4.4i
,
2010 GMC Acadia
,
2017 Grand Design Imagine 3150BH
1982 Cutlass Supreme
- The fun one
MattStrike wrote:
It was the worst week of my life! *pause, drinks beer... smiles* But I'm better now!