Went to a bon fire at my buddys house a few nights back, and I stupidly parked behind a Pontiac Montana. Long story short, my buddys dad crawled outta bed at 11:30 at night and jumped in his van to go to work - obviously wasnt paying any attention or checking his mirrors, he backed right into it.
Took everything in me not to tear into him, all I could do was stare at my car. "Is this a new car?" were the first words out of his mouth, followed by "It's not bad at all!"
Could have been way worse I guess, havn't had time to take it to my body guy for an estimate yet though. So glad the headlight wasn't damaged or cracked - especially since it's only been a couple months since I cleared the headlights and installed the LED's! I'm hoping the scuffs on the light will just buff out - not so sure about the fender though!
From here on out, I will steer clear of all Montanas & Ventures! I swear they've got it out for me, my first car (00 Cav) was backed into in the exact same spot by the same van - although the Bonne doesn't have near the damage the Cavalier did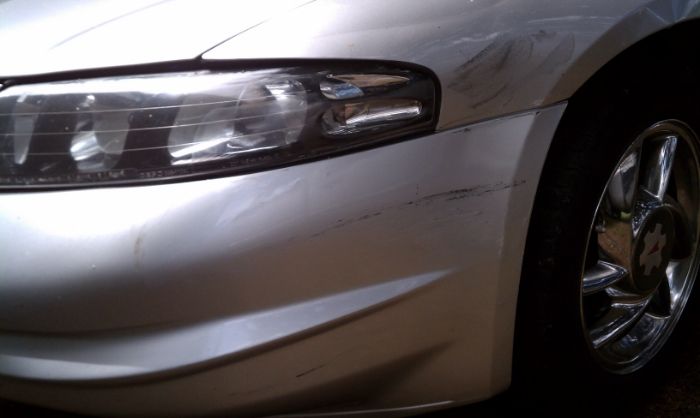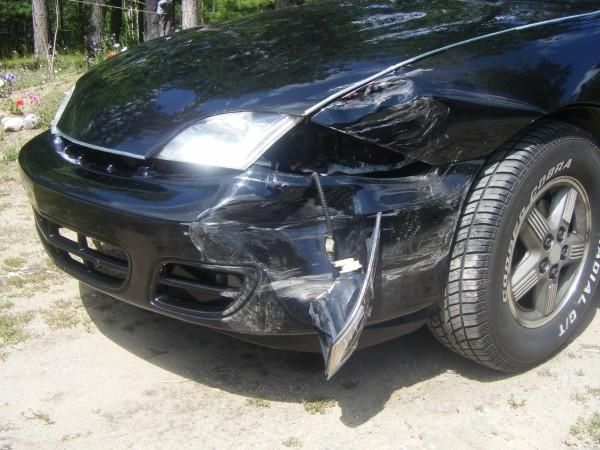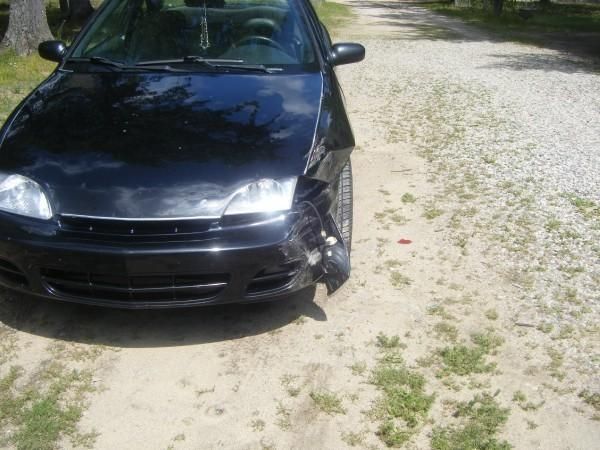 _________________
_________________
Don

2000 SSEi|191k|Galaxy Silver Metallic|Dark Pewter/Black Leather|Audi Style LED's|DRL Disable|Cleared Headlights|Blacked Out Pontiac Script|Drilled Slotted Rotors/Red Calipers|Chrome Supercharged Emblems|Dressed Engine|Bose Interior Speakers|12" Alpine Type-S Sub|Ported Enclosure|500W Rockford Monoblock Amp|Pioneer USB Head Unit|Red Interior/Trunk LED's|"Supercharged" Third Brake Overlay