SPLLOUDER wrote:
sandrock wrote:
You want a good recepie for a nice, quick running L36?

*Doorman upper
*Ported Lower
*L67 TB blended to L36 intake
*L26 fuel rail, 26lbs. injectors and '00 Corvette fuel filter (has it's own FPR)
*HPT
*CAI
*3.29 gear ratio
*Lots of tuning time

Trust me when I say I found some horsepower and torque when I did my '97 using those mods. Scangage II showed a consistent 245 hp/255 lbs-ft of torque.
before dumping any money into a 1/4 million mile engine . check the compression . make sure the bottom end is gona last say another 50-150 k .
before u spent all that money on new upper end and parts to make it run perfect .
IMO if it running decent . do the minor maintenance items and go from there . ( IE oil change and SEAFOAM the fuel system ! Change Spark Plugs & Wires !!!!!!) Since u got a good ICM and Coils now .
When it does it boging or stumble before u smash the gas . does the rpm gauge flutter with the engine noise ?
if it does its a ingition promblem . if the rpm says the same but it starts runing ruff . its a gas promblem or air
No mods would be done on this engine until it is proven to be solid. Even then, modding it as far as adding much power is more thinking out loud then anything, it will be more likely to remain stock, but time will tell.
Once I get it on the road I will see about the plugs and wires. If it runs good and gets good mileage then the plugs / wires will stay, no need to fix what isn't broken
No bogging or stumbling anymore, runs very smooth I can just tell it is getting coolant in the combustion chambers as it puffs some white smoke and starts to spit and miss a bit after it idles for a minute or so.
SPLLOUDER wrote:
crash93ssei wrote:
Engine is NASTY! Nothing I can't clean up though if it runs good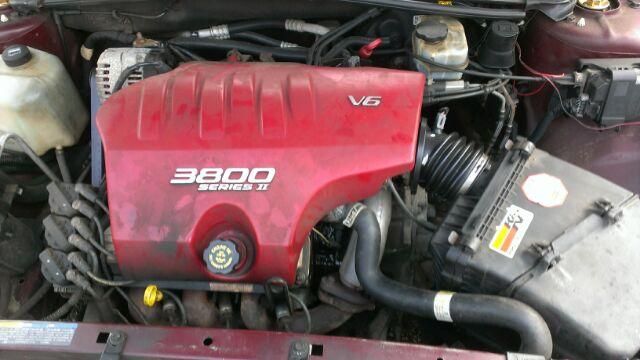 Looks like u got a big front valve cover leak , where is all that sludge coming from ? Vavle cover or UIM ? Hopefully not the Head gasket ( very rare )
LOL a aftermarket alarm , I betcha there ur problem for the battery drain .
some one could of did it wrong and hooked it up drawing power over time .
take it out u dont need it lol it has a factory alarm . did u get any key fobs ?
It has much more then a valve cover gasket leak LOL The whole engine is just covered in sludge. It will be cleaned spotless in time though, no worries there
The alarm will certainly be removed and eliminated as the source of the power drain, hoping it isn't though as it is a nice Viper 2 way remote start as well. I will just disable the alarm part if it works ok.
No key fobs, not worried there though.
00Beast wrote:
The current car doesn't have heated seats, does it? If it doesn't, you're pretty much going to have to swap over the entire body harness to get them to work...
No heated seats in the SE. This is one of the things I figured would be some work but wasn't exactly sure how much. I know I have a TON of research to do with all that I want to swap out anyway so might as well do it all if it is possible. If the entire body harness can be swapped in to make the stuff I want work then that is what will be done.
SPLLOUDER wrote:
What color code is this 2002 se ?

a good days worth of cleaning you have there . But it will look good after you clean and buff them rims . and wash that thing inside and out .
No idea what the paint code is, definitely a couple days cleaning with this one and those rims are DEFINITELY NOT staying on
Those will be winter wheels for winter tires, but it will get the extra set of bent 5s I have
_________________
Ryan
Check out my detailing page on facebook! -->
Next Level Detailing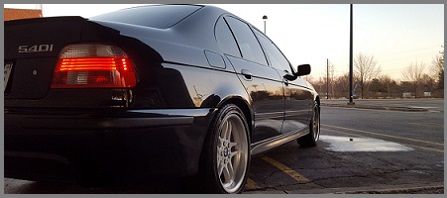 2003 Bonneville SSEi
- The Black Mirror
SOLD!
2002 Bonneville SE
-
The Mutt
Complete 2004 SLE interior, drivetrain, and body harness swap, ECC swap, HUD swap, black GXP wheels, GXP headlights and tinted tails - SOLD
2003 BMW 540i M Sport
,
2001 BMW X5 4.4i
,
2010 GMC Acadia
,
2017 Grand Design Imagine 3150BH
1982 Cutlass Supreme
- The fun one
MattStrike wrote:
It was the worst week of my life! *pause, drinks beer... smiles* But I'm better now!