As Scott mentioned, (and most of you already know....
) his car got some treatment over the past three days. I drove the car around yesterday and the thing ran great and everything was very smooth.
Here are some parting pictures of the car before handing it back over to Scott's possession. (Sorry some of the pics are semi blurry, cell phone pics)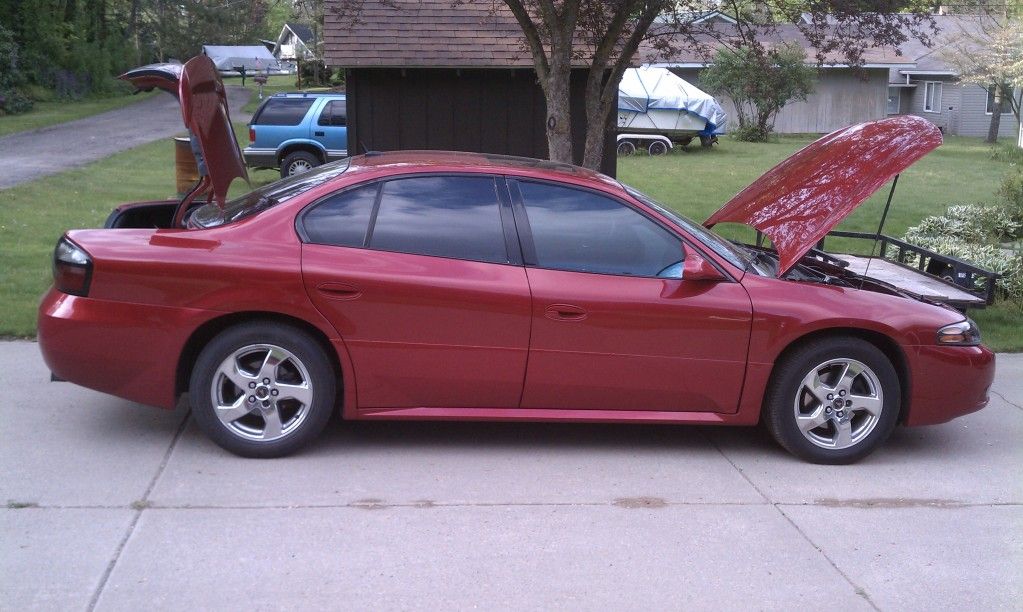 Most GXP goodies installed!!
All the old parts packed away and ready for storage. Uh Oh, is that grey bonnie on jack stands???...MOAR MODS!!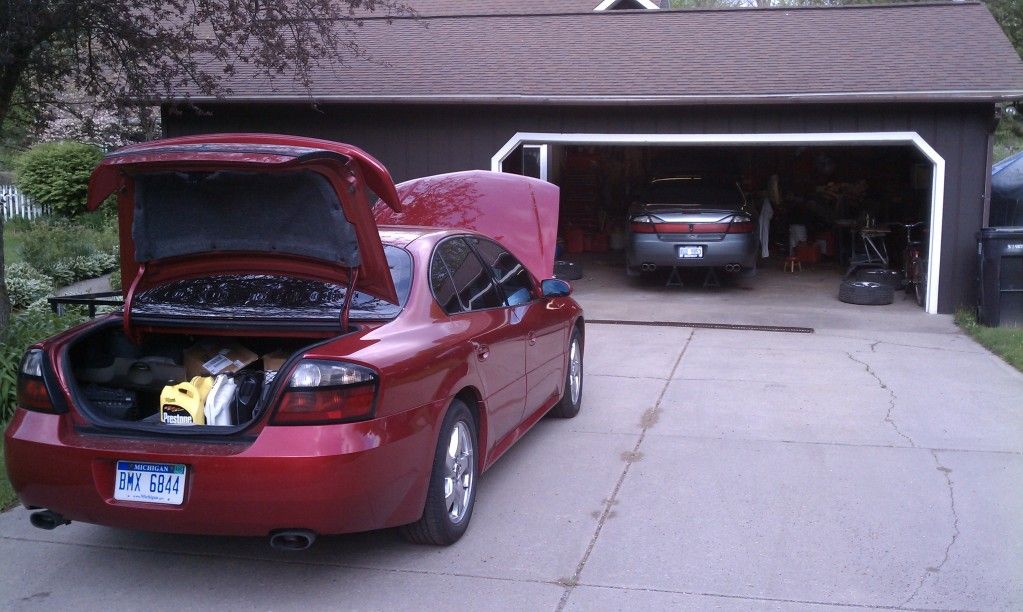 The car is now prepared to serve well for many years!!!