Here's a little video from the other day coming back into town. The quality's junk since it was taken on my ipod. It's a 35 mph to quite fast video where the speed limit changes on a local highway with nobody else around.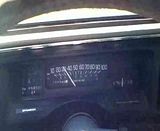 _________________
2012 Chevrolet Cruze Eco - Current car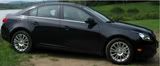 1999 Buick LeSabre Custom - Former car
Learn from the mistakes of others, that way when you mess up you can do so in new and interesting ways.