I had a great time and the showing was much larger than last year, even though the weather was chilly (again).
Thanks Dan for putting this together.
My favorite event of the day was easily the 3 cam'ed L67's and my G8 "quickly" accelerating out of the last roundabout followed by the straight 1/2 mile back to Dan's. It sounded awesome from inside my car, but just image 3 screaming superchargers and a loud V8 ripping past at full bore.
_________________
2009 G8 GT
- White Hot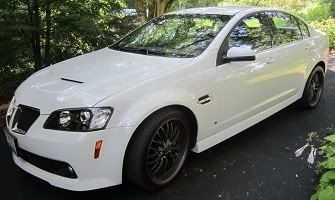 FMS Custom Cam, Yank 3600 SS, 1LE (ZL1) 3.91, SLP Longtubes, Magnaflow cat-back, Rotofab CAI, tuned via HPTuners
415/391