1999 SSEi -needs:
right fender
windshield
drivers seat skin (tan AL7)
Another detail job
1999 SSE -needs:
hood (located)
fender (located)
trunk (located)
carpet shampoo
Engine detail
Tune up
muffler and tips (have muffler and right tip)
floormats (have)
PDR on the roof
Guage cluster
Wheels need balancing.
Just brought the SSE home yesterday.
Found the gas guage is very inaccurate -cost me paint on the front bumper on of my SSEi.
Aside from needing a tune up it seems to run pretty dang well. Motor and trans seem to be in great shape mechanically.
All the electronics in the car work great with the exception of the radio controls on the steering wheel (Alpine CD deck) and the guage cluster has some issues.
Car has a brand new windshield, and almost new (90%) Goodyear Assurance TripleTreds.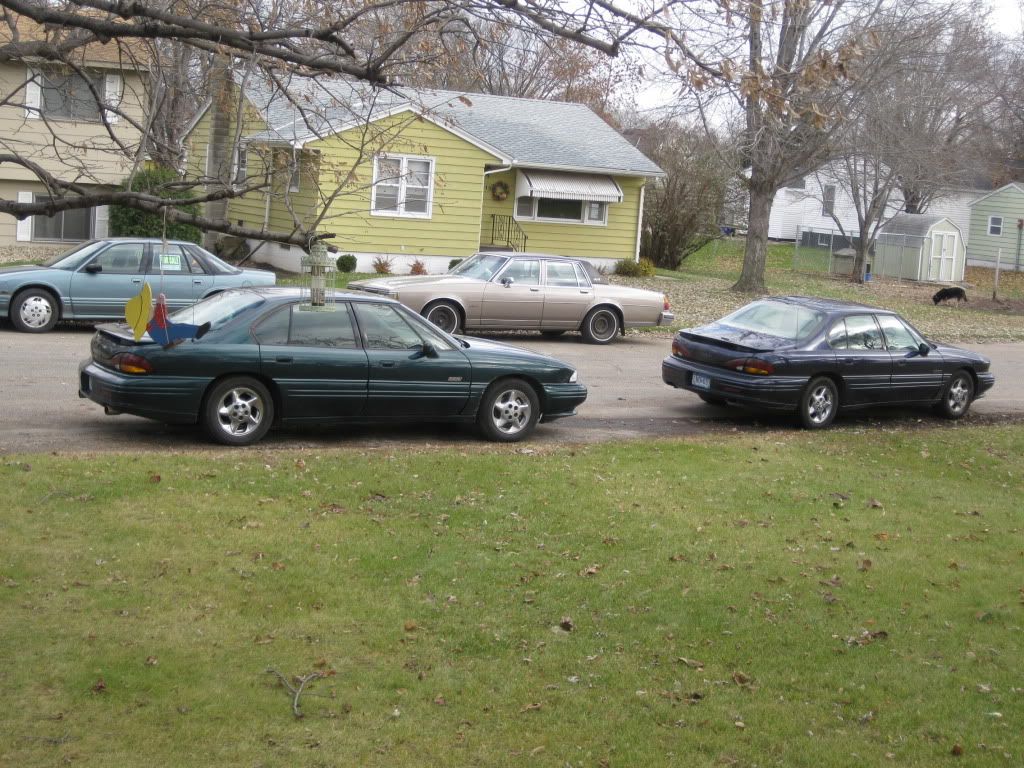 _________________
DHP Powrtuner & Tech 2
1998 GTP Coupe
1999 SSEi 70k miles
2000 Silverado 2500 Ext Cab 4x4/6.0L/4L80E
2000 Trans Am WS6 LQ3 (LQ4 w/LS3 top end) 4L60E
2001 SLE
2002 Monte Carlo SS Top-swapped FSIC Gen V TOG's, Mezeire.....
2002 GTP 40th Anniv Ed Coupe
2004 GTP Comp G 'Bottom-swapped'