So this happened recently....a jerk decided to scrape down the side of the G in a parking lot while we grocery shopped, and then drove off without leaving any info. I purposely park far away to avoid this, but in doing so, that put me out of range of the store's cameras, so no luck finding out who did it. Thankfully, State Farm has my back lol.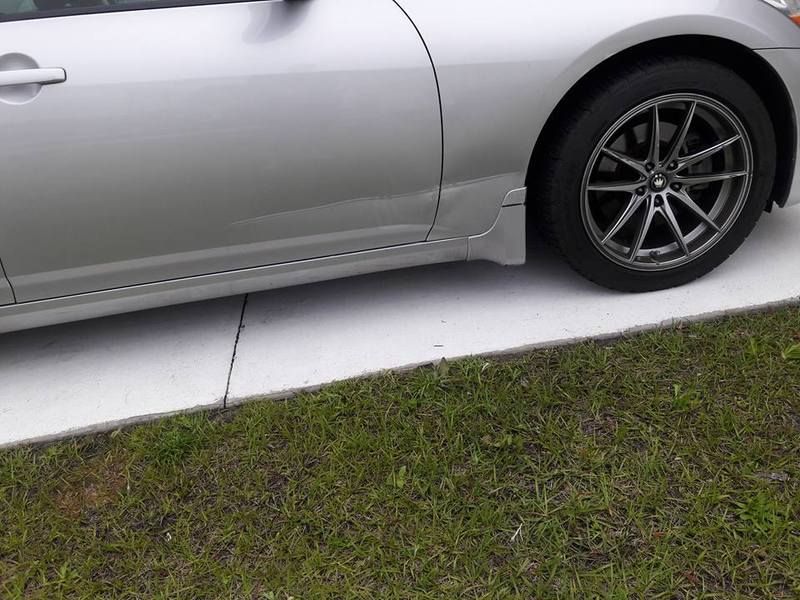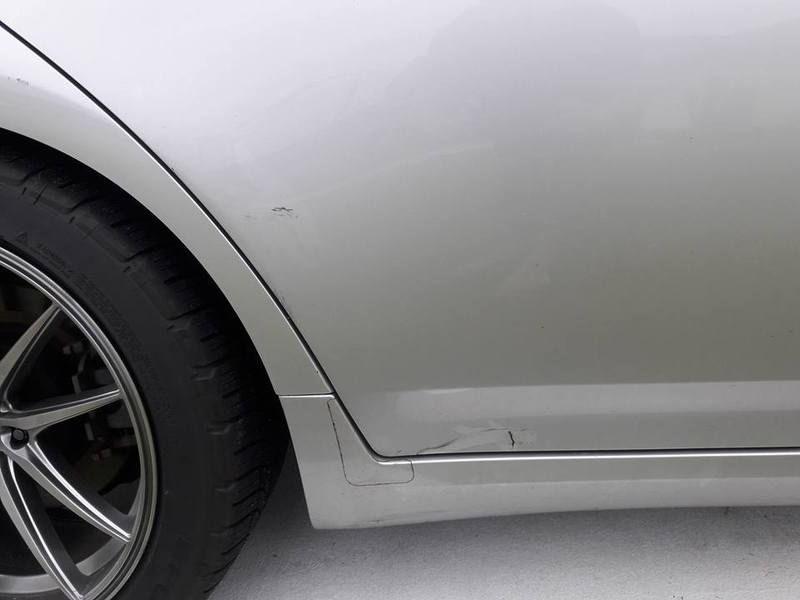 All said and done, the body shop had the car for 12 days. They sent my wheel out for repair, and also replaced the front tire as it had a slice in the sidewall from the hit. The front bumper cover was replaced (don't have a pic of the damage, but it was gashed as well), the passenger front fender was replaced, passenger front door skin replaced, side skirt and mud guard replaced, the rear door completely painted, and the quarter panel blended to match. They also did a full detail on the car, and even fixed some paint defects on the hood and driver's fender. The final cost came out just over $4,000, but thankfully I only had to pay my $500 deductible, and my insurance won't go up since I wasn't at fault.
I picked the car back up this morning, and the shop did a fantastic job!
_________________
Joseph
Current: 2013 Infiniti G37 Journey
1999 Infiniti G20T - Sold
1999 Buick Lesabre - Race Couch - gone but not forgotten