Some teasers of the test fitting process!
I started out on the Drivers side. Mocked up an approximate location for the projector:
That chamfer formation in the core support is not really doing anything to help here, so the final mounting position will be offset from it slightly. The important part was the mounting depth, and yes it clears the core support. There's just enough room for up/down and side/side adjustments:
Next is the body mount piece. I could have gotten away without it, but I wanted a clean way to mount the igniter boxes as well as make it stand out even more that it's my handiwork. It reinforces the header panel from the small amount of cutting I have to do, and holds the springs that will be used to retain the projector mount, similar to the way that the original headlamp bucket was mounted: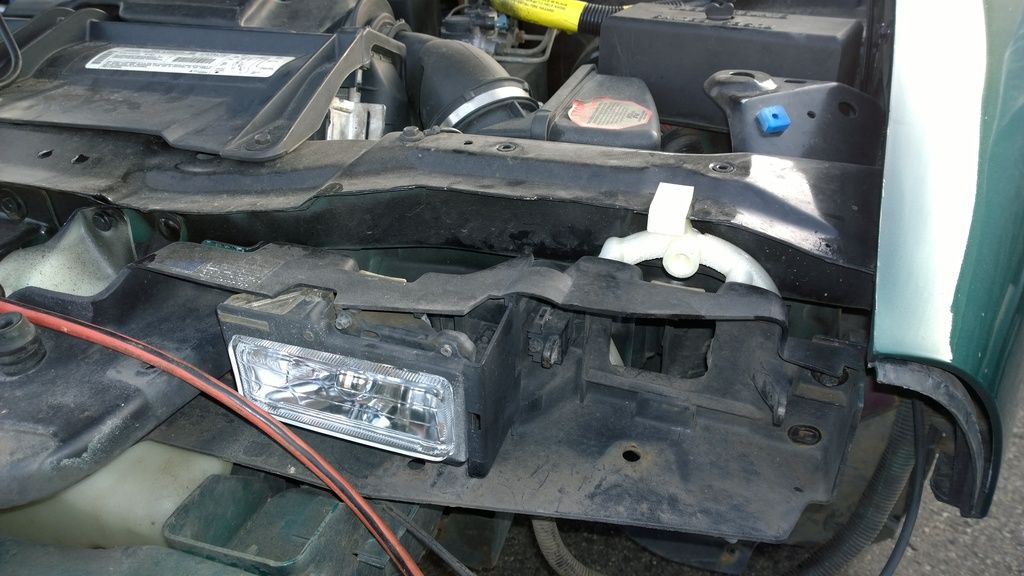 Then, my final prototype assembly (all PLA with minimum infill and wall thickness for faster printing):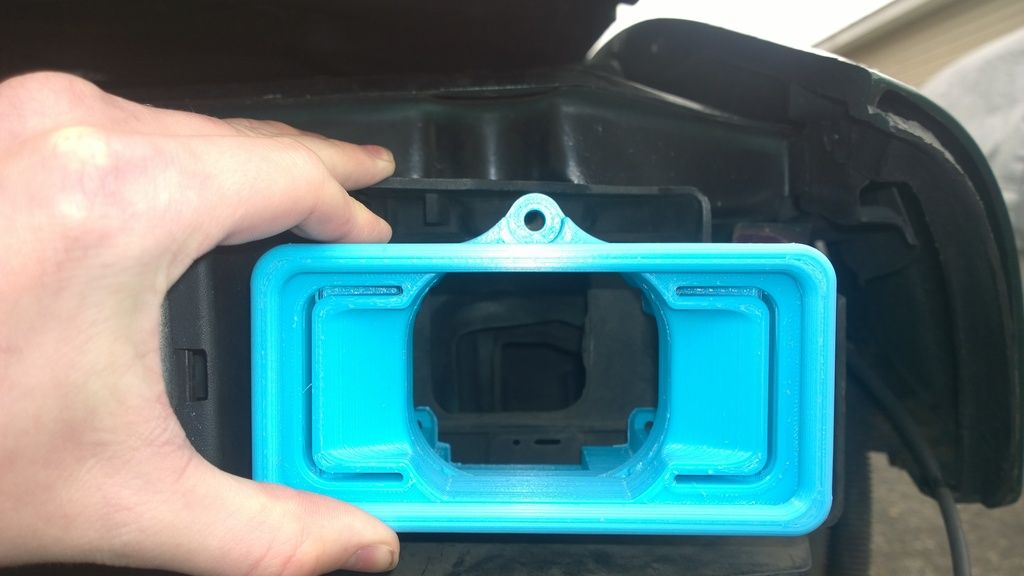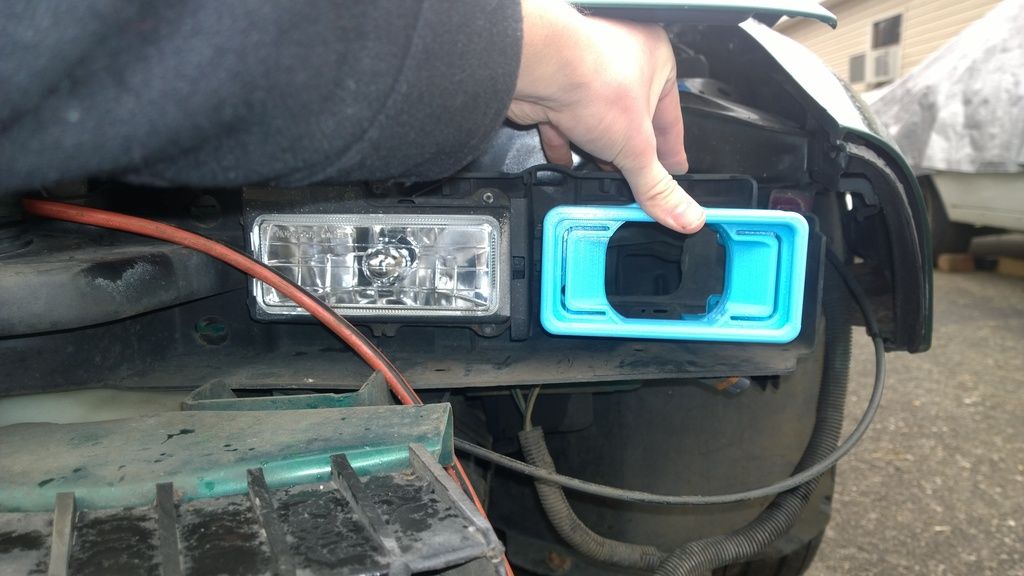 Overall it fits very similarly to the original bucket, and maintains that OE look. Final colors will be black lens cover, silver light pipe blockoff plate, and that's all you will be able to see with the hood down. The new glass lens is nearly the same size as the original sealed beam. And the lens cover is nearly the same size as the original bucket was. So it hopefully looks incredibly stock. The projector mount and body mount and most anything else will be green, to show off the work when the hood is up.
The only major issue I found was that the header panel mount on the drivers side is 10mm lower and 10mm further forward than the passenger side. Imagine my surprise to find my parts didn't fit both sides! I printed a bracket to space out the passenger side to match the drivers side. Eventually I'll have to figure out which is right. I'm hoping the drivers side is correct... because if it's not then the projector doesn't fit under the core support!
_________________
Blow all the things! Wait, I meant boost. Boost!

Runs:
'93 Pontiac Bonneville SSEi - Twincharged, manual, and lots more! Build thread
'97 Chevy Camaro - 3800 supercharged, T5, T-tops
'05 Cadillac STS - V8, AWD, her DD
'92 Olds Trofeo - Fair weather DD
'84 GMC Sierra Classic - Twin turbo 3800
'97 Buick LeSabre - L67 winter DD
'92 Pontiac Bonneville SSE future project

Doesn't run:
'87 Buick LeSabre T-type - future victim
'67 Buick LeSabre - future victim