Long time ago update! I saw I was nominated for TOCOTM so I thought I could share the progress I've made.
The keyless entry stopped working, not sure why, but I can't get the BCM into the reprogram mode and no activity from any of the fob buttons. No bad fuses. So that is irritating because once again I have to go through the passenger door to unlock the drivers door.
I managed to finally fix the tragedy that was my shifter: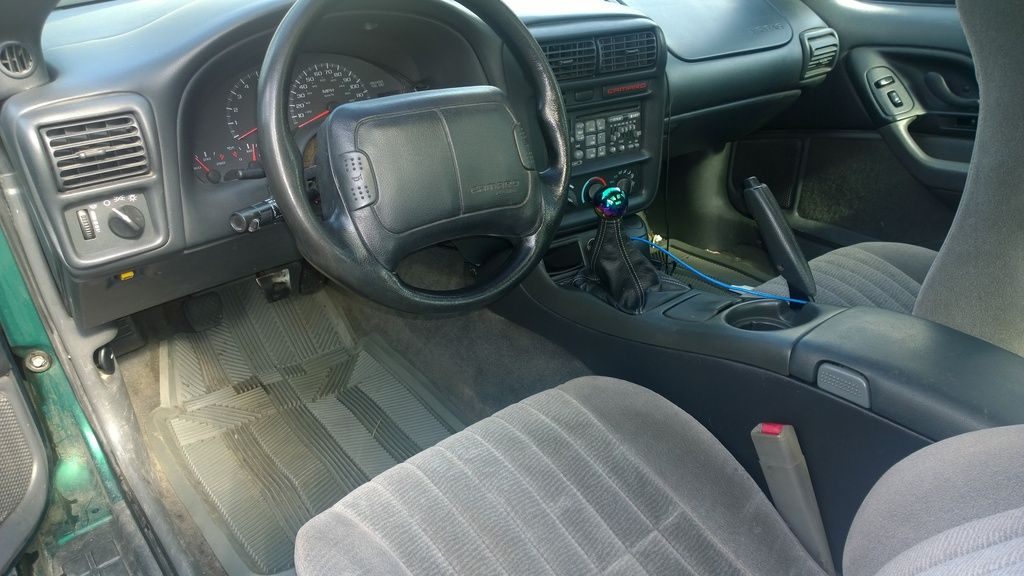 And today I swapped out the drab, nastly, shady-used-car-lot smelling, noisy interior with something a little more, well, I'll let the pictures do the talking (also shout out to Ryan for not having power and coming out to help!):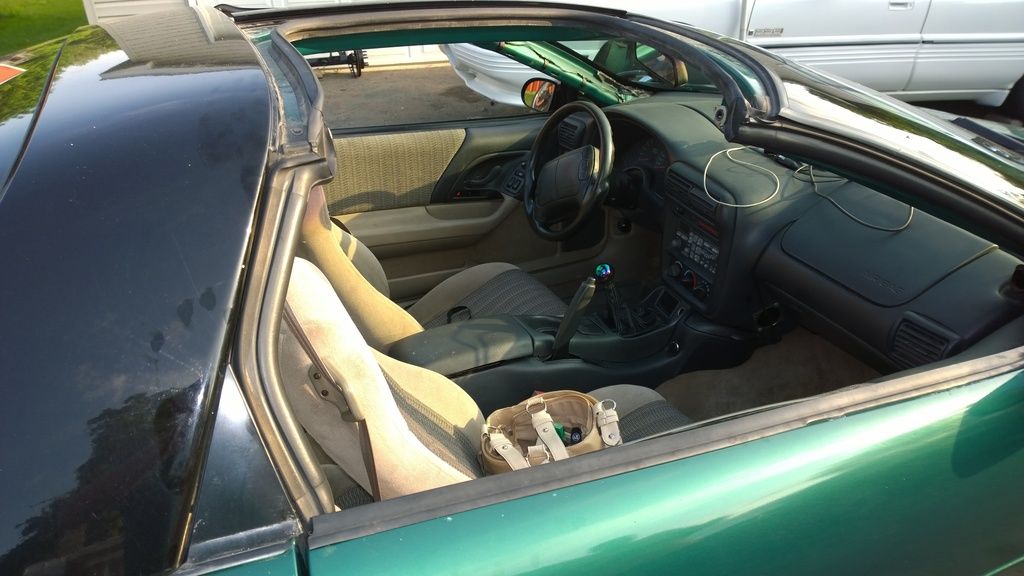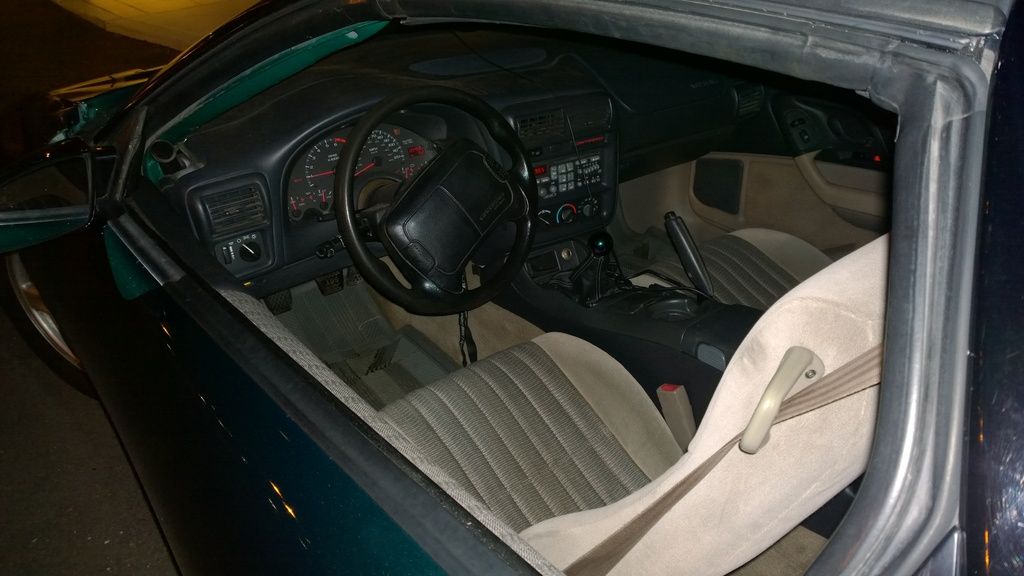 I'm very happy with the new threads inside! The interior is from a '98. I think the color really goes well with the green. Still have some fixing up to do to the pillar trims, and the headliner needs some massive surgery and a proper color matched headliner material. I also took the time while everything was out to fix the speakers, and add the two additional rear speakers (the donor had a Monsoon system I think), so I finally have a decent sounding radio. I also need to find a different set of floor mats.
And finally managed to get it waxed, but not in time to get any daylight pictures.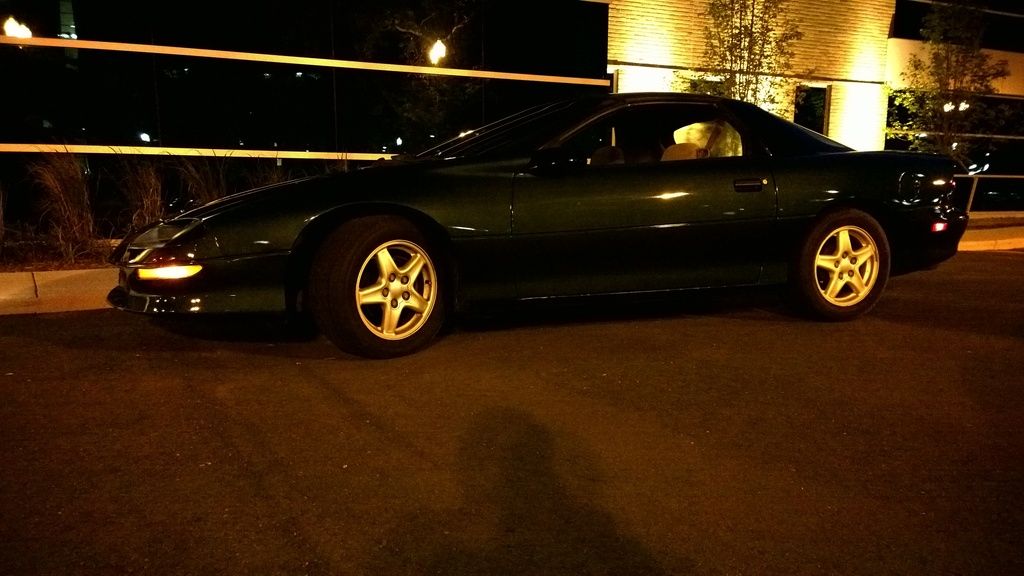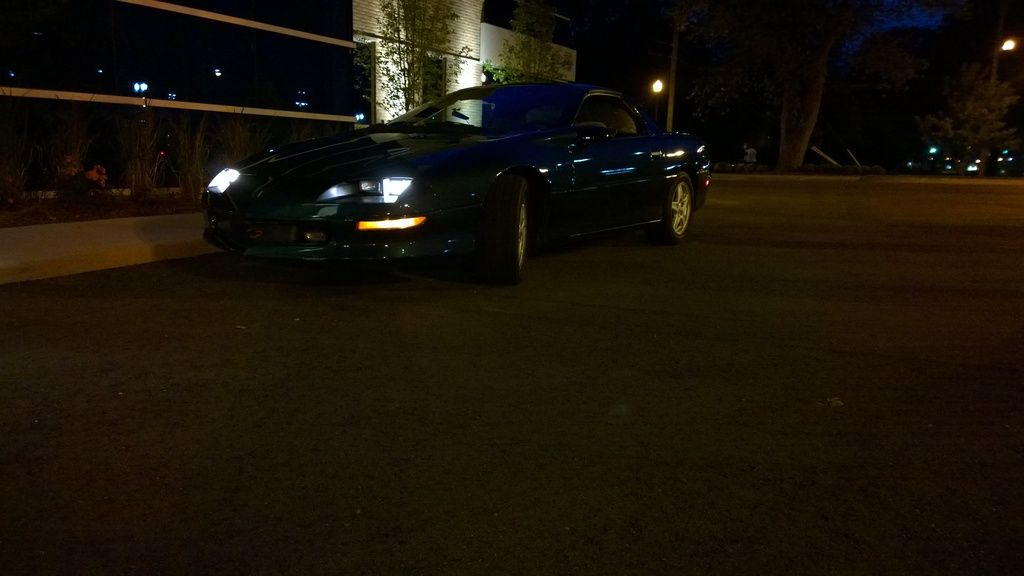 And the best part of all this is, if you look close, you might see that the last of the redneck-ery is gone from the rear. Yes, finally, those two bowtie stickers are gone!
_________________
Blow all the things! Wait, I meant boost. Boost!

Runs:
'93 Pontiac Bonneville SSEi - Twincharged, manual, and lots more! Build thread
'97 Chevy Camaro - 3800 supercharged, T5, T-tops
'05 Cadillac STS - V8, AWD, her DD
'92 Olds Trofeo - Fair weather DD
'84 GMC Sierra Classic - Twin turbo 3800
'97 Buick LeSabre - L67 winter DD
'92 Pontiac Bonneville SSE future project

Doesn't run:
'87 Buick LeSabre T-type - future victim
'67 Buick LeSabre - future victim