Got the oil cooler and filter relocation setup:
Grabbed a photo of the service parts label, I'm going to try and get a reprint (with applicable updated codes):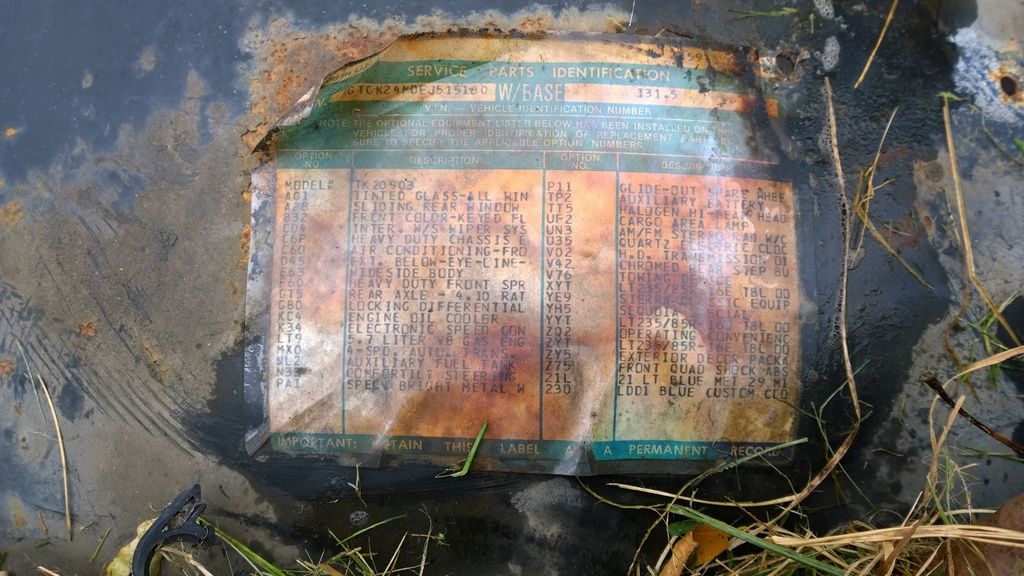 Somehow managed to never notice this...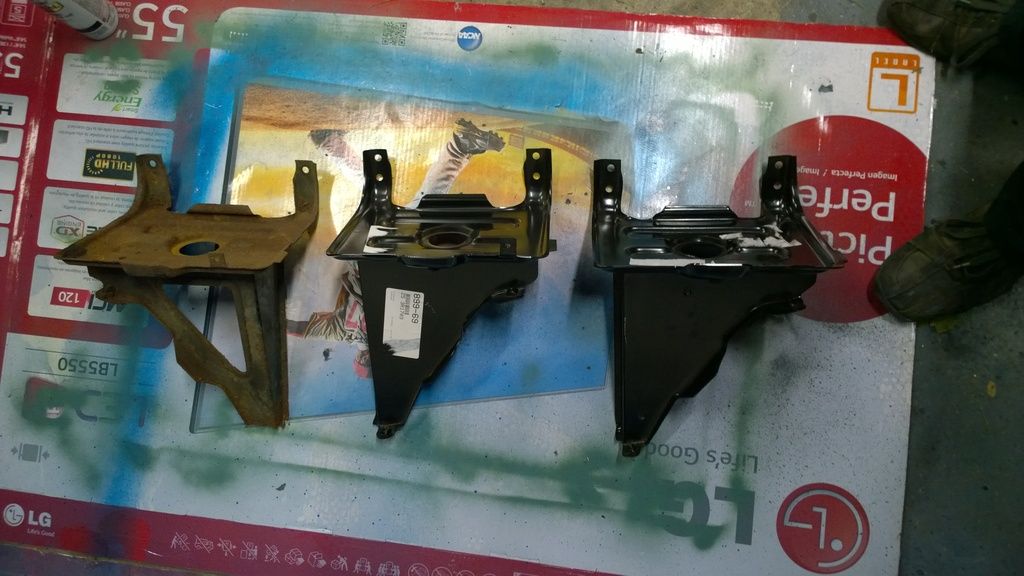 And I've started sorting out the wire harness. Going with OBD-2. Had to break it down first, next step is to get the wiring schematics, but the truck wiring is really simple, there are the power distribution wires, the +12v key on wires, an oil pressure wire and a water temp wire, and the alternator wires. The plan is to mount a fuse block under the hood to distribute power to the body harness, the EPS, trailer lights, headlamp relay harness, etc. I'll be eliminating the multiple power distribution points and consolidating everything to a single harness.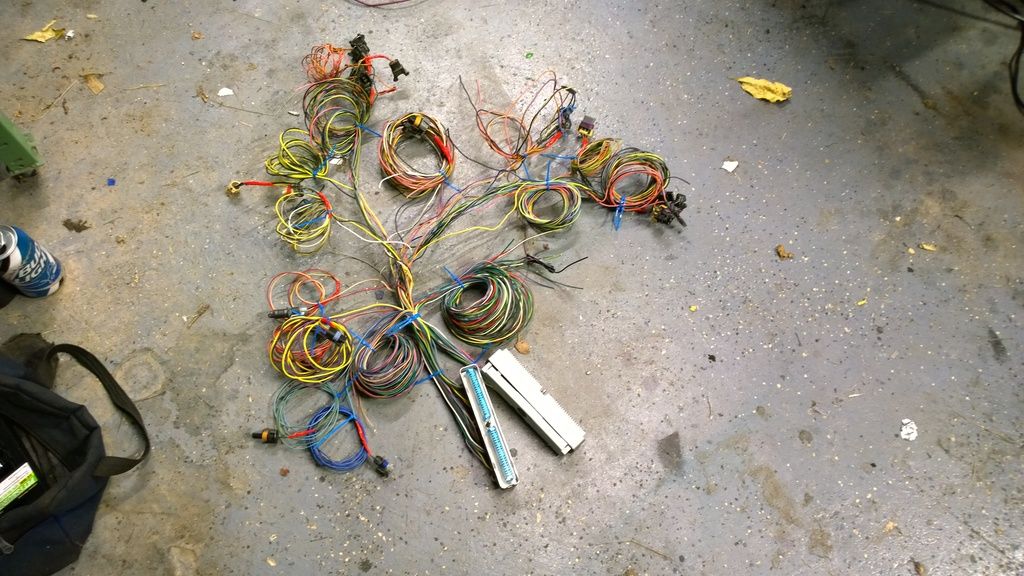 Found a home for the ICM: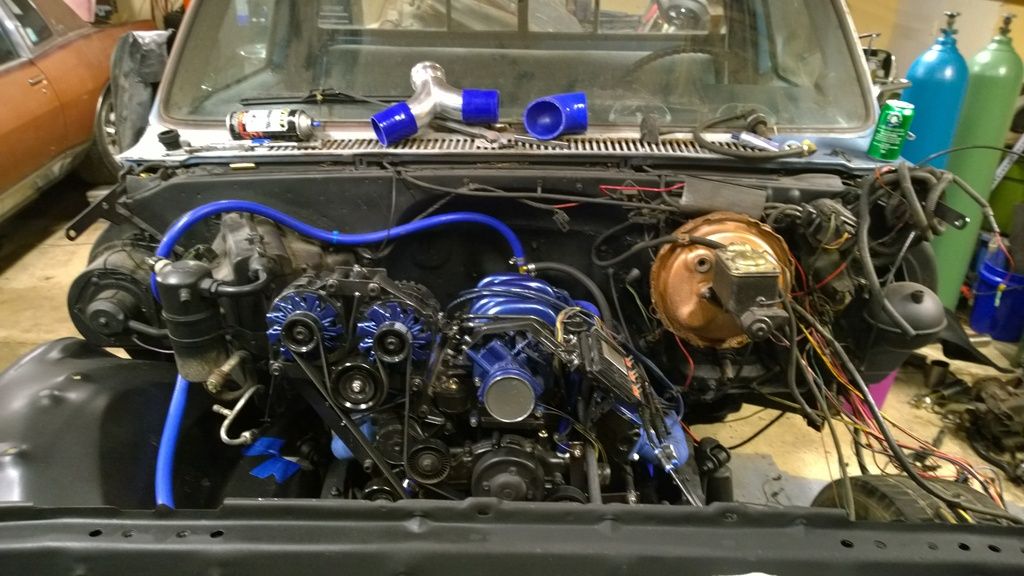 I think I like this color: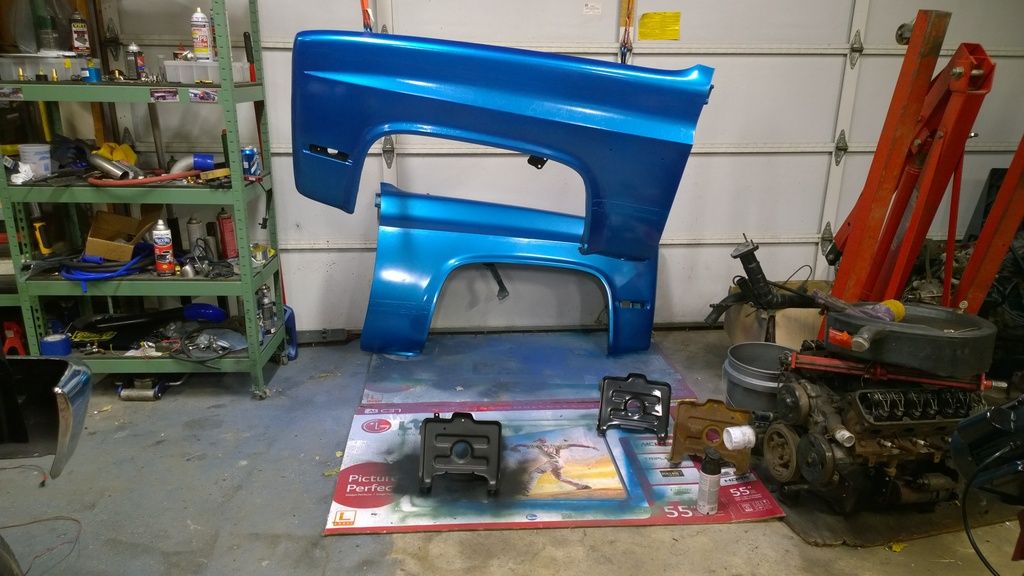 _________________
Blow all the things! Wait, I meant boost. Boost!

Runs:
'93 Pontiac Bonneville SSEi - Twincharged, manual, and lots more! Build thread
'97 Chevy Camaro - 3800 supercharged, T5, T-tops
'05 Cadillac STS - V8, AWD, her DD
'92 Olds Trofeo - Fair weather DD
'84 GMC Sierra Classic - Twin turbo 3800
'97 Buick LeSabre - L67 winter DD
'92 Pontiac Bonneville SSE future project

Doesn't run:
'87 Buick LeSabre T-type - future victim
'67 Buick LeSabre - future victim