Any tips for putting this back together? Went to replace a fuel pressure regulator, and it turned out to be a little more work, and additional issues. The entire fuel rail had to come off to get to the torque screw, but in doing so I noticed one of the injectors was leaking and turned out to be bent.

I have to get a new injector on Monday morning, but I was playing with the fuel rail and trying to figure the best way to reassemble it. I could install the injectors into the engine first, then mount the rail on after. The other way would be to assemble the entire rail with the injectors in it, and trying to get the fuel rail set into the engine.

Does anyone have an experience on this motor or know which would be the best way? I was having some issues getting the injector to fit into the rail with new o-rings, the Fel-pro ones. I did not want to lube them up in case I would contaminate the injector or something similar.
_________________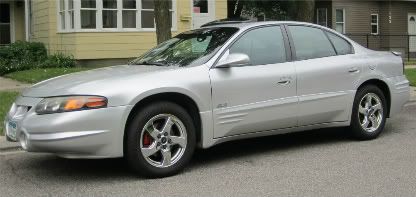 2009 Ford Flex 63K
[/u] My DD & super utilitarian vehicle that we call the White Bus.
2006 Honda Accord EX V6 Coupe 73k
; Wife's hot rod & highway ride.
SOLD: 2002 Bonneville SLE; 230K
, Mods: Solid hockey puck front mount, Intense FWI intake, 180 degree thermostat, Magna Flow high-flow cat, ZZP O2 emulator: Nothing major but maintenance and what it takes to keep the dash lights off and the mileage up..
2004 Bonneville SLE 201k,
Pearl White (Old man's ride)