Well long time no see!
Been away for a while. Been busy with work. I've moved twice in the last 6 months, two different jobs. Been working about 60 hrs a week.
Things are finally starting to settle down.
This has been a project for quite a few years now between me and my brother. It was my brother Chris's project, but in Jan of 02 he was in a snowmobile accident, left him in a coma for 8 months, and was in brain injury rehabs, and nursing homes up until May of last year when he had a bad seizure that he just couldn't overcome, it led to a heart attack that was too much for his body to handle.
He loved this truck, and so did I. Ever since his accident I've been wanting to fix it up for him. Now that he's gone i really wanted to get it done.
It's been down at my other brothers (Chris's Twin) house since the accident. He lives in IL a bit too far to work on. We finally had a chance to get it up to Mich so i can start working on it.
It's a 86 S10 transplanted onto a 70's K5 blazer frame, right now it has a blown 350, but that's on the list.
I already picked up a Danna 44 front, and a Corporate 14 bolt full float rear for *dang* cheap. And I am in the process of getting a temporary 350 to drop in it.
I have a 400 SBC that I will be rebuilding, but it's going to take some time.
Other things on the list are to fix up the body a bit, new hood, new DS fender, new grille, ect. It is a mud truck, so it doesn't have to be perfect, but i would like to make it look as good as i can.
Since i picked up the 3/4 tons to replace the 1/2 tons I have to look for some 8 Bolt rims, so I've been kinda tempted to upgrade to some tractor rims/tires. But that's only if I can find them cheap enough.
A buddy has a built Turbo 350 sitting in his garage, so I'm probably going to take that off his hands so I can have something that will handle the power of the 400.
And with the 400 I'm going to have to do some frame strengthening. Lots of work ahead of me.
Here are some pics, the way it sits now.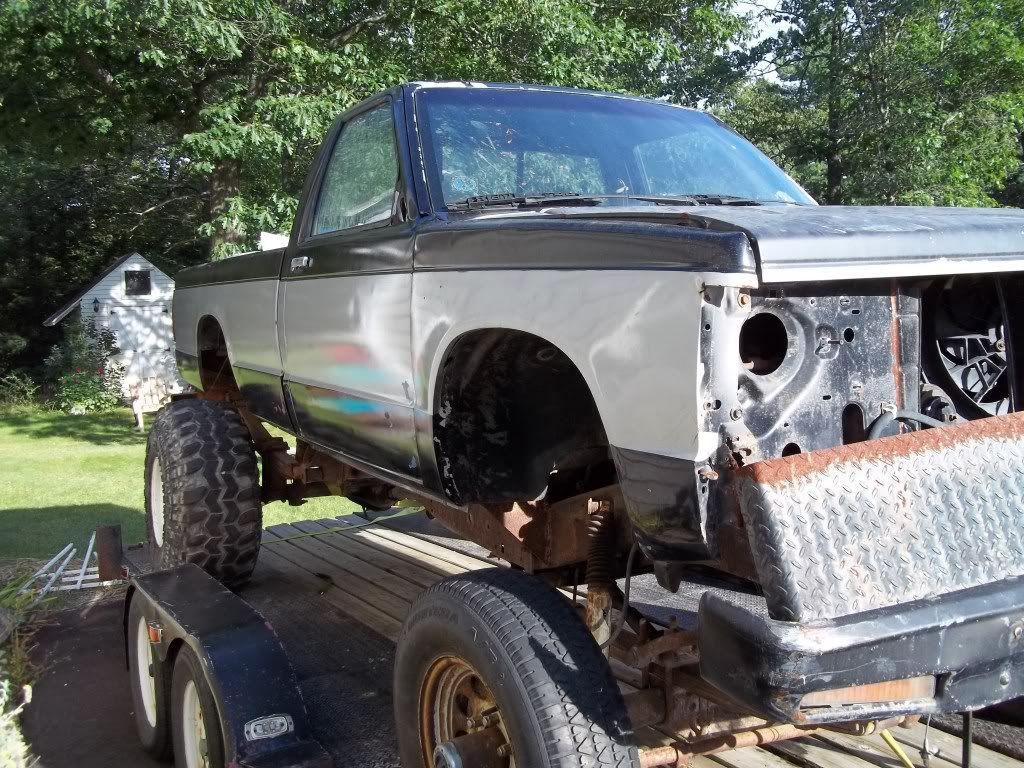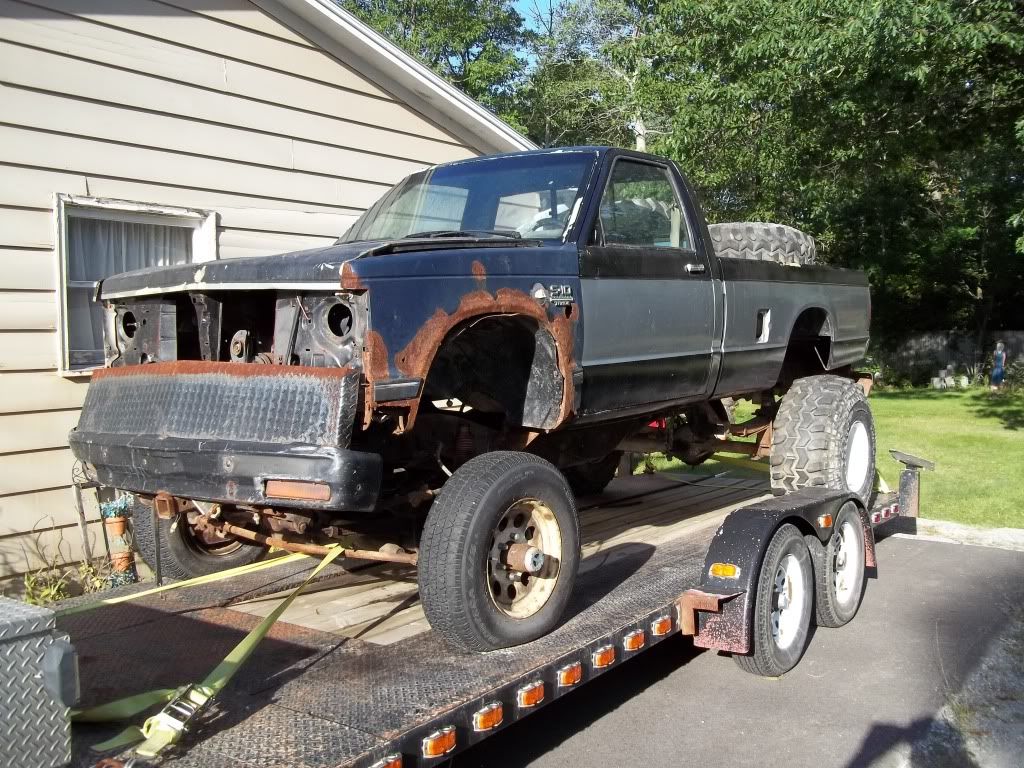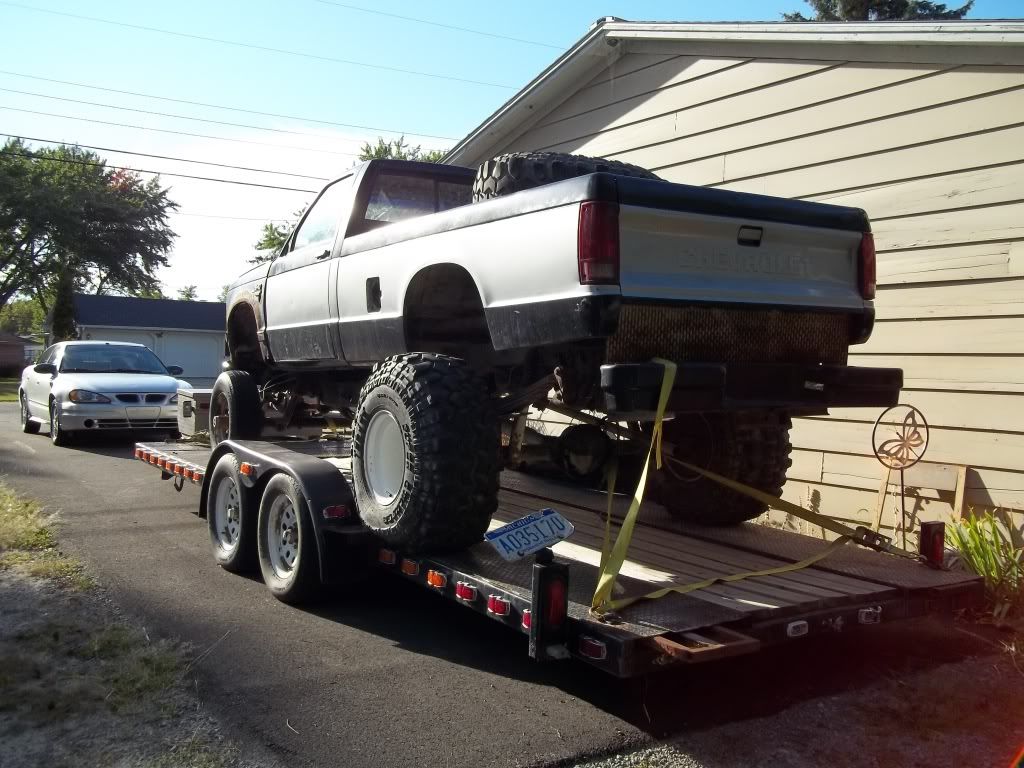 And as you can see I still unfortunately have the GA. It's not really going to tow the S10 too well. I've been saving up for a new truck since i started the new jobs, I should have a good amount saved by tax returns. So once i get my tax returns back a new truck will be on the way.
Looking for hopefully a 07+ Silverado or Sierra.
I will try and keep updates coming as I go along. It might be a bit of a slow moving project as winter is just around the corner. But my goals are to have the 350 in it, and the 3/4 tons under it by spring. We've got a trip planned for Silver Lake, and I want to take this.
_________________
- Robb -
Supercharged 2001 Buick LeSabre
1992 Pontiac Bonneville SE |
Pics
| Long Gone