Was just thinking how I haven't posted pics of my Grand Prix's here at all, so I figured I might as well get on the ball:
1998 GTP
Purchased in December. Mods: Eibach 1" lowering spring, KYB AGX struts, Speedbuilt front sway bar, Eagle Alloy 077's (16x8), Intense 4" FWI, 180* t-stat, front PEM, F.U.L.L. 3" exhaust (catless, hf resonator, 3" Raven mufflers), pcm tuned to 19* advance with 0 KR, 35% tint.
Pic take fresh out of getting painted (note -no mouldings installed yet).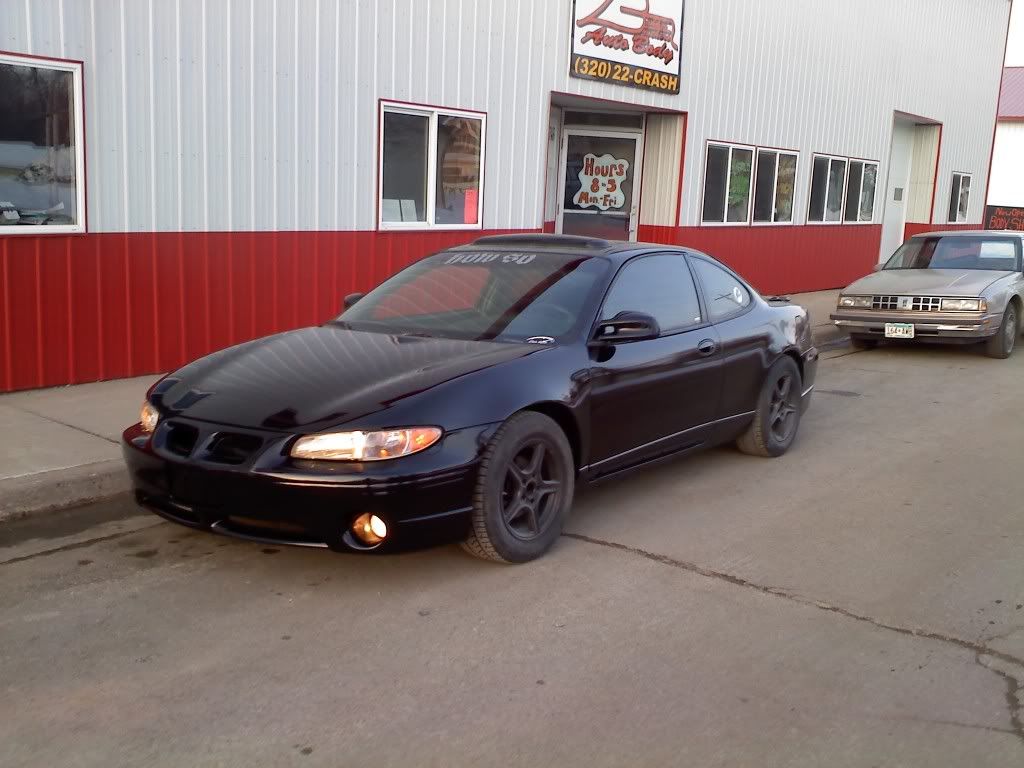 2001 GP GT Special Edition
Purchased in early March hoping to fix. Nope -while I was enroute to buy it sellers took their truck and pushed the rr of the car off the lawn by pushing on the rr quarter panel... um, yeah....
That push was the push that put it over the edge.
2001 GP GTP Special Edition
Purchased April 8th (yesterday)
Mods already done: Smoothflow MPS (3.5"), Pioneer DEH P6600MP deck, wired for amp/subs, trunk dynomatted, 3" exhaust (dp to stock Y), K&N cone filter on stock intake flex tube, 180* t-stat, AL 104 plugs, Belden Max wires, Kemp tuned (19* advance, 2-4* KR).
_________________
DHP Powrtuner & Tech 2
1998 GTP Coupe
1999 SSEi 70k miles
2000 Silverado 2500 Ext Cab 4x4/6.0L/4L80E
2000 Trans Am WS6 LQ3 (LQ4 w/LS3 top end) 4L60E
2001 SLE
2002 Monte Carlo SS Top-swapped FSIC Gen V TOG's, Mezeire.....
2002 GTP 40th Anniv Ed Coupe
2004 GTP Comp G 'Bottom-swapped'