Check this out guys, I was really bored today with it raining outside it pretty much stopped my detail job on an '05 Trailblazer.
I was searching Google for just Bonneville and somewhere in the first 35 or so pages I came across this guy. He is a Senator for Illinois and drives a 2002 Bonneville with almost 300,000 miles!!! Check out his page
http://www.danrutherford.org/default.asp
His Bonneville is all over it
He is even having a contest for people to guess where it will be when it hits 300,000 miles
If you scroll through that first page, towards the bottom you will see his monthly diary entries and every month he writes about his Bonneville.
I sent him an Email about our site, but understandably, he is a bit too busy to join up.
I thought this was pretty cool, and thought some of you guys might enjoy as well.
One thing though, keep ALL political stuff OUT of this topic. This is NOT a thread about politics. If you have comments about politics to make here, keep them to yourself. Any political comments posted here, positive or negative WILL be deleted. I don't want this to turn into a flame war.
_________________
Ryan
Check out my detailing page on facebook! -->
Next Level Detailing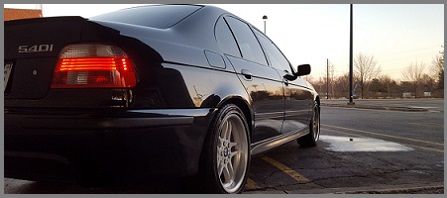 2003 Bonneville SSEi
- The Black Mirror
SOLD!
2002 Bonneville SE
-
The Mutt
Complete 2004 SLE interior, drivetrain, and body harness swap, ECC swap, HUD swap, black GXP wheels, GXP headlights and tinted tails - SOLD
2003 BMW 540i M Sport
,
2001 BMW X5 4.4i
,
2010 GMC Acadia
,
2017 Grand Design Imagine 3150BH
1982 Cutlass Supreme
- The fun one
MattStrike wrote:
It was the worst week of my life! *pause, drinks beer... smiles* But I'm better now!