X2 . Although my zzp bottle put the level just out of site so I got a dealer bottle for like 14.00 (rip off) put two drops in an bam there is the level.
_________________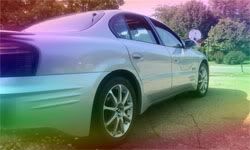 DDM tuning HID 6000k hi/lows and fogz
FWI, 180*tstate / 18 inch enkie wraped with potenza run flats , danturs tuned pcm,
Home made motor mount / autolite 605plugs/beldin performance wires. Hogan 3 inch dp w/ magnaflow hiflo cat, zzp plot and 3.4 smoothflow MpS, trans go shift kit, 10 inch gtablet mounted running torque app.
I have a kr issue please help....