No special tools needed at all.
Both my local auto zone and oreillys have them for about $100 if you haven't checked for prices yet.
Remove plastic caps on wiper arm hubs.
Remove 13 mm nuts that hold the wiper arms to the hubs.
You will have to wiggle the wiper arms around to break them loose from the hubs.
Carefully slide the washer hoses off of the fittings in the cowl cover.
Remove the plastic cowl cover by removing the plastic clips that hold it in place. The washer fluid line is fastened to the cover, but there is enough slack in it to slide out if the way enough to get the wiper motor out.
on the drivers side there is a plate over the wiper assembly that must be removed, three 10 mm bolts and two 10 mm nuts.
The entire wiper assembly and motor comes out in one piece, held in by three 10 mm bolts. One by the passenger arm hub and the other two on the drivers side. It may be a little tricky getting the assembly out, I always pop one side out first, twist the assembly the pull the other side out.
Disconnect the plug for the motor.
Once the assembly is out there is a nut on the hub 14 mm or 9/16 that needs to come off.
Three torx screws hold the motor to the wiper arm assembly, they are not easy to remove though and may break. Mine broke and I replaced them with 10 mm grade 8 bolts.
When you put it back together do not put the nut back on the wiper motor hub until you install the assembly (make sure to plug it in) then the car on and cycle the
wipers
once and shut them off to make sure they are in the home position. Once you do that, then you can put the arm on the hub and tighten it down, the arm will move clockwise and when it is in the home position should be towards the passenger side of the car.
Hope this helps 8)
_________________
Ryan
Check out my detailing page on facebook! -->
Next Level Detailing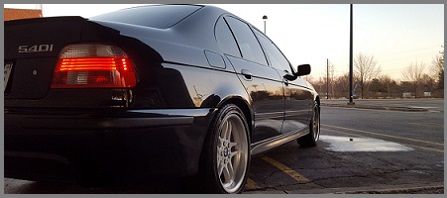 2003 Bonneville SSEi
- The Black Mirror
SOLD!
2002 Bonneville SE
-
The Mutt
Complete 2004 SLE interior, drivetrain, and body harness swap, ECC swap, HUD swap, black GXP wheels, GXP headlights and tinted tails - SOLD
2003 BMW 540i M Sport
,
2001 BMW X5 4.4i
,
2010 GMC Acadia
,
2017 Grand Design Imagine 3150BH
1982 Cutlass Supreme
- The fun one
MattStrike wrote:
It was the worst week of my life! *pause, drinks beer... smiles* But I'm better now!