Check the actual tag on the side of the compressor. Though, you can eyeball the difference by looking at the length of the center section of the compressor. The V5 is a variable plate style that has a short center section, while the DA6 is an axial compressor and the center section is longer.
What I mean: The compressor body is in three sections...two castings at each end (one has the mounting ears, the other has the switches and mounting for the pipes.) Sandwiched between them is the actual pump. If it is a narrow cigar band, it's a V5. If it is a longer tube, then it is a DA6 (or HT6, or any of the others in the axial family that could be replacements)
Give me a minute and I'll try to scrounge photos..
Here's a typical V5 compressor: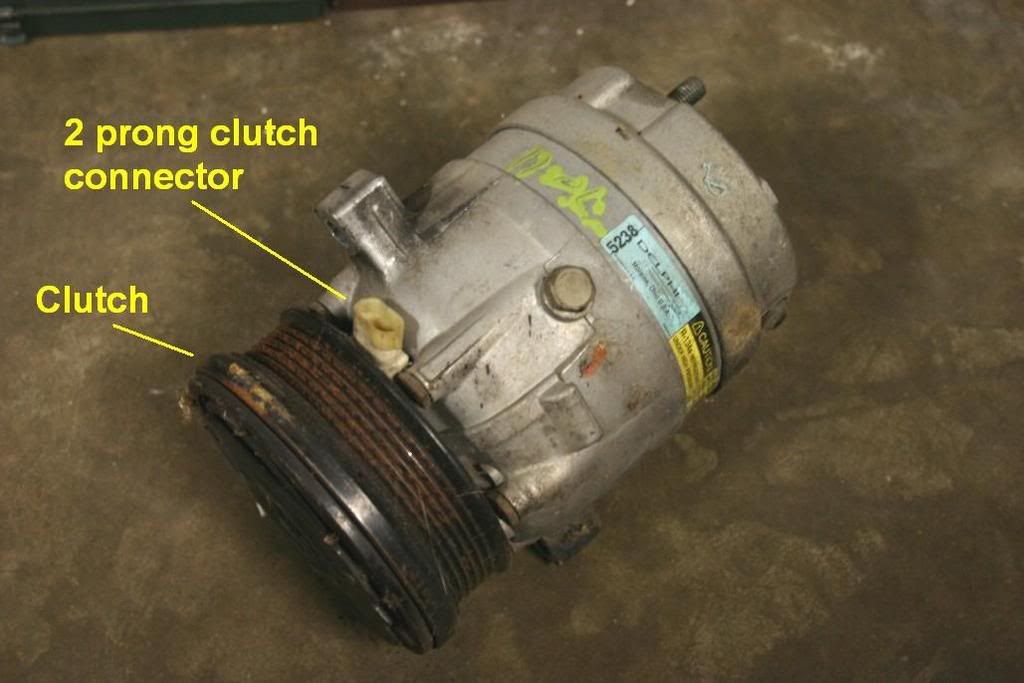 See how narrow the center pump section is (it's where the "Delphi" label is affixed)
Here's a DA6/HR6/HT6 compressor with a longer compressor section