Another how-to:
Repairing the nylon air lines that feed the rear auto-level control air shocks.
The repairs I show are at the shocks, using OEM connectors. The connectors at the pump (on the '93 at least, I'm sure it's the same across the board) are the same as the connectors at the shocks and the relay for the tire inflator; with the exception that one of the connectors at the relay for the inflator is a different diameter than the rest meaning DO NOT throw that connector out. The connectors are very simple: Two rubber o-rings function as a 'compression' style fitting. You can remove the connector and o-rings from the air tube and install on a new piece of tubing. I can get more details for that repair later.
I used the Monroe kit to obtain new O-rings and connector, as mine broke off in the insanely rusted original air shocks:
Step 1: cut the OEM air line off about 1 inch before the leak or broken section. Use a razor or other cutter to get a mostly clean, straight cut: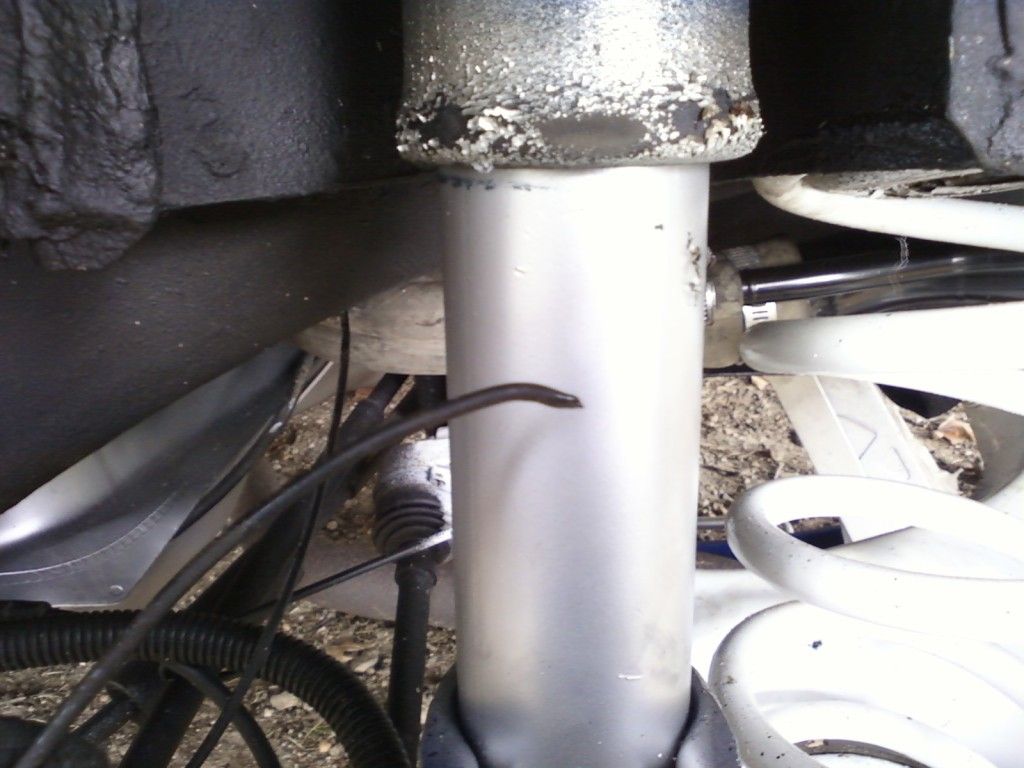 Step 2: Cut the needed length of tubing with connector from the Monroe kit, again looking for a clean and straight cut:
Next, using a 1/8 inch compression fitting, fit the nut and ferrule to the end of the tube that is on the car:
Add some RTV (pretty much any sealant will work here) to the tube between the ferrule and the nut:
Use your man-hands to tighten the nut and ferrule to the union. Push the nylon tube into the union as far as it will go: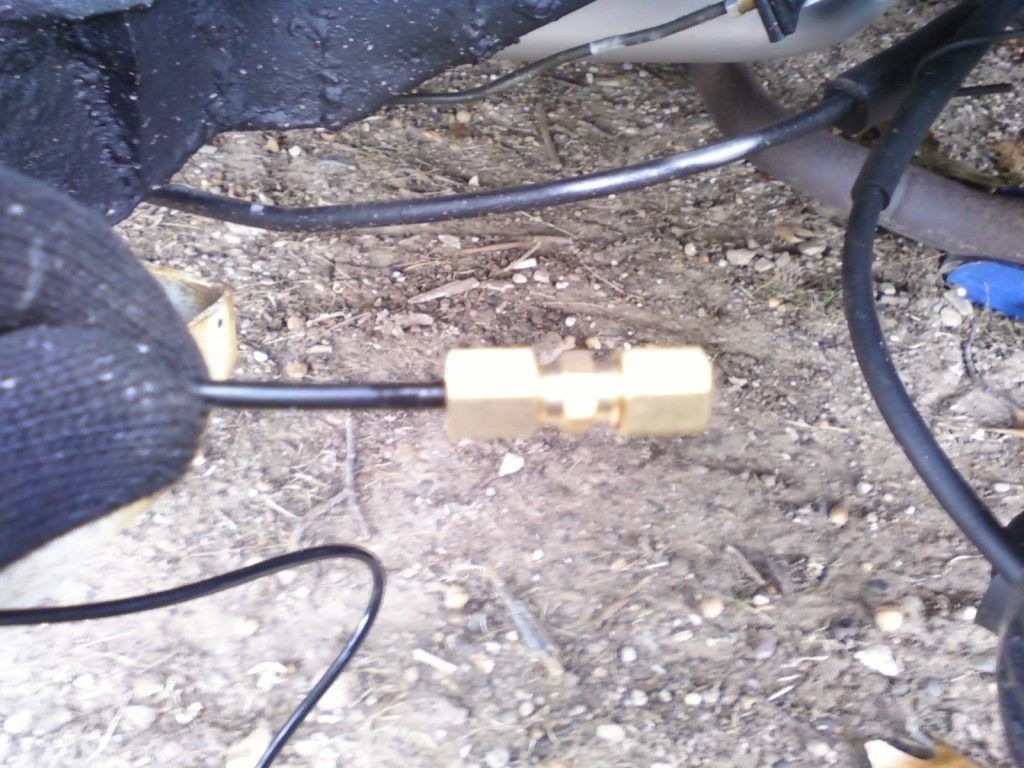 Next, use wrenches to turn the nut 180 degrees past what you are able to tighten by hand. The nylon tubing should stay in the union with a moderate amount of pulling/tension. Note that these compression unions are meant for copper and steel tubing, not nylon. If you over-tighten the union then the ferrule will cut into the nylon and it will not seal.
Next, repeat for the replacement section of tubing. The end result, secured to the frame to prevent it from rubbing on the tire:
_________________
Blow all the things! Wait, I meant boost. Boost!

Runs:
'93 Pontiac Bonneville SSEi - Twincharged, manual, and lots more! Build thread
'97 Chevy Camaro - 3800 supercharged, T5, T-tops
'05 Cadillac STS - V8, AWD, her DD
'92 Olds Trofeo - Fair weather DD
'84 GMC Sierra Classic - Twin turbo 3800
'97 Buick LeSabre - L67 winter DD
'92 Pontiac Bonneville SSE future project

Doesn't run:
'87 Buick LeSabre T-type - future victim
'67 Buick LeSabre - future victim