Thanks for the tip on the images! If possible I will go back, edit, and fix all the previous image tags as well.
So, as it turned out the oil pan was only leaking due to certain necessary parts being removed (drrp!) However, we said screw it and pulled the entire block. It was only like 20 more bolts anyway lol. Boy was she dirty! Dropped the pan, visually inspected everything, cleaned her up, and replaced the pan gasket with new one anyway. Thankfully, there was no gel material or metal bits in the pan. Yay!
It took 4 of us approximately 8 hours total to pull the bottom block, organize and label parts removed, clean it up, inspect it well, change the pan gasket, and re-install the bottom block back into the car. We also removed the radiator, definitely going to replace it. We also put in a new water pump. There were a couple breaks in that time period and of course a trip to the auto parts store.
I also discovered several messed up wiring connections. Some just needed to be cleaned and re-insulated but some were all frayed and damaged. A couple grounds were so bad I am not sure how the car was starting at all. Of course just prior to this, it really wasn't. I am guessing fixing these will help resolve many of the hinky electrical issues.
The heads also got new valve stem seals. So that is where we are at as of now. Hoping to get the heads and intake back on this week and then it should be small stuff from there. We have a list of things we need yet and of course a list of some small casualties along the way.
Casualty and misc list (LOL)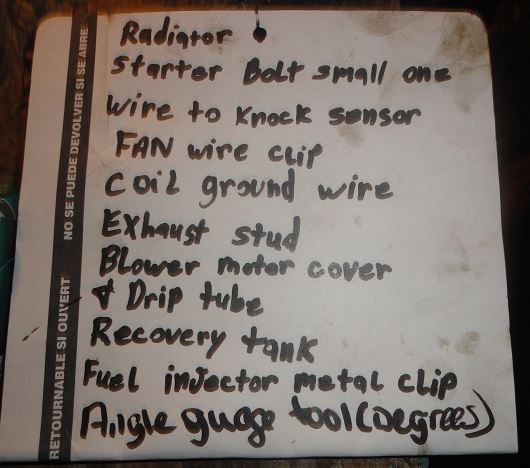 Oil pan removed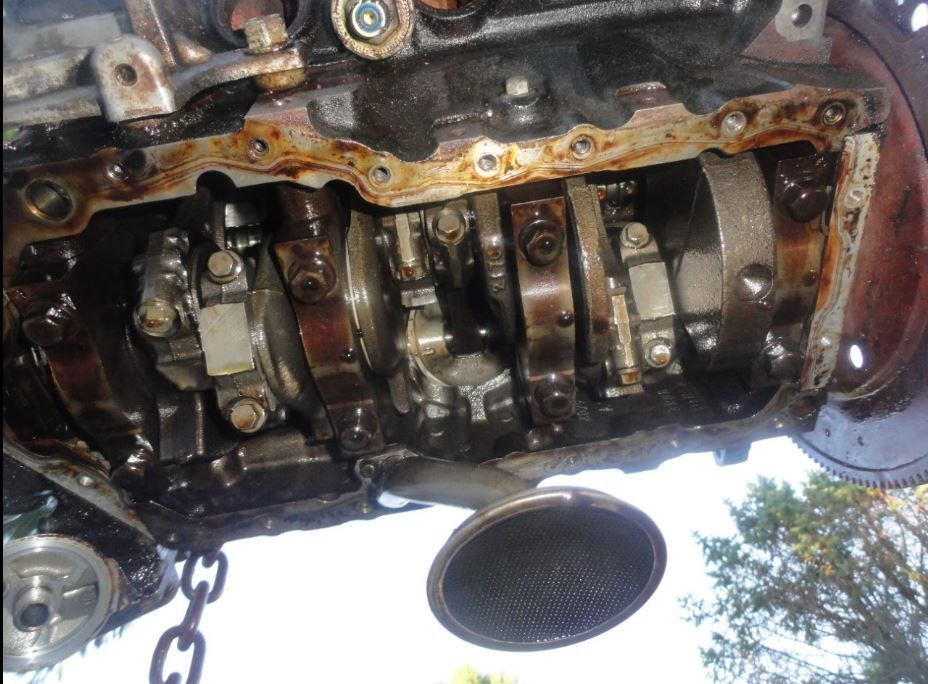 Before and after block cleaning
I think we are going to go ahead and order that Magnum Gasket brand UIM plenum from Rock Auto. I still haven't been able to find any reviews at all on that one but maybe I can be their first good Internet review. I am so excited to get to partake in this project. It's been an interesting bonding experience for my husband and me. I definitely have learned to appreciate his mechanical ability.