zuper8 wrote:
So fun to go through this thread for the first time! Can't wait for more!!
Great news! You don't have to! It looks like last week's updates didn't actually post... *dang* internets... So you can have an update right now!
Big news from this (last) weekend. We've decided to use this motor...
...as a bolt donor. Seems a couple of the timing cover's bolts went on walkabout and since that motor's probably never gonna get used for anything anyway (it's just an L67 afterall), we'd yank the bolts from there.
That said we slotted the Timing cover into place, fitted a new AC Delco Cast water pump
and glued the oil pan in place.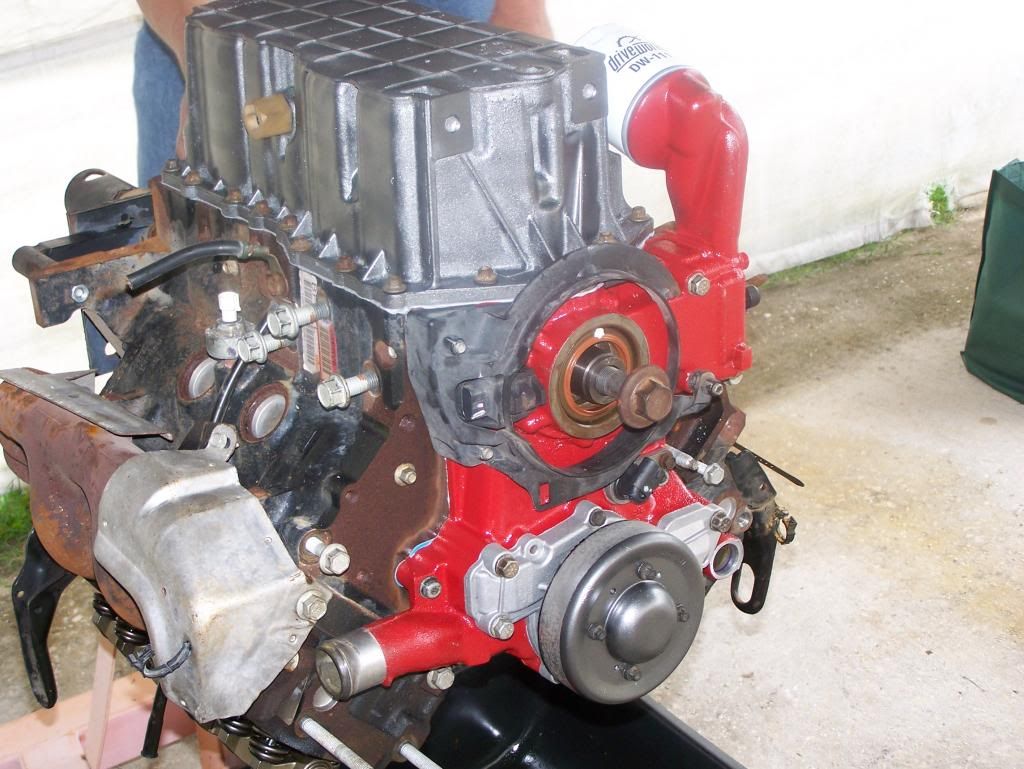 starting to come together. We rolled her over and I very carefully lowered the manifold into place before using a hammer, to pound the 8 bolts and five woods screws into place...
Irish engineering, she'll hold.
That just about used up our 6 hours or work for the week, so we dropped the upper components back on and snapped a few 'just because' pics.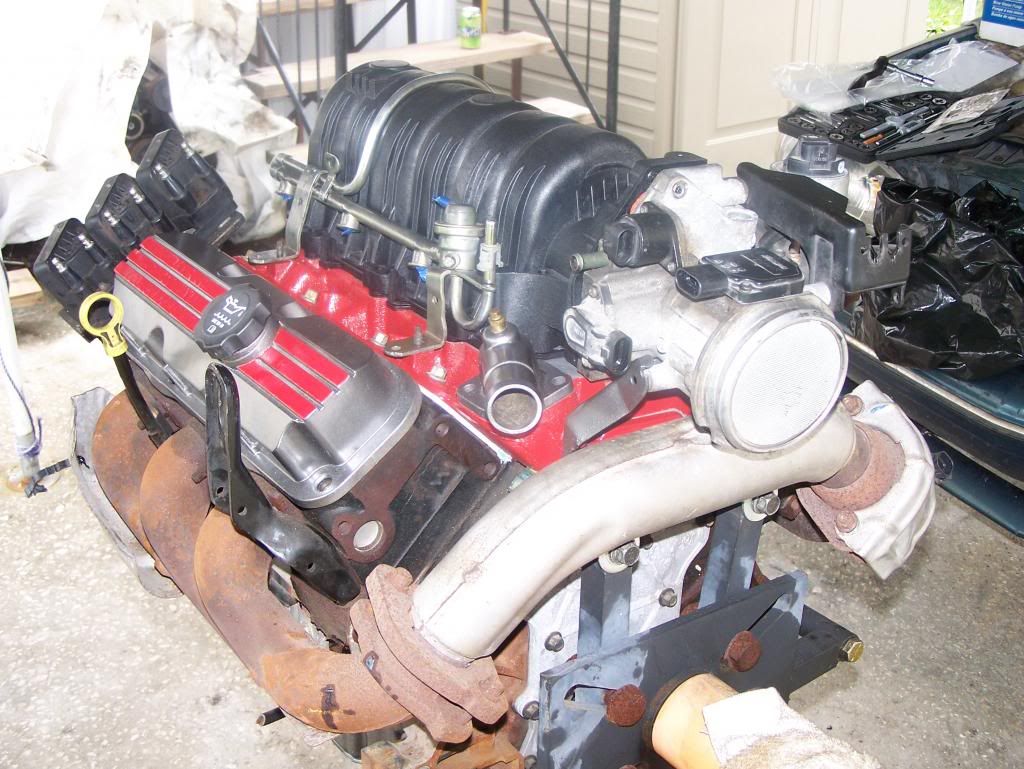 Lookin' sharp.
_________________
1993 Buick Le Sabre Limited "The Beast"
1998 Pontiac Bonneville SE "The ACG Racecar"
Funded by
http://www.AClockworkGarage.com