Updates.
I was able to find two '96 SSE(one red, one black) in the salvage yard and was able to source the following:
U85 rear deck speakers and door speakers from the black one. $25
U85 speaker grilles from the red car. $15
Chassis Wiring harness from red car. $55
U50 Cluster and Dash assembly from red car. $75
The dash and HUD panel that I was able to get ahold of was black. So I repainted it to match my interior combination.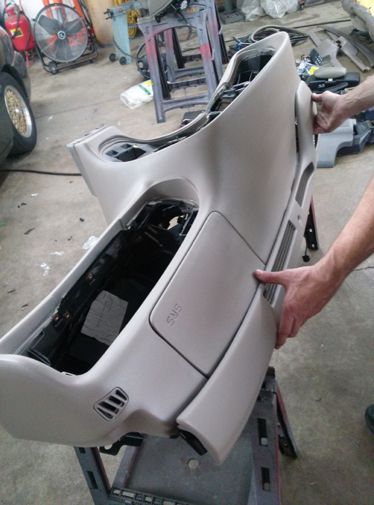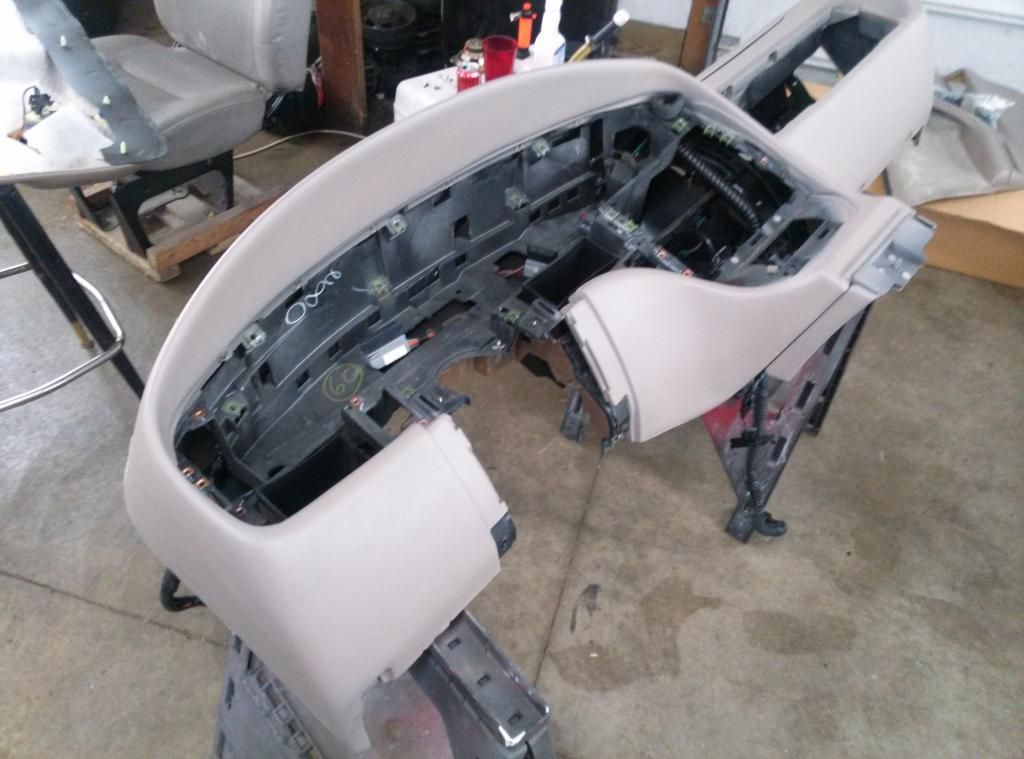 While waiting for the paint to dry, I also was able to get the interior striped and the carpet power washed. I was amazed how clean the carpet came with the power washer.
One thing that I noted before moving forward on the this project was that the A/C did not work. I have a code stored in the HVAC module for a failed mix door actuator. I had my suspicions on what the failure was and sure enough, a gear was split in the actuator.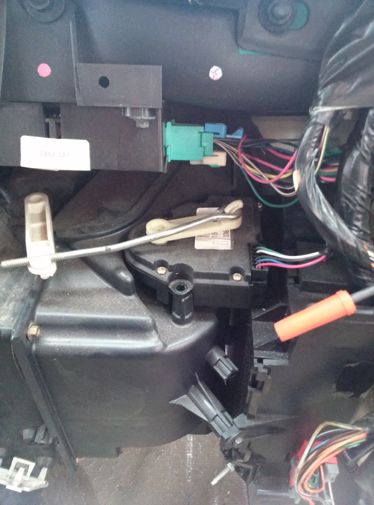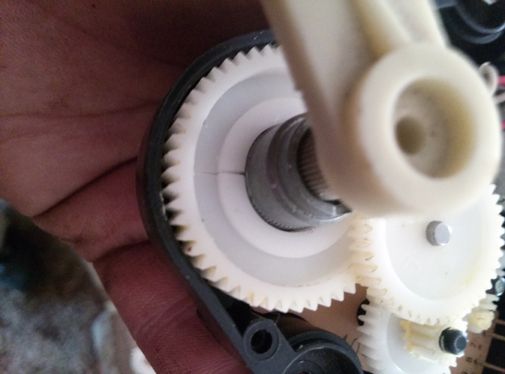 Stay tuned, more will be coming shortly.....
_________________
Dave

INFO FOR CONVERTING SE TO SSE BODY HERE=>>
http://www.pontiacbonnevilleclub.com/forum/detailing-appearance/topic39372.html
http://www.pontiacbonnevilleclub.com/forum/performance-brainstorming/topic43633.html
2002 Pro Stock Pontiac Firebird**GM 399 Splayed Valve Engine
1996 Pontiac Bonneville SE/SSE **100% Transformation from SE to SSE Complete**Lowered 2.00inches too**