Yes I looked back at my swap pictures and noticed the same thing with the original 440-T4/subframe. Big difference.
So I did some inspection and tests today. I tried to be a scientific as possible. Some pics:
This is the last replacement axle/joint without the boot in the way. Just to show where the tripod is hanging out in relation to it's housing. It's right in the middle. This is with the car in the air, suspension unloaded.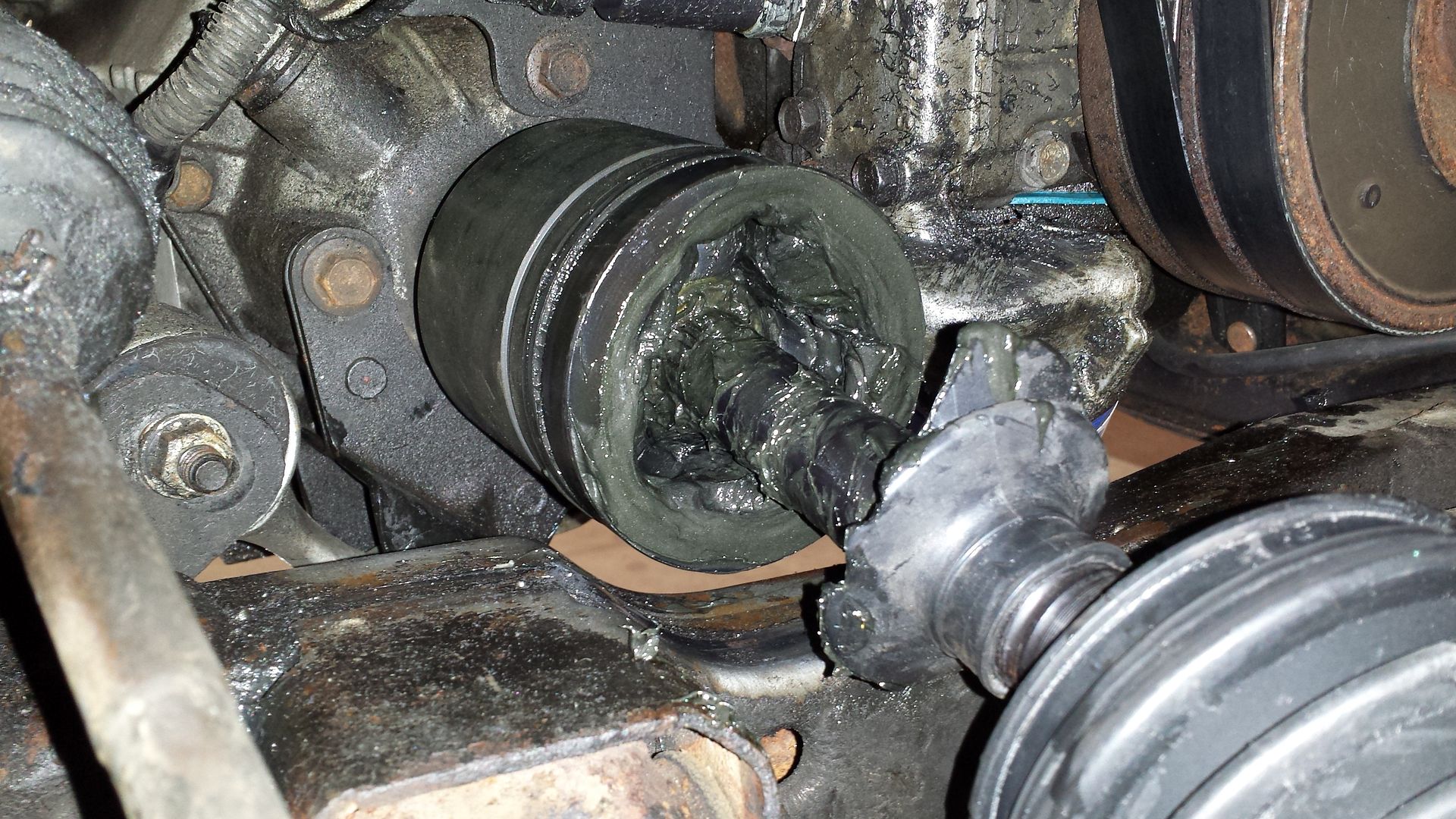 Now this is the wheel turned all the way to the right, where I would assume the biggest change if that axle would move in or out. No change at all, and nothing moved in the least when I spun the axle. Wheel turned left was the same. Suspension still unloaded.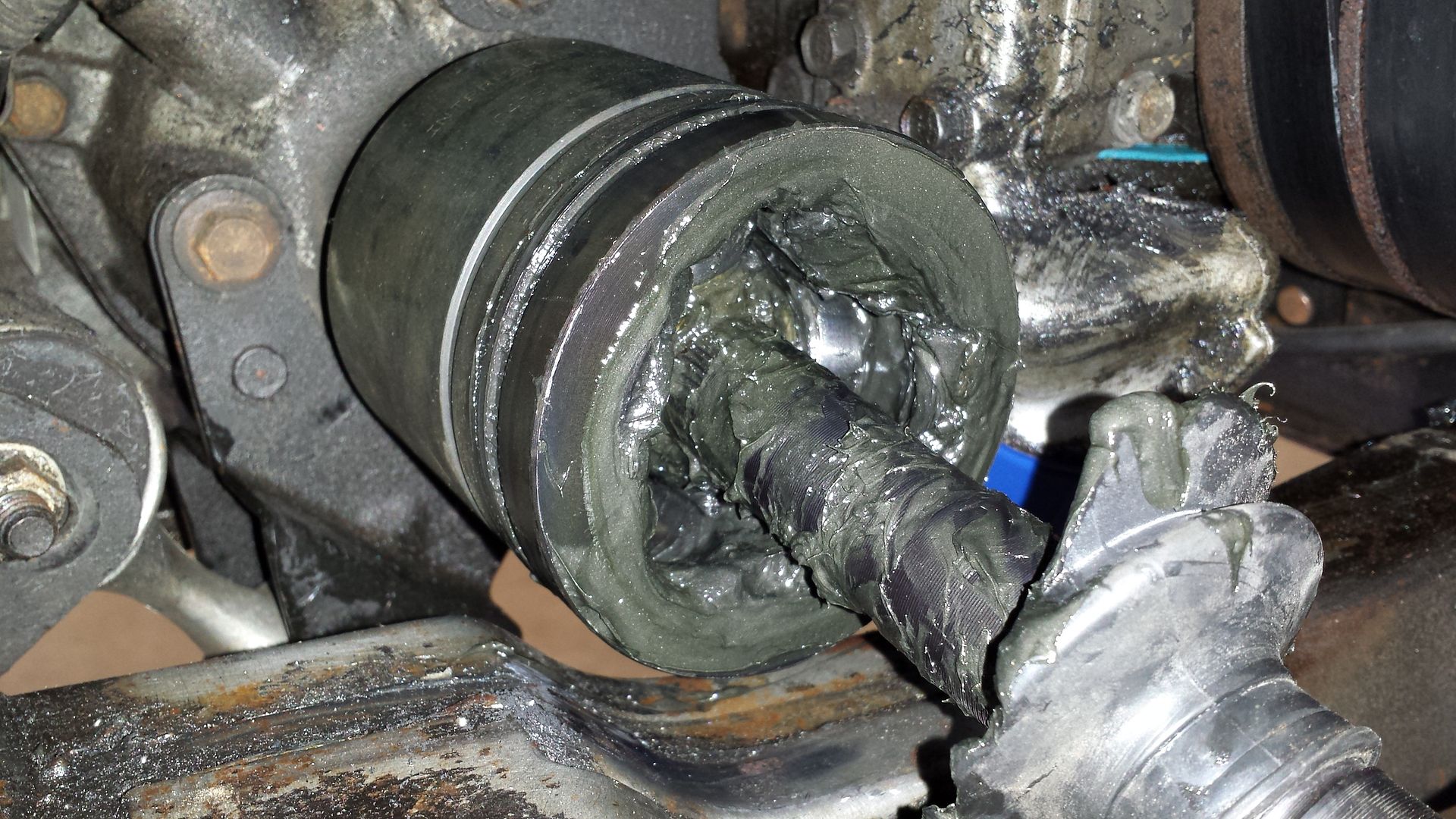 This is the car on the ground at ride height (obviously the wheel was off, I had the suspension sitting on a block to achieve proper height) . Left or right turn, nothing was stressed and the joint did not move in or out, even with multiple revolutions. the axle was nice and perpendicular or parallel to everything, so I think geometry is out of the picture now as a failure factor.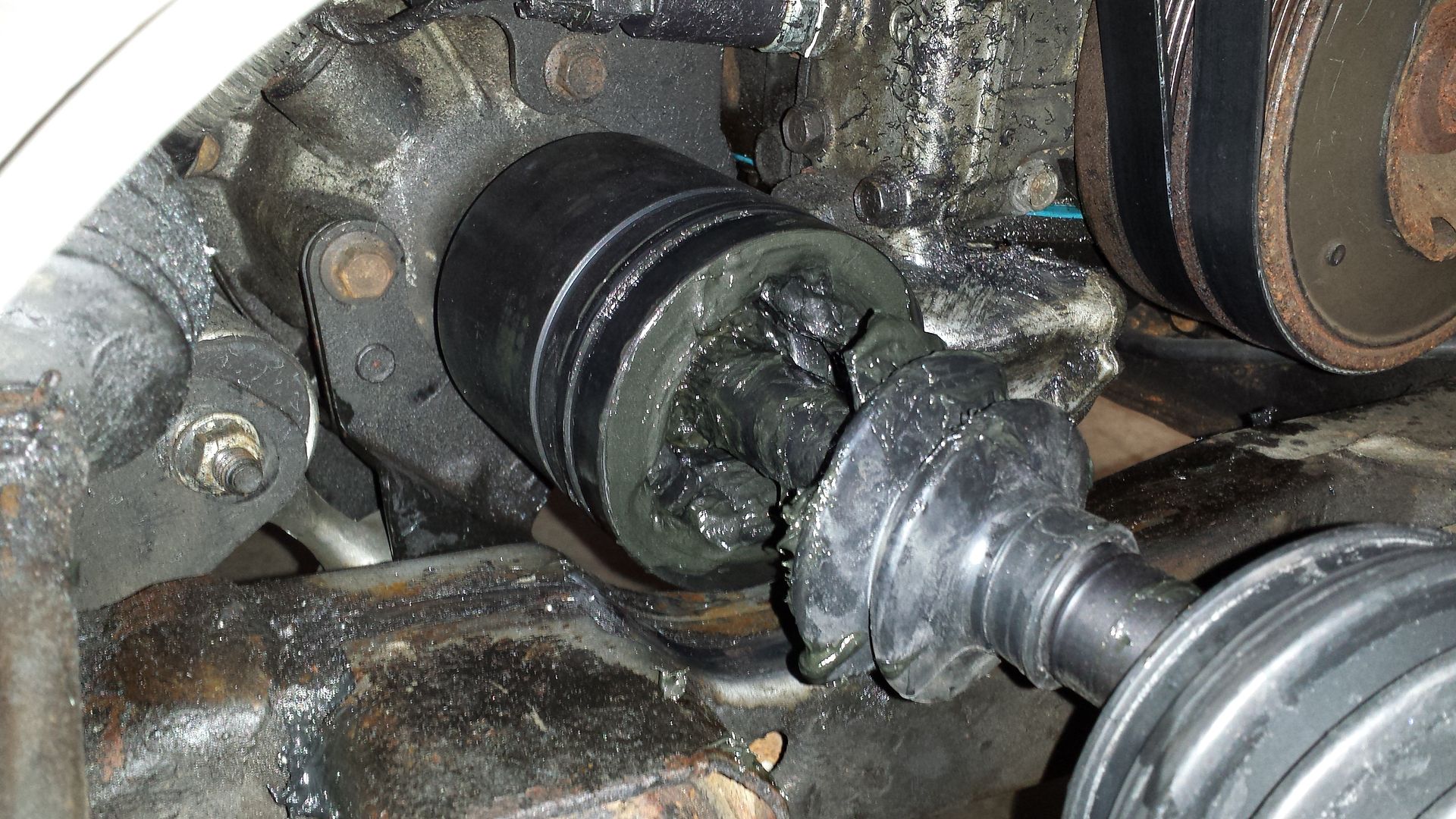 So I went to the table and had a stab at removing the tripods of the 2nd replacement and my original. My original was tight, the clips were difficult to remove and I expected that. No play laterally or longitudinally on the splines. The tripod slid off with some encouragement from a small rubber mallet.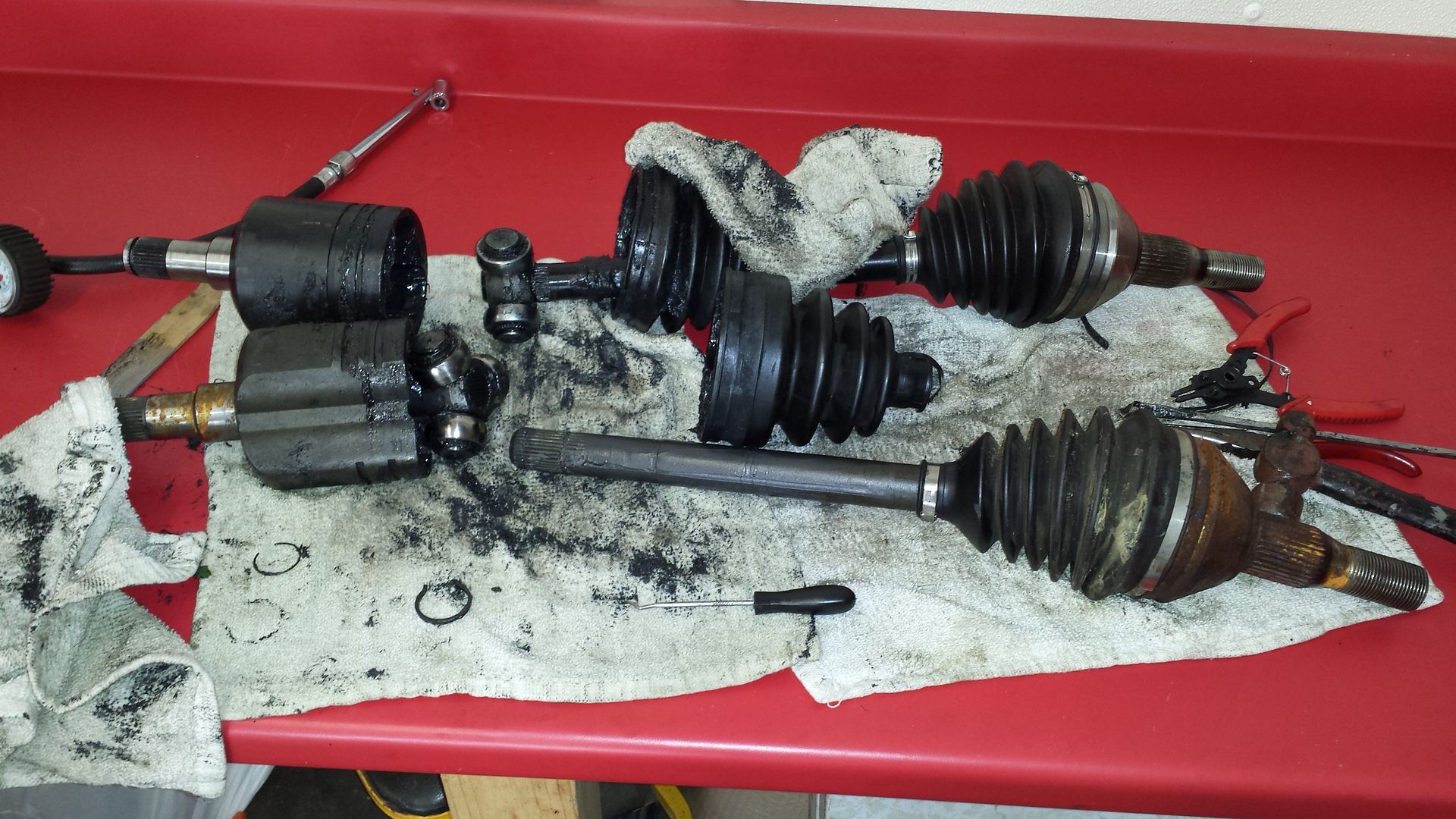 The replacement axle had what I would consider inexcusable play on the splines. It moved along the axle shaft and just ever so slightly between splines. The clips came off VERY easily  and the tripod basiclaly fell off. Crappy tolerances from the factory is my conclusion.
Also of note, the bearings in my original are HUGE compared to the replacement axle. I could not see any real wear on either axle or joint or housing from either axle. I think the answer is to re-boot the original axle as stated, shove some new grease in there and be on my way.
Opinions?