Michigan Mega Meet!
This is so far the list of confirmed attendees...
MattStrike
gweg_b
yonkerse
WhiteArrow3800
bs009
SSEiMan01
haro1225
repinS
MARCTHEDUBBS
yonkerss
Bad GXP
nos4blood70
petraman
Wes
Friday September 13th to Monday September 16th. I have Friday off and don't work until 3:00 PM on Monday so anyone is welcome to stay Sunday and leave Monday afternoon if they wish.
Money is tight this year, starting a new job two weeks after this meet, as well as moving (only about 15 miles away) with that move all of my money must go into the new house to remodel it before moving in. With that said, this will be a more laid back gathering. Bonfire, beers, detailing, general craziness... all the normal Michigan stuff just no go karts or drag strip. You will be responsible for your own food, but we can all pitch in and do big meals if that is what is decided.
As always, PLENTY of room for tents or crash in the house if you want.
Friday - arrivals, most people wash the cars when the arrive, tradition I guess
Maybe a little fire, some beers and just BSing.
Saturday - detailing stuff, more washing, wrench time, parts store run, hit up some ice cream.
Saturday evening - the big fire! The house I am working on is all old plaster and lathe, so I will have a few truck loads of old wood lathe from that house to burn and that stuff will go up like crazy! Always gotta have a crazy big fire
Sunday - general BSing, breakfast, might have to watch Gone in 60 seconds or a Fast & Furious movie or two. Share in whatever craziness happened over the weekend. Some or most will leave, dinner at Sanford Lake Bar & Grill for some amazing pizza!!!
Monday - final goodbyes from those staying until the last minute to get some sleep before heading home.
Google map link to my house
Spot "A" on the map is my house, plug in your address for easy directions to and from my house.
Not going to be the most active meet, but those that have been here in the past know it is always a great time! I would love to see 10 - 15 or more cars here for the weeked
_________________
Ryan
Check out my detailing page on facebook! -->
Next Level Detailing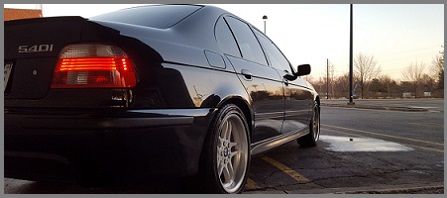 2003 Bonneville SSEi
- The Black Mirror
SOLD!
2002 Bonneville SE
-
The Mutt
Complete 2004 SLE interior, drivetrain, and body harness swap, ECC swap, HUD swap, black GXP wheels, GXP headlights and tinted tails - SOLD
2003 BMW 540i M Sport
,
2001 BMW X5 4.4i
,
2010 GMC Acadia
,
2017 Grand Design Imagine 3150BH
1982 Cutlass Supreme
- The fun one
MattStrike wrote:
It was the worst week of my life! *pause, drinks beer... smiles* But I'm better now!