Updated 5-10-11
Always check back on THIS post for the most up to date information on this meet. Everything you will need to know about this meet will be posted / edited into this post.
Date for this year will be set at
Thursday June 23rd - Monday June 27th
Thursday
- arrivals, probably some people napping
Friday
- More arrivals? Cruise and pics if the weather is nice. There is an indoor go kart track about an hour from my house that is an absolute blast, they are racing karts and go approximately 40 MPH. We can go Friday night and it is 2 races for $25 after 9 PM, each race is 10 laps and you will feel two races the next day! They provide helmets, and you can't wear open toed shoes, and I think you might have to wear long pants too but not 100% sure on that.
http://www.eikr.net
Saturday
- Cruise, probably general messing with cars and as usual everyone will probably wash up, night time will be a big bonfire and party time.
Sunday
- Drag day, test and tune / heads up event from 10 AM - 4 PM, probably another bonfire and who knows what at night.
Monday
- Relaxing, thinking about all the craziness that happened over the weekend, and people leaving
We will go for a cruise either Friday or Saturday or both if there is interest, stop at a few local places for some pics as well. Food will be a combination of grilling, cooking in the house, and going out to eat maybe once or twice, probably IHop at least once for breakfast LOL
This meet tends to get a little crazier every year and I expect this meet will be no different, so keep this in mind as in the past it has basically turned into a big party (always a great time though!) Those that have been here in the past know
It will be held at
my house
(click "my house" for a Google map with directions) there is plenty of room for tents and quite a bit of room in the house as well, but you may have to grab some floor space. There is also many hotels within 15 minutes if anyone would prefer that route.
This is open to ALL cars, regardless of make / model, just be into cars and MUST BE DRAMA FREE!!!!
LET THE FUN BEGIN
_________________
Ryan
Check out my detailing page on facebook! -->
Next Level Detailing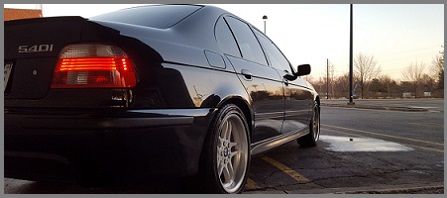 2003 Bonneville SSEi
- The Black Mirror
SOLD!
2002 Bonneville SE
-
The Mutt
Complete 2004 SLE interior, drivetrain, and body harness swap, ECC swap, HUD swap, black GXP wheels, GXP headlights and tinted tails - SOLD
2003 BMW 540i M Sport
,
2001 BMW X5 4.4i
,
2010 GMC Acadia
,
2017 Grand Design Imagine 3150BH
1982 Cutlass Supreme
- The fun one
MattStrike wrote:
It was the worst week of my life! *pause, drinks beer... smiles* But I'm better now!