The "condoms" turned out to be sunscreen.
I have a few to contribute!
Meeting place, Tim Hortons parking lot, NOTL: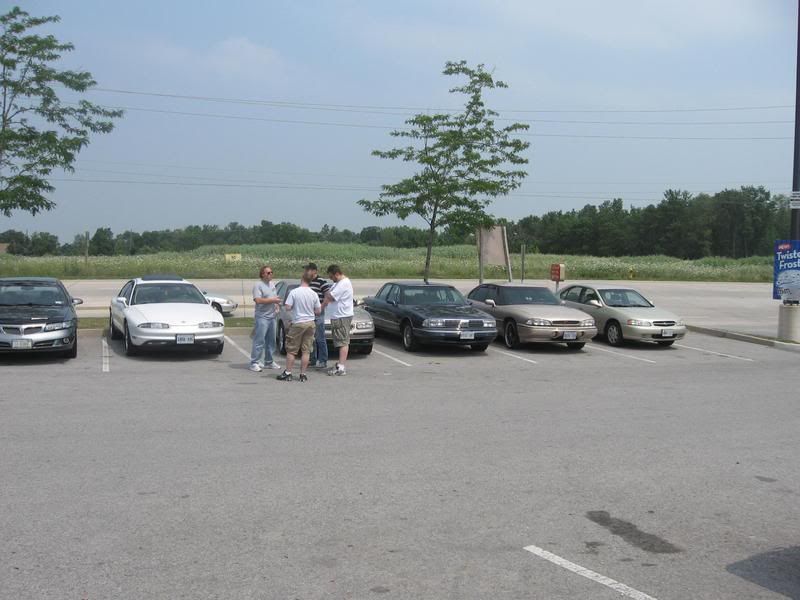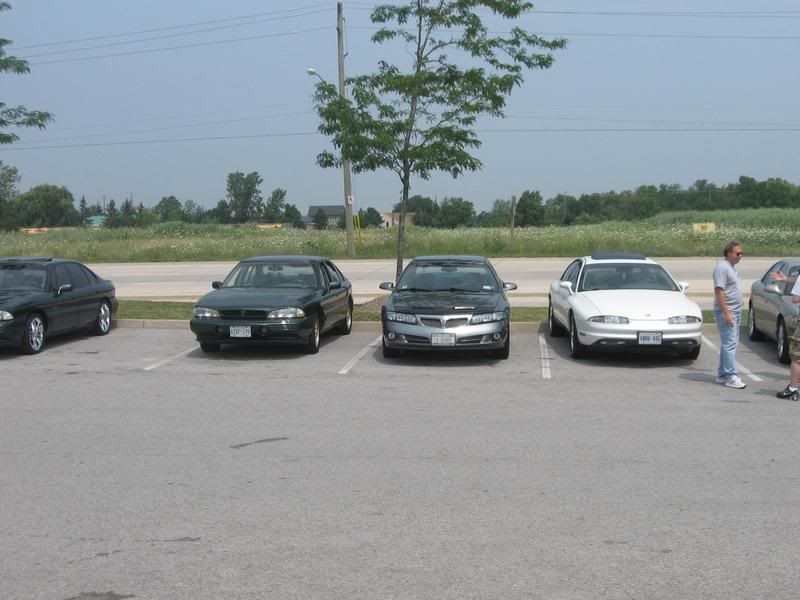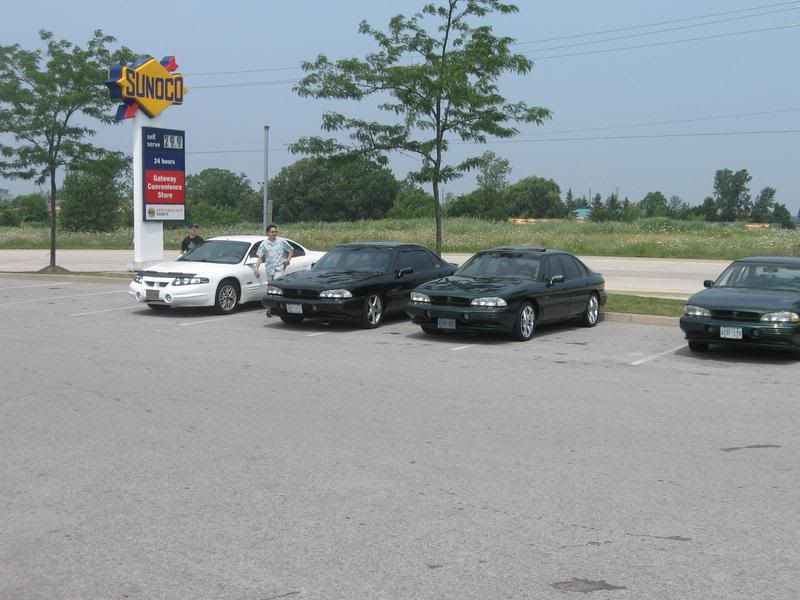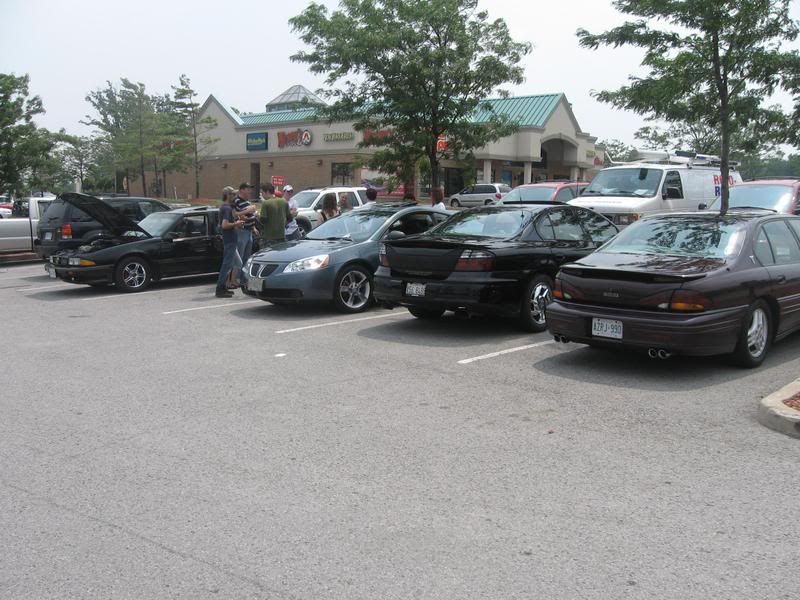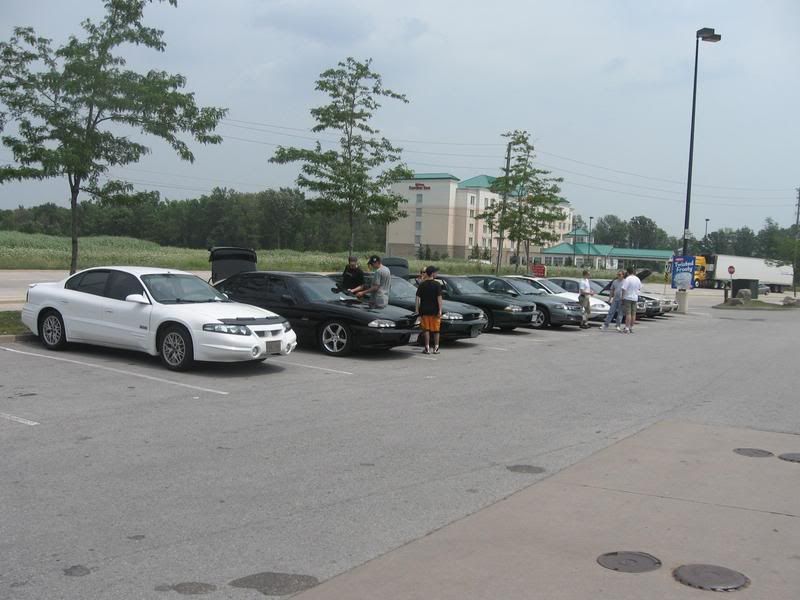 The above pics were taken during what sunshine we got to enjoy, but man it was HUMID! Lissa and I were so hot, as my A/C isn't working. We were sort of glad it rained, at least it made us cooler!
In NOTL, downtown. This is about the only way to get a picture of Frank: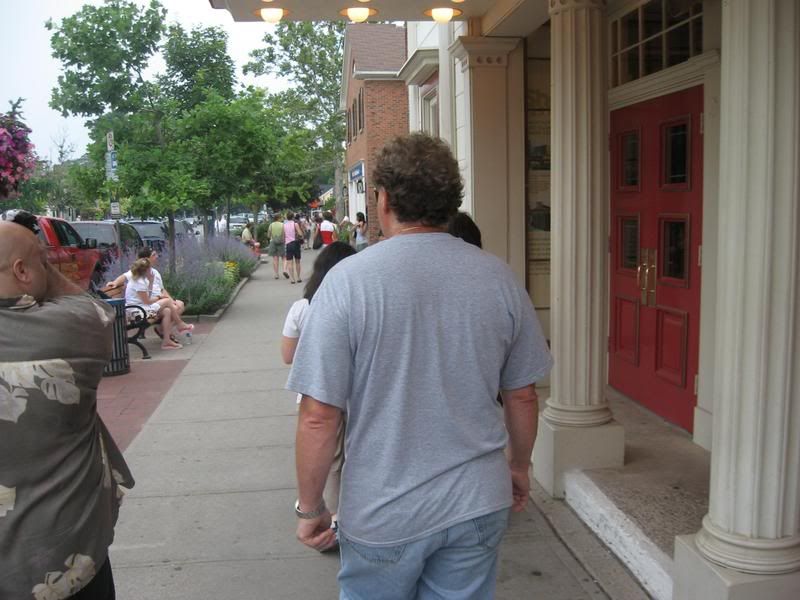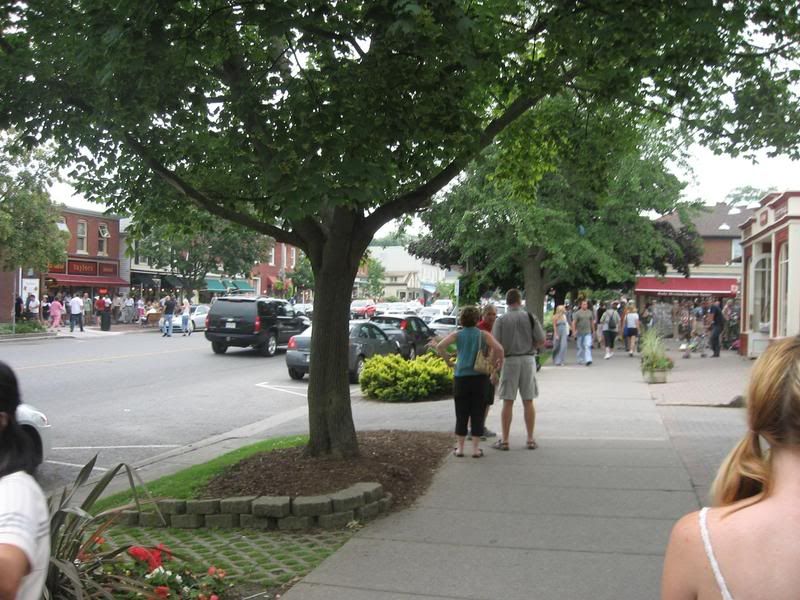 See it getting cloudy? Oh oh. We got back to the cars and departed for the picnic just in time. Unfortunately I didn't get any pics of the bbq.
The food, conversation, and prizes were GREAT! Lissa and I won a couple of toy remote control cars that our 5 year old son, Ethan is just loving!
Brian and Darren, and everyone else that contributed did a great job organizing and feeding everyone!
Big thanks to Erik for loaning his scanner to me. I found 3 codes that I must take care of, the worse being the O2 sensor. Also my TPS voltage is too high
Also to Frank. Frank brought a new steering wheel for me, and ABS brain! My steering wheel is pretty nasty looking, so I can't wait to change that. Frank and I need to connect with webcams to exchange some guitar playing ideas!
Cheers,
Adam