Author : harofreak00
A How to on discovering sunroof leaks and repairing them
I never would have known i had this problem until i pulled the carpet up. there was a little pool in the rear floor. the carpet is rubber bottomed, so no water will NOT pass through it to show you visible signs of water leaks. the water sits there, drain free, for days, months, years... obviously years in my situation...
after i had most of the interior pulled out for inspection, i started by checking the door seals for leaks... i found nothing... so i moved onto the sunroof...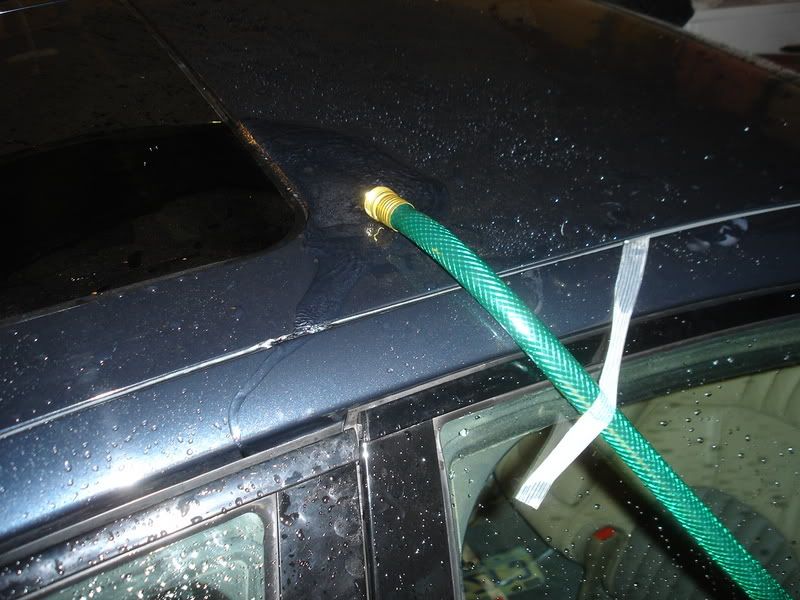 i first noticed water pooling up in the rear floorboards, exactly where it had been rusting away for years... i traced the stream of water all the way up to the firewall to this little hole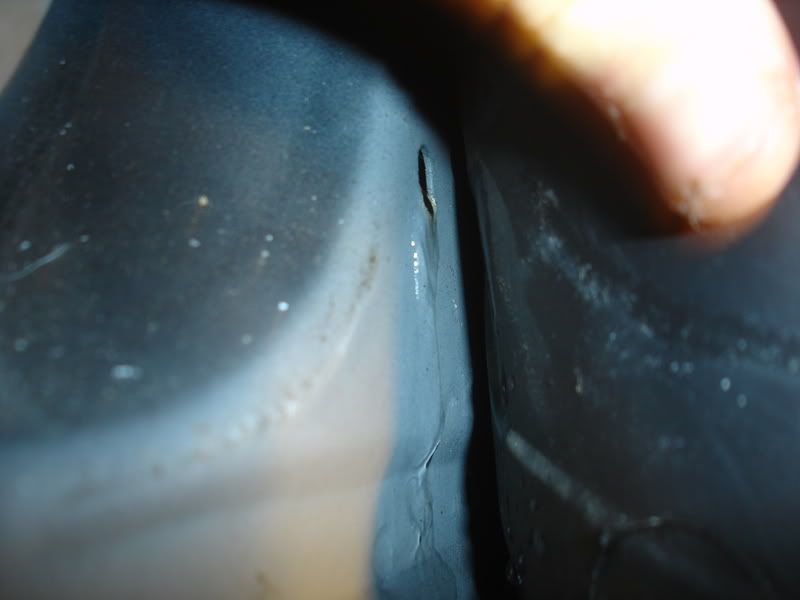 after an hour later trying to figure out exactly why it would be coming out from there, pulled the ENTIRE interior out, A B & C pillars to inspect the drain lines... the driver drain was white, the passenger drain was black... i pulled the drain lines out of where they came from, because i could not see where any of the water was going before coming out of the unibody holes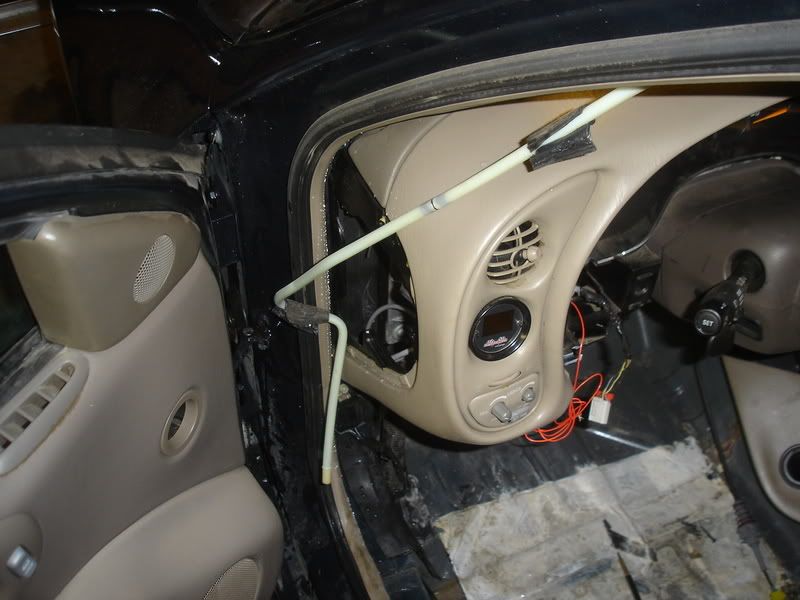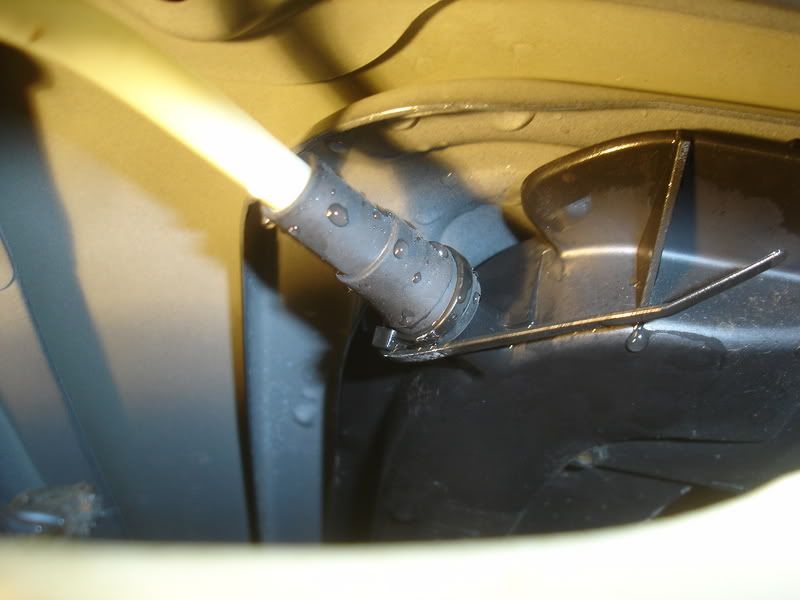 this is the end of the drain hose, it obviously connects to something, but nothing visible
at this point i figured it would be easiest to run custom drain lines and make them go where i wanted them... but before that i started cutting...
the entire firewall and front floorboards on the 2000 bonneville are covered with a rubber cover, that is unremovable without removing half of the dash... i did not want to do this.. so i started cutting to where i thought the drain lines would be going... i found the exact spot on the first cut...
this is the bottom piece of the drain line, a very thin flexible rubber, unlike the upper piece... it drains out to behind the front tire
after some more cutting, i was able to connect the drain lines to eachother and put a hose clamp on them...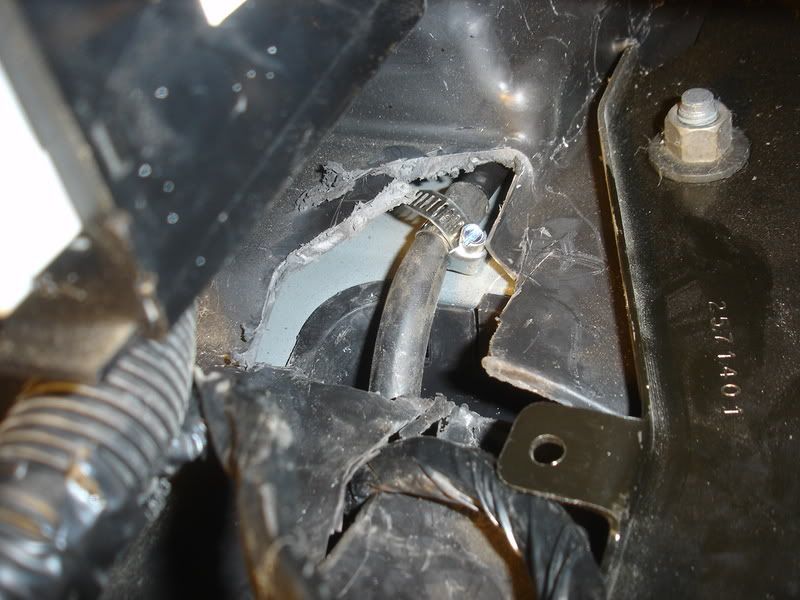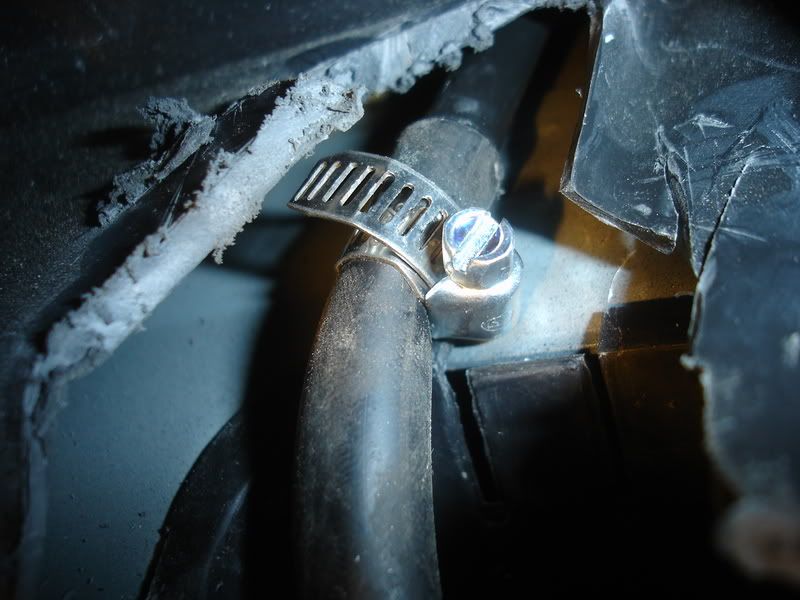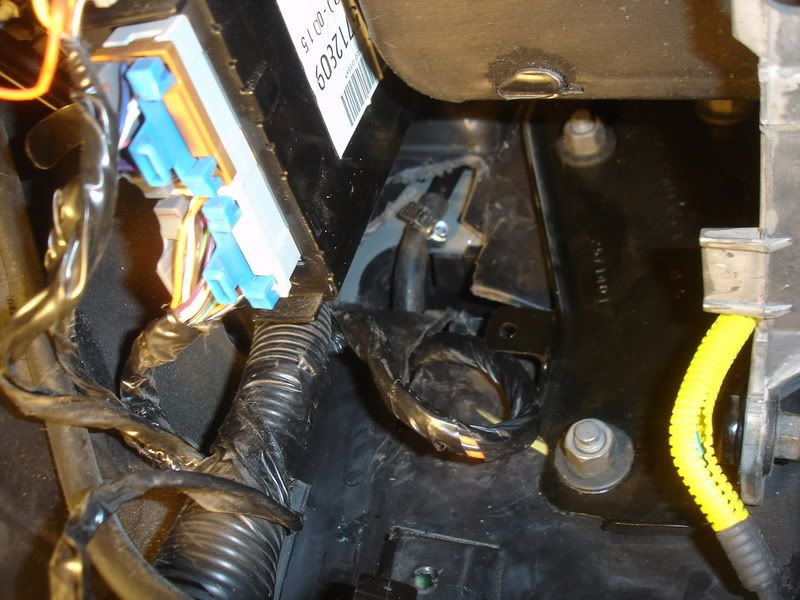 on the driver side, you need to remove the parking brake pedal, its right behind there... i cut a flap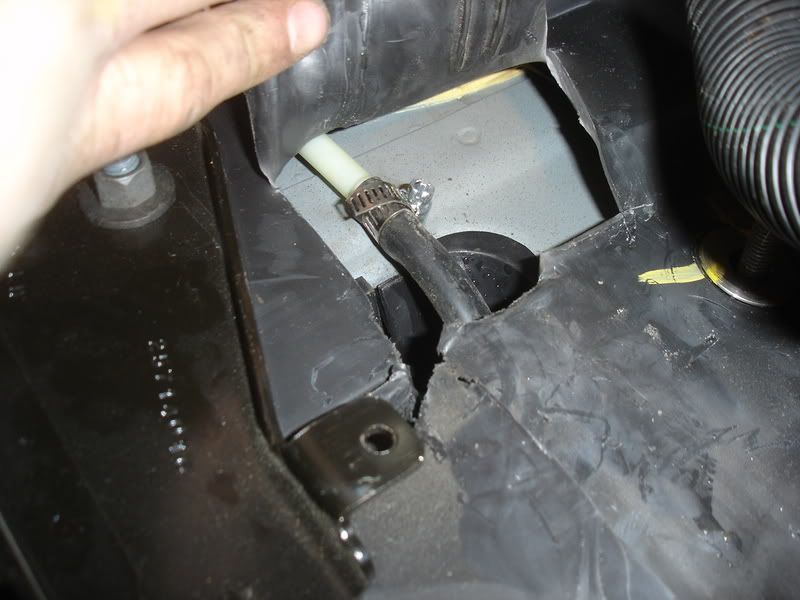 after testing, this is where the water goes...exactly where it should.. behind the front wheels..
now.. the rear drains... i had two problems with my rears...
1. there was a twig stuck in the drain line right about where it connects to the hose
2. the drain line was kinked in several places causing ZERO flow
the drain line is hard plastic, so i just heated the line and reformed it to shape and when it cooled it was hard, and drainable again... also removed the twig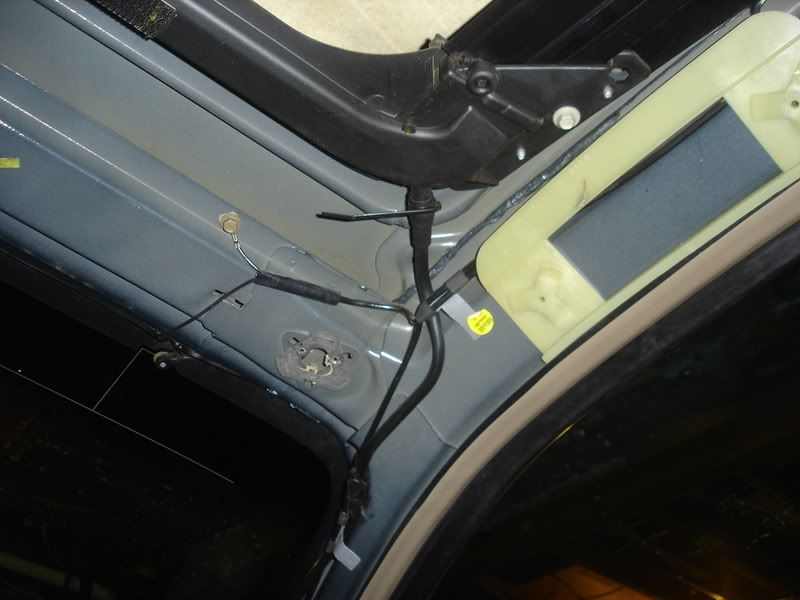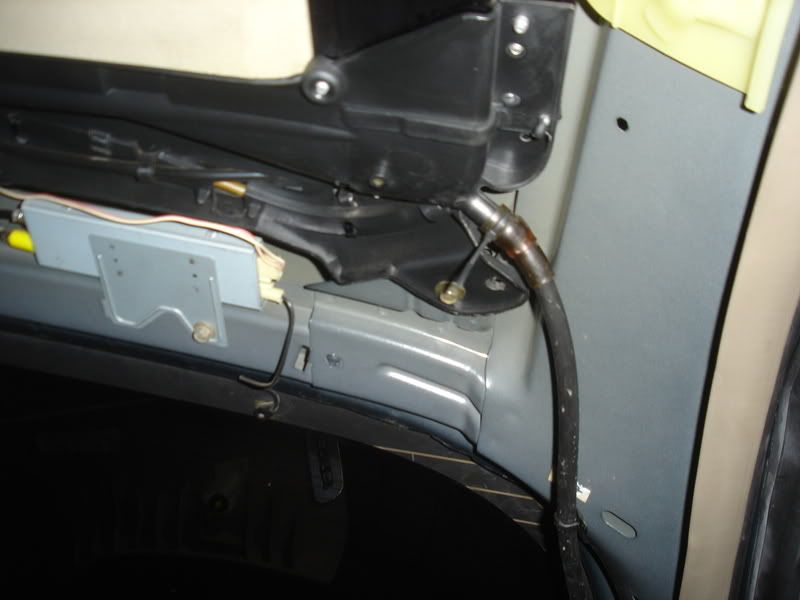 here are just come pics for reference if anyone wants to know whats under the headliner...
*edit*
These pictures show the area of the problem with greater detail.