Today I started getting the Bonneville ready for winter storage on Monday. Always a sad time of year :(. What's worse is that this summer I only drove it about 1,600km / 995 miles. We had a brutal winter and spring didn't seem to start until well into 2018. This hasn't been the case, but it meant pulling my summer cars out of storage much later than usual. On top of that, we've had terrible weather throughout September and record setting snow into October. This also inhibited my "car time". There is some decent weather, at last, so I want to take this opportunity to get the car into storage clean and dry. I've got no idea how long it's going to be before the snow is back so.... Here I go!
Since I put so few kilometers on the car this year, I've taken some shortcuts I don't normally take.
In true tradition, you CAN'T work on your Bonneville without your neon lit! The picture isn't very good. All the letters are white with a blue ring around the outside. It looks much better in person.
She's up on my QuickJacks, wheels off, ready for me to get started. Usually I would fully clean and wax the wheels. This year I cleaned them up and detailed them with Meguiar's Final Inspection. I don't like leaving brake dust on through the winter.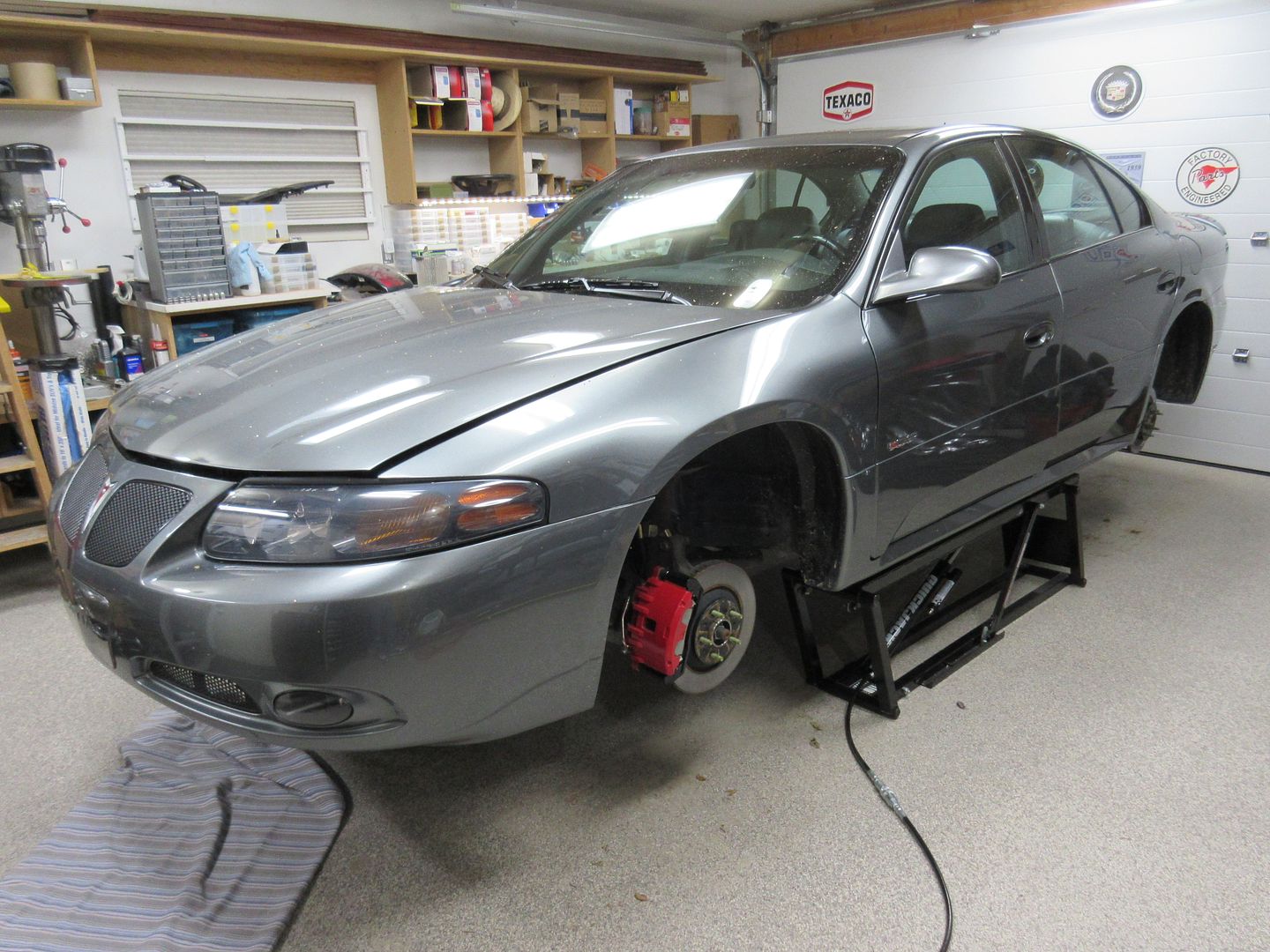 Next it was on to the calipers. I normally remove them from the brackets to completely detail every surface, including the bracket. This year, short of time, I left them on for the detailing. There was barely a trace of brake dust anyway given the low miles this year. I also inspected the brake pads, brake lines/connections, struts & shocks, wheel hubs and gave the springs a wipe down.
I completed the annual oil change with Mobil1 5W30 and a Mobil1 M1-206 filter. Here's a picture of my oil filter adapter. No, I didn't clean or wipe it before taking the photo (except the filter gasket mating surface). It did drain over the previous night so there was absolutely nothing left.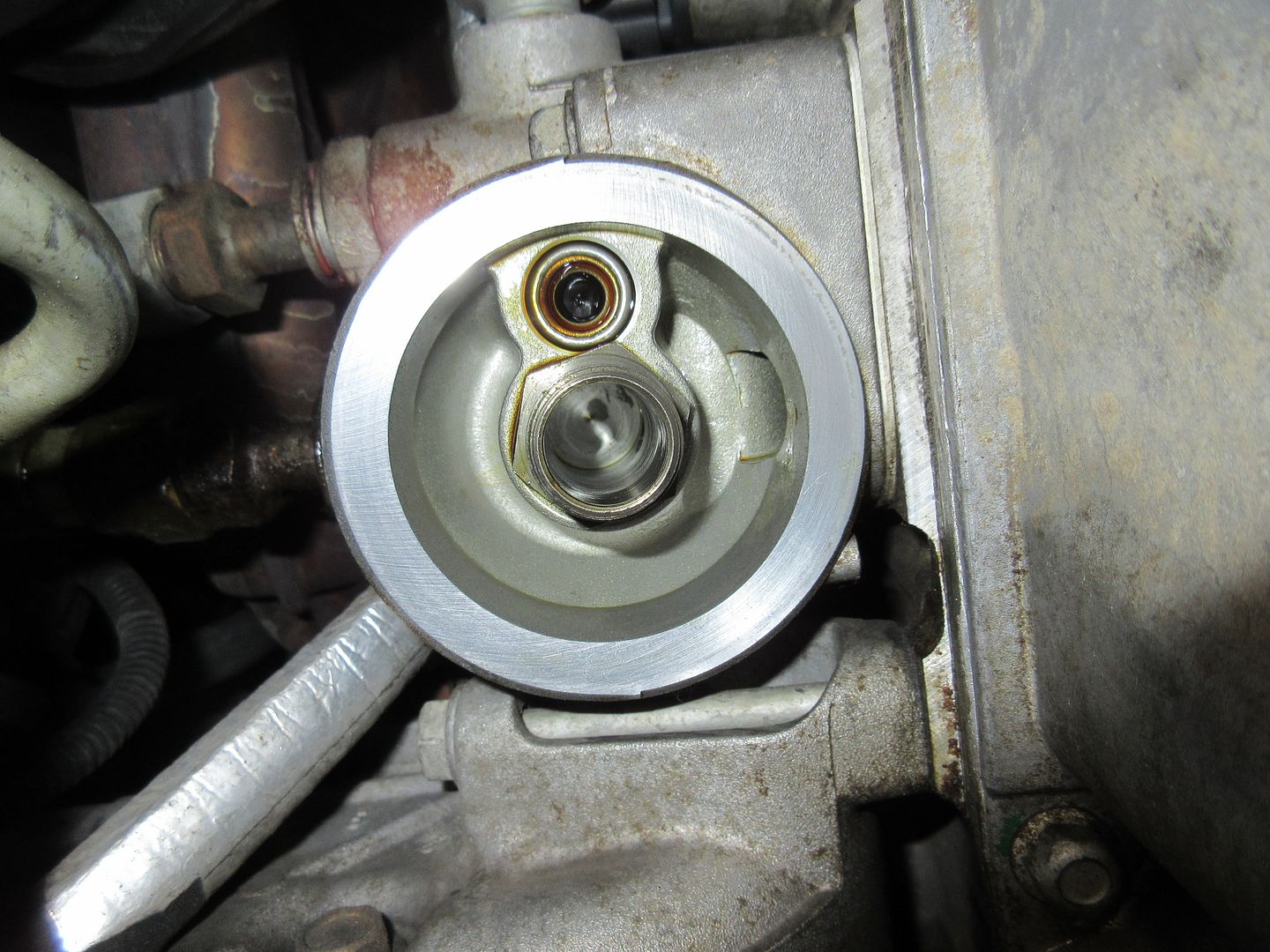 I detailed and re-installed the panel under the front fascia. It was out in order to upgrade the forward lamp harness. Unfortunately, it turns out I didn't get this done. That's a whole other nightmare story! I'll do that in the spring so in the meantime, back together it goes! Usually when I take out push-in retainers, I replace them with a new ones. I didn't have time to get what I needed so, I simply detailed the existing ones for now.
The wheels are on and it's back in the garage after a trip to the car wash. When I get up, it'll get a wax and interior detail. I also have new wiper blades for it. Fluids are all good, along with light bulbs all around. Should be ready for the storage facility by end of day.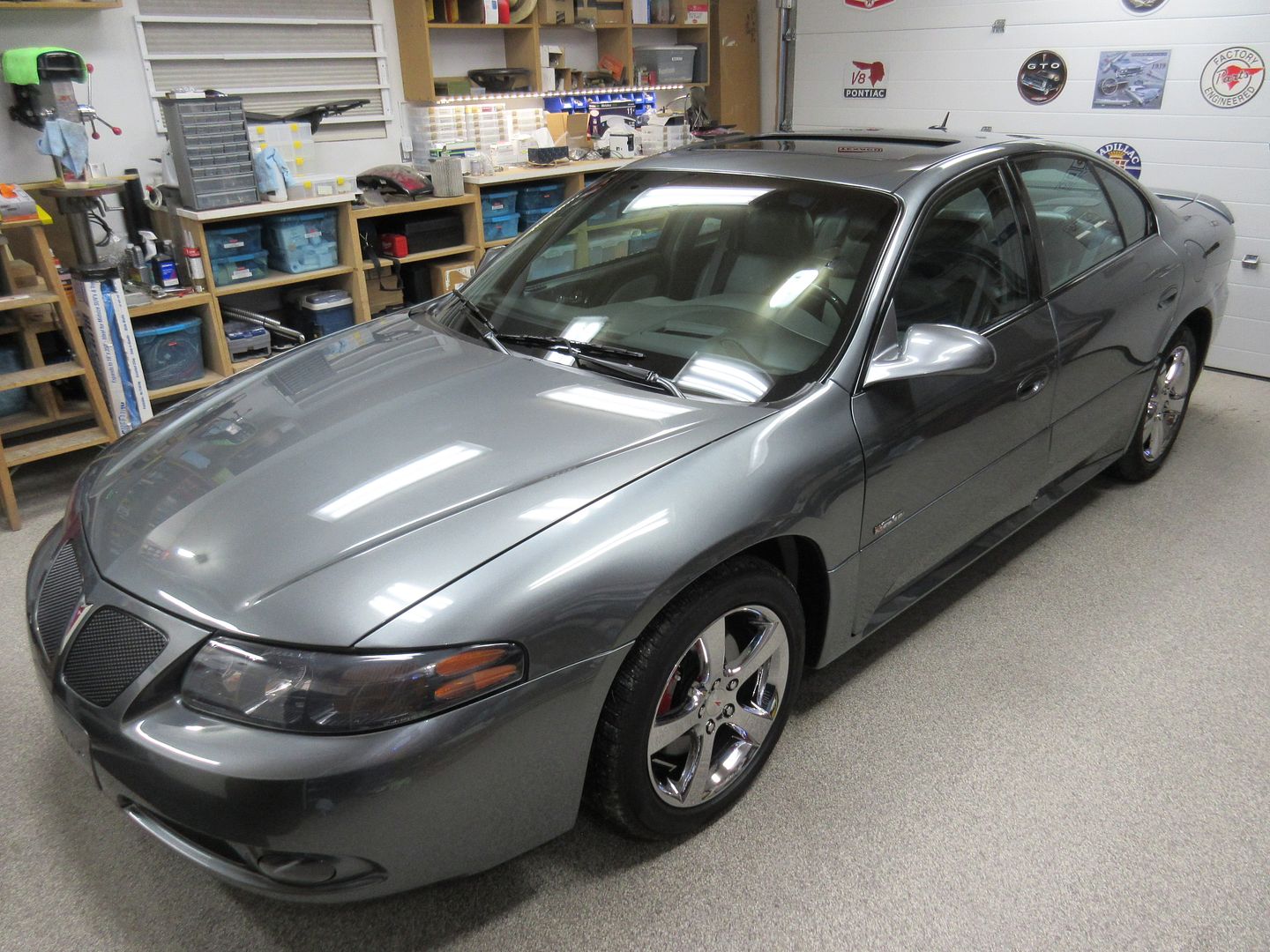 Once all this is done, I've got to do the same thing all over again to the STS. I won't be able to cut as many corners though since I did put more kilometers on it this year. Once my DTS is out of storage, I have a bunch of maintenance items to do for it before we see too much snow.