1. Start with a good cold rinse to 'un-soften' the warm rubber. (3 very tiny pieces of rubber from one side, and 2 from the other will fall off and stick to the bottom of your shoe)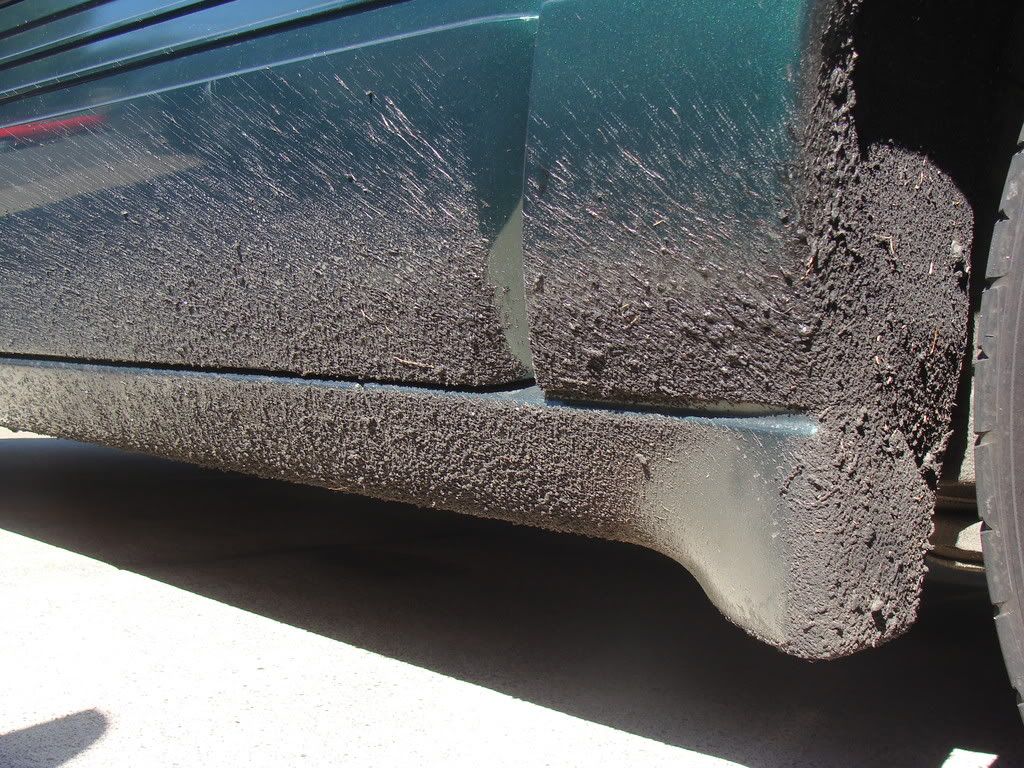 2. Get a beer.
3. Start scrubbing with a mitt or soft brush with COLD soapy water.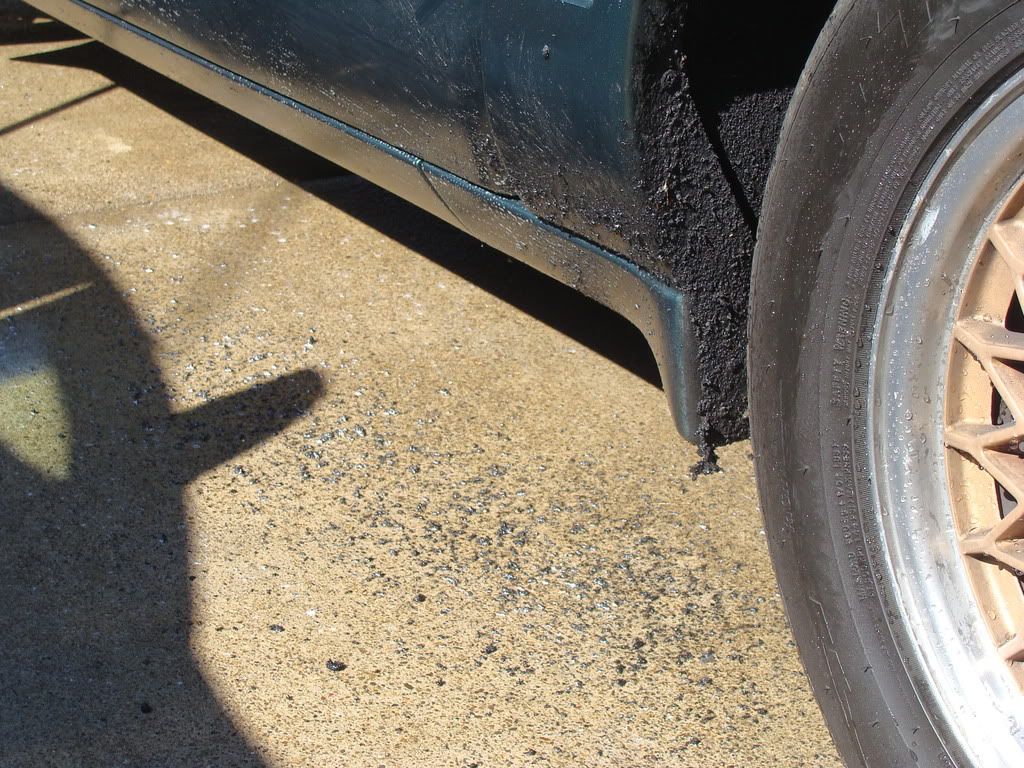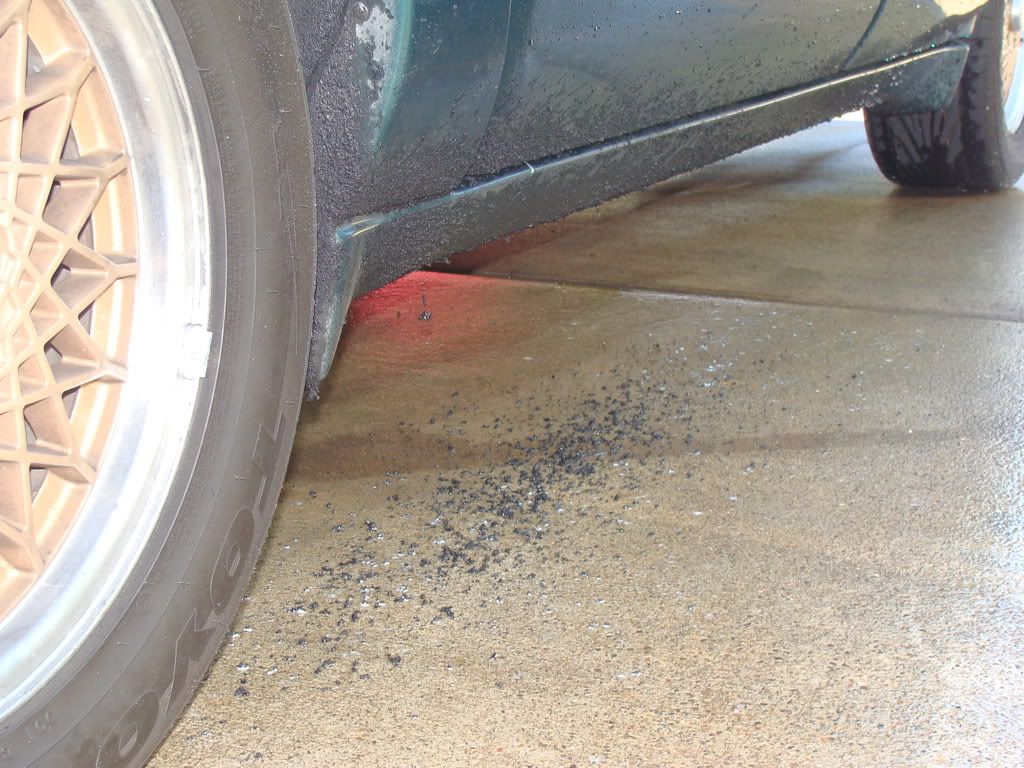 4. Pick rubber out of your hair that you brushed off the bottom of the mirror with your head while scrubbing the rocker panels.
5. Rinse that side and realize you didn't even get half. Go back to step 2 and continue.
6. After every wash and rinse cycle (23 or so each side), rinse rubber down the driveway after you realize it's sticking to your shoes again.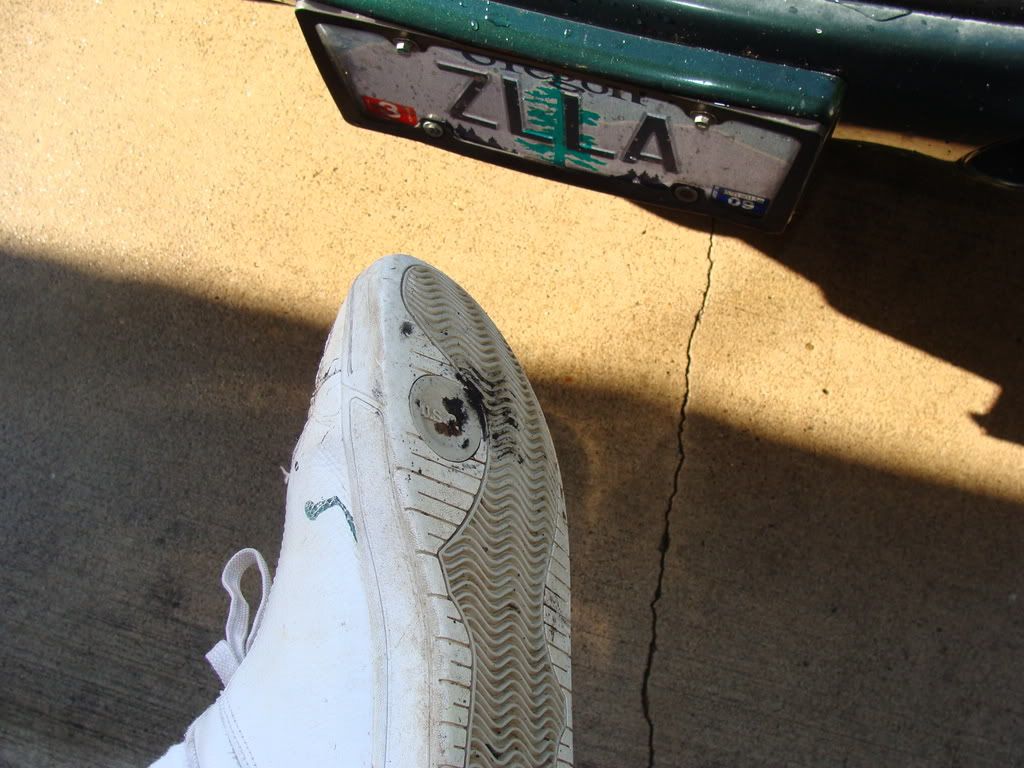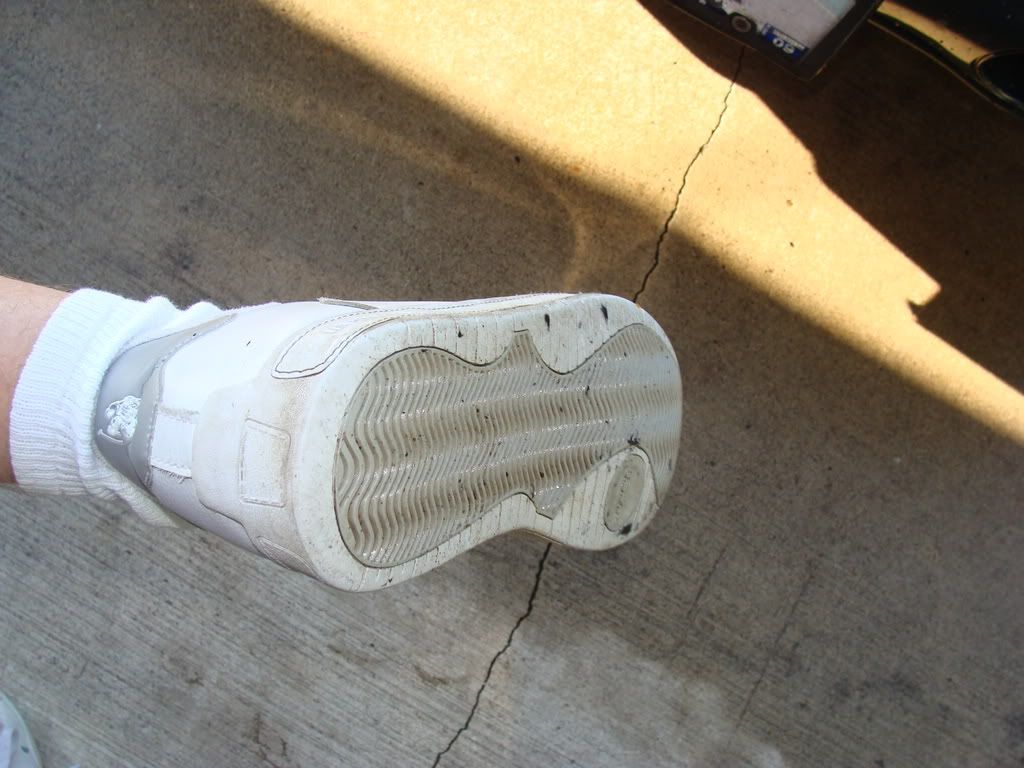 7. Pressure wash driveway after you get fed up (get a beer before you get the pressure washer), because the rubber is sticking to the concrete, then your shoes, the kitchen floor, and the living room carpet.
8. Wash car, pressure wash driveway again, and wash all the rubber down the street gutter into a pile and throw it away (with your shoes) so your neighbors don't step in it and get pissed at you. Walk back to the clean wet driveway with your socks on to towel-finish the car.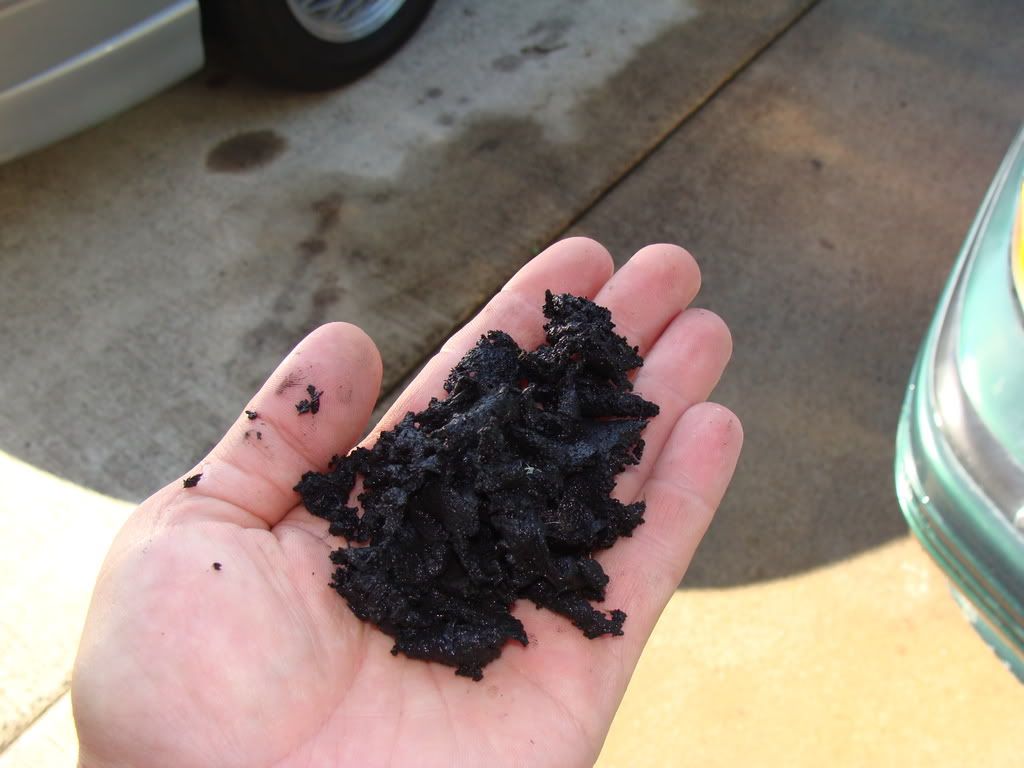 9. Throw towel away after soft rubber still on the car ruins it (you notice this when you smear it on the windshield and the other car which had very little rubber on it).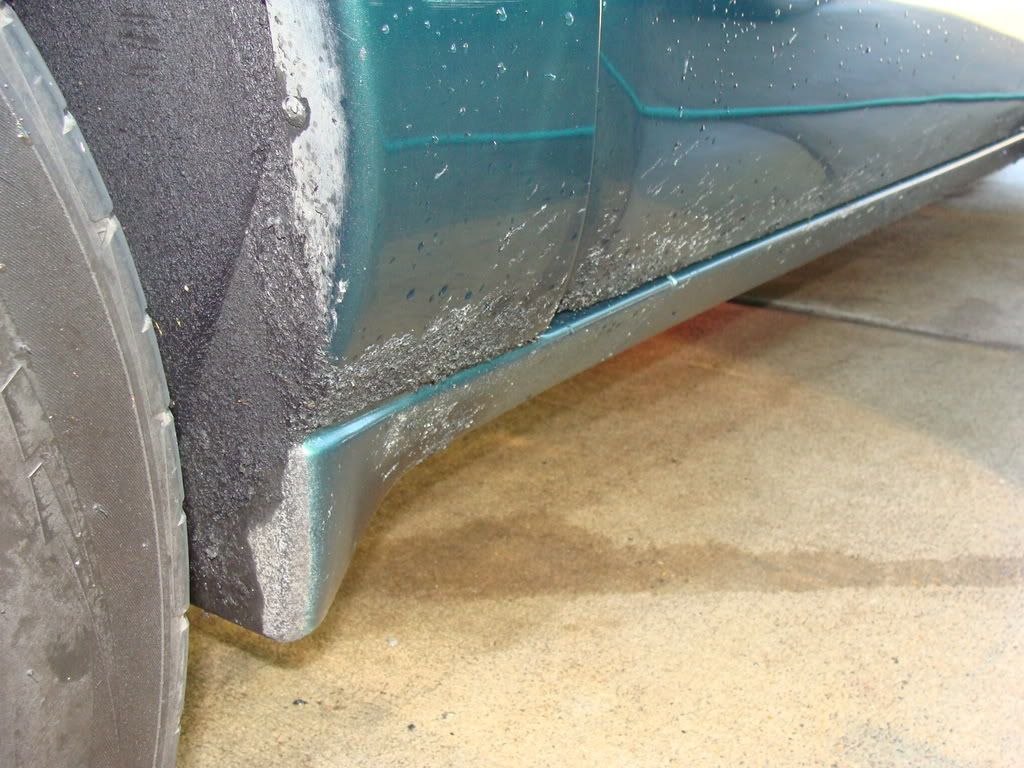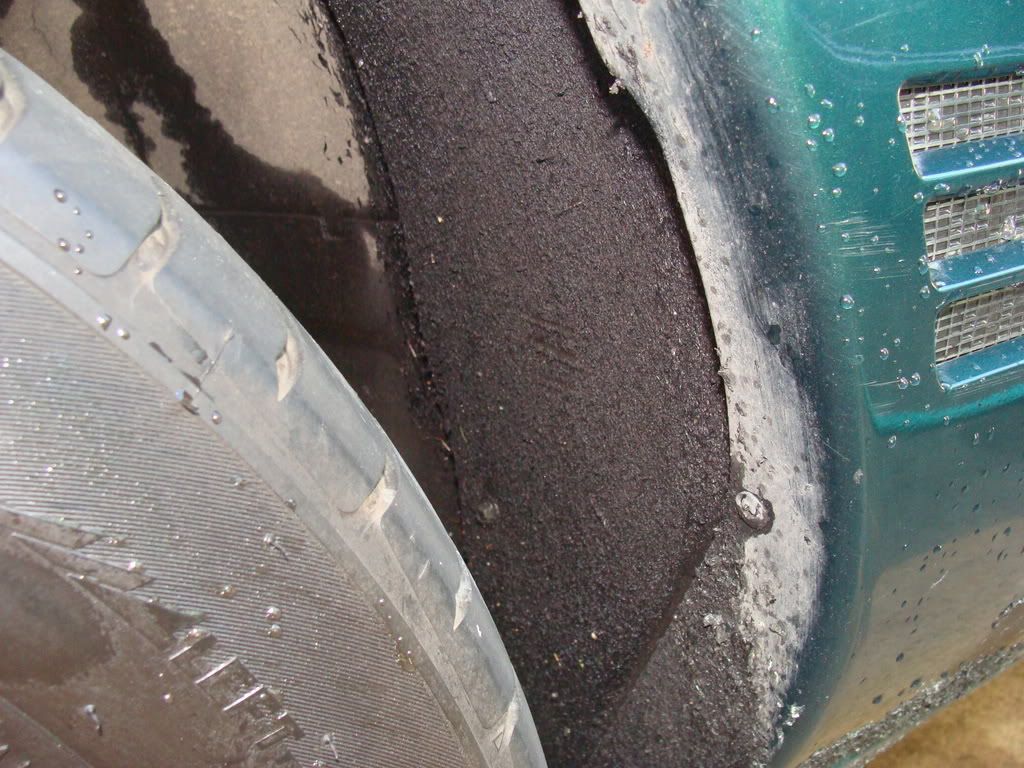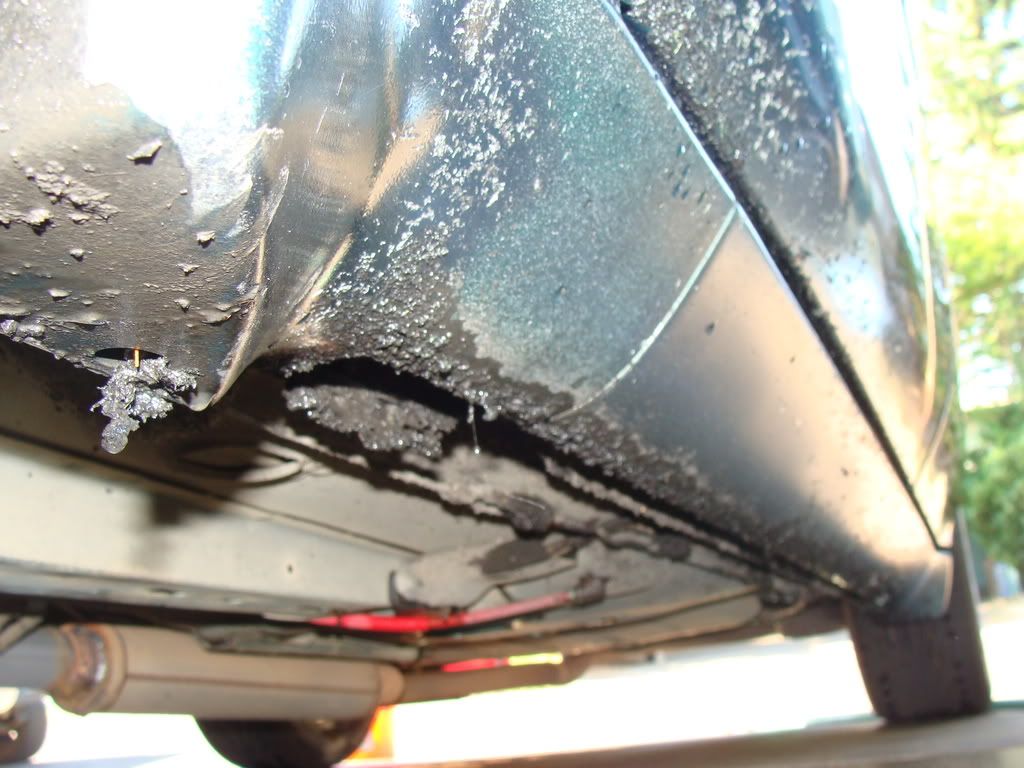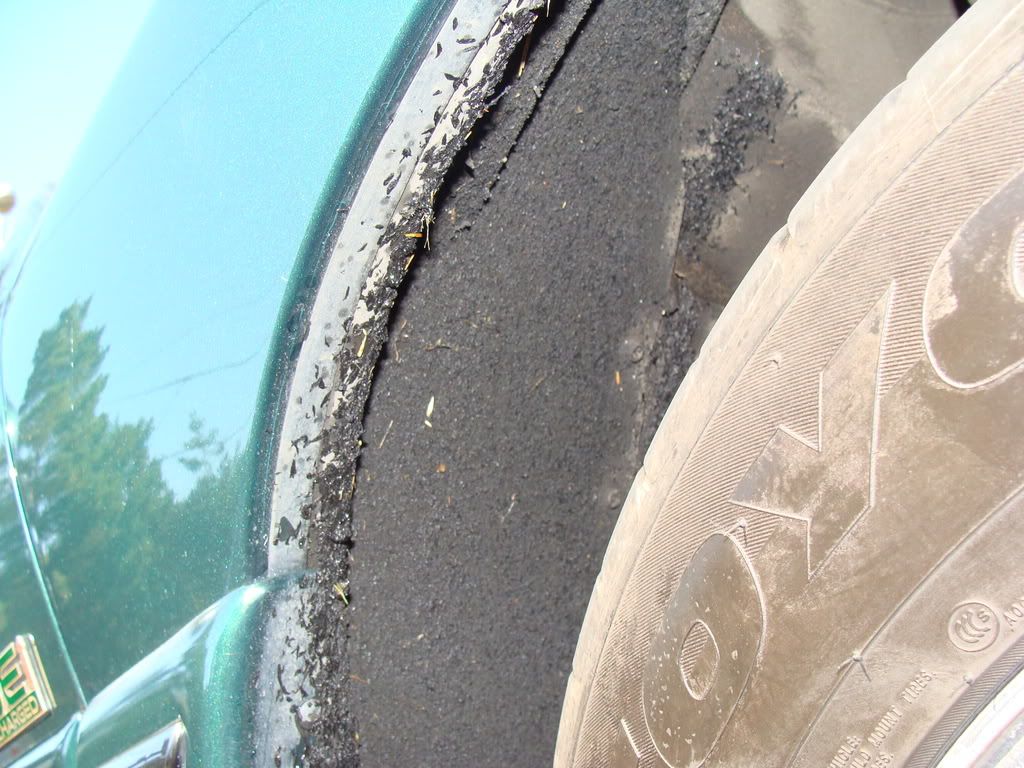 10. Get another beer as you get more disgusted because you forgot to put THIS on your car this year:
This fine product is an invisible water-soluble barrier that washes off, taking anything stuck to it away.
But only if you remember to use it.
_________________
Click here for mod list for both cars
93 SSEi, 95 SLE (supercharged) 97 Buick LeSabre Limited
PontiacDad at WCBF '04: Cruise control? That's like surrendering!
Comprehensive guide to troubleshooting, rebuilding, and modifying Eaton Superchargers