Pretty much found the smoking gun. Water gets inside the box and causes massive amounts of corrosion on the circuit board. Mine is basically unrepairable, and a new one is $100. Notice all the water in the following pics.
Three torx screws hold the cover on the wiper motor / gearbox assembly.
With the cover off, you can see the circuit board and the wheel for the wiper arm. The wheel looks to be used to tell the motor where the wiper arm is to shut it off as it has about a 3/8" break in the metal on the outer ring that probably breaks a circuit to tell the wiper motor to shut off when the switch is placed in the off position. ( just a guess
)
Wiper arm clock wheel
Wiper arm clock wheel contactor
Connector clips for motor power
Connector pins for motor power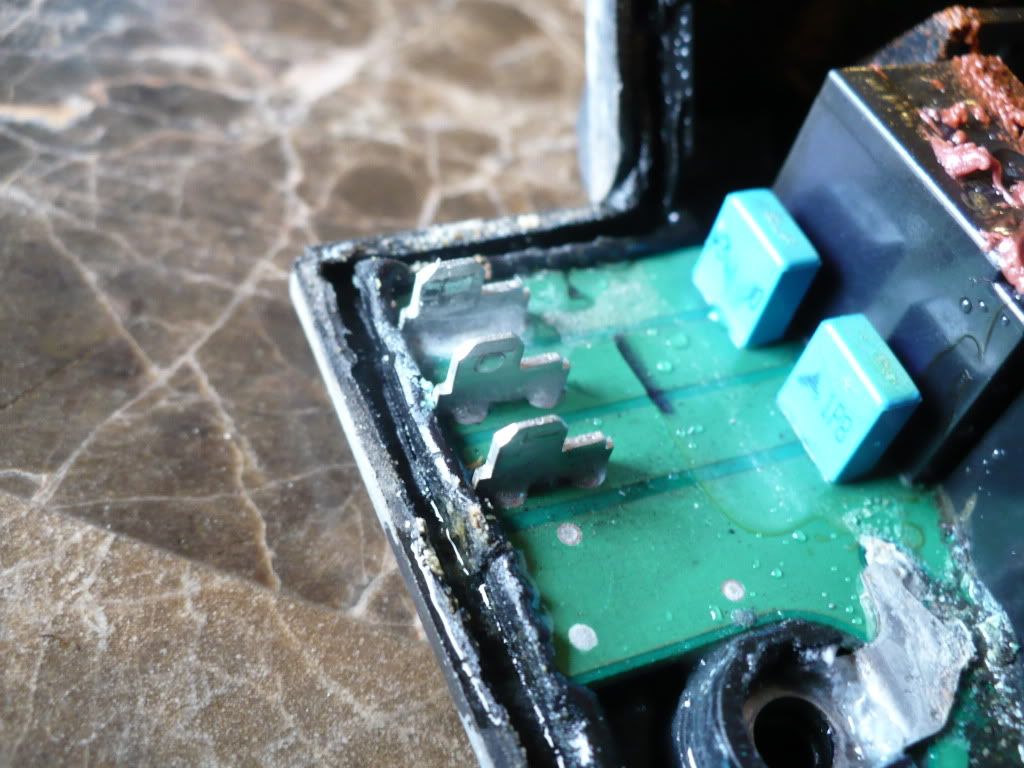 The circuit board is removed with one hold down clip in the cover, and that is where I found the smoking gun...
This is where the plug feeds power into the circuit board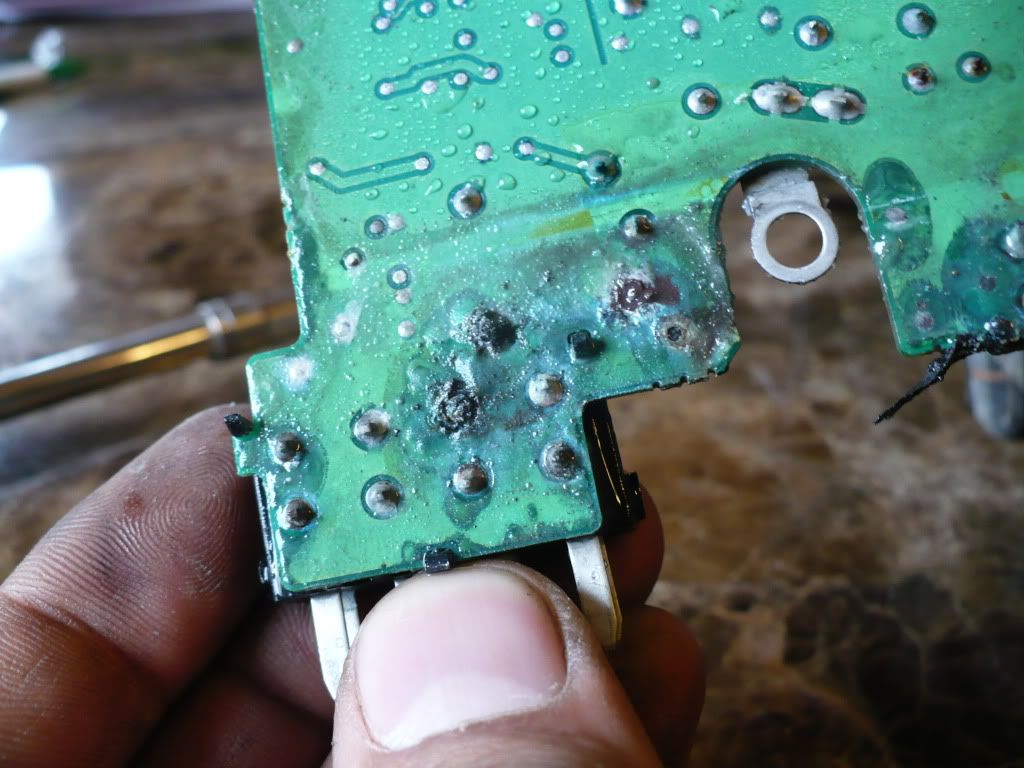 This is the bottom of the area that hold the power feed pins for the motor.
After some cleanup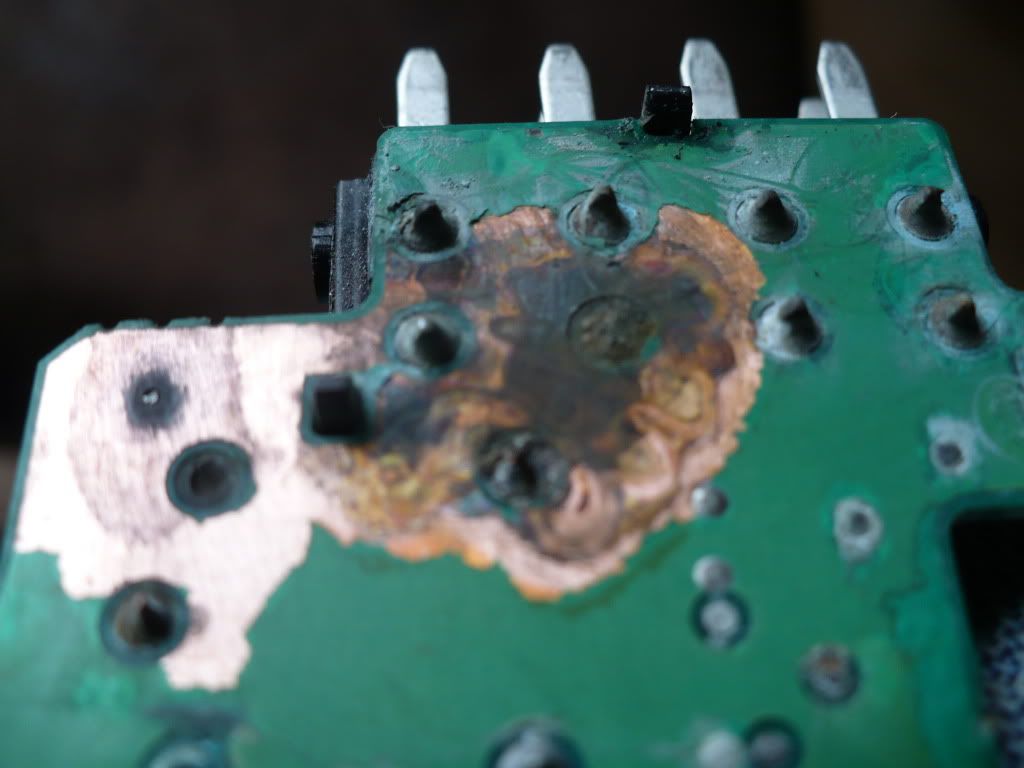 We will be picking up a new motor assembly on Thursday, and I will do a full writeup for the removal and re-assembly of the entire wiper assembly as well as how to make sure your case is completely waterproof so that this doesn't happen again.
I would strongly recommend that anyone with a 2000+ Bonneville and maybe other cars with this same wiper setup remove their wiper assembly and check for moisture / water inside the box, then clean it up and put it back together making sure to completely seal the assembly so no water can get in. I would also say that anyone that has had problems already with their wipers should more then likely just start saving up the money for a new assembly. If it is caught early enough, it can be prevented, but more then likely, if you have already had problems with yours, it is too late.
_________________
Ryan
Check out my detailing page on facebook! -->
Next Level Detailing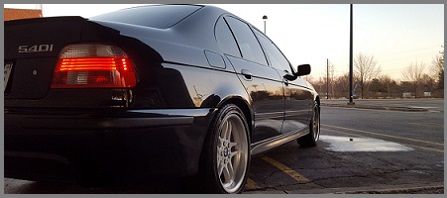 2003 Bonneville SSEi
- The Black Mirror
SOLD!
2002 Bonneville SE
-
The Mutt
Complete 2004 SLE interior, drivetrain, and body harness swap, ECC swap, HUD swap, black GXP wheels, GXP headlights and tinted tails - SOLD
2003 BMW 540i M Sport
,
2001 BMW X5 4.4i
,
2010 GMC Acadia
,
2017 Grand Design Imagine 3150BH
1982 Cutlass Supreme
- The fun one
MattStrike wrote:
It was the worst week of my life! *pause, drinks beer... smiles* But I'm better now!