I just bought a grill from someone parting out a 97 SSE.
viewtopic.php?f=27&t=7863
It arrived yesterday morning in pretty good condition. here is a pic of what it looked like when I got it.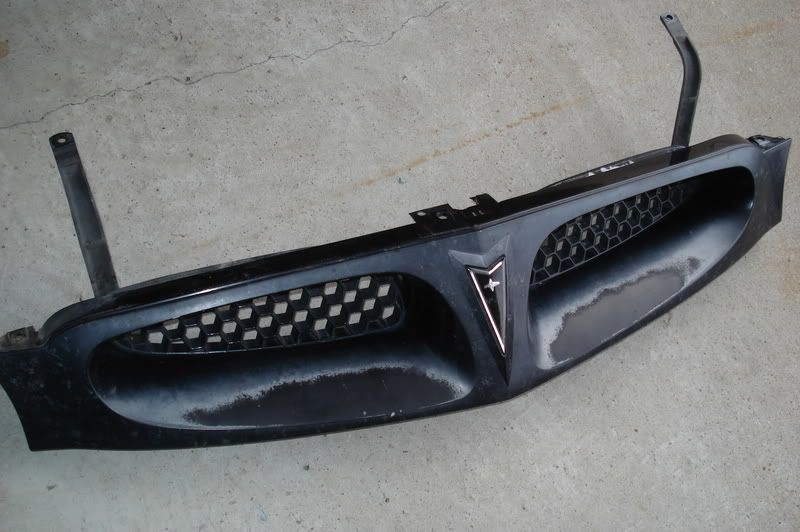 I polished up the emblem and prepped it for paint, scuffing it with 200 grit sandpaper. hit it real light with some primer and sanded it with 800 grit sandpaper (no pics of the primer coat).
This is after my first coat of paint.
I sanded it with 1500 grit after the paint dried and got to this: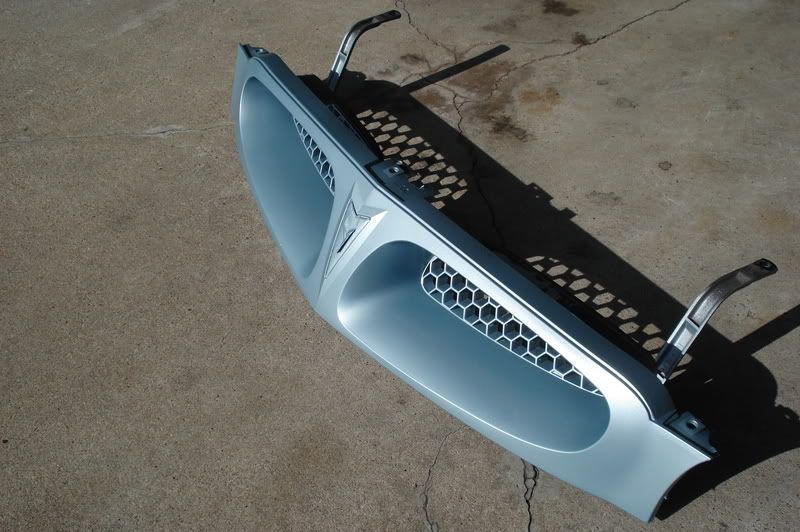 This is a pic of the old grill just before I removed it. The tab on the right side was snapped so that is why I decided to replace it.
The 2 grills for comparison, the original is on the bottom.
And this is after clearcoating it and installing it, fits perfectly
This is probably the best $30 mod I have done so far. Now I just need the rest of a SSEi to match the grill
_________________
2007 Grand Prix GT
L32
Poly endlinks, swaybar bushings and dogbone bushings. Drop in high flow air filter. Its a start!
2009 Mitsubishi Eclipse GS
(project BlackSheep) Bone stock for now, 5 spd and fun as hell! (Gf's Ride)
1996 Pontiac Bonneville SE
Gone but not forgotten
1997 Dodge Ram Sport 4x4 5.9L
The Beast!