This thing is pretty cool. Someone posted it on the Jeep forum I belong to, and I tried it with the Jeep and the Bonneville. It's a lot of fun, and gives you plenty of combinations to mess with.
For fun, post a picture of your favorite combination for your car!
(Note: 92-99 style cars do not differ, oh well)
I lowered my car a few inches!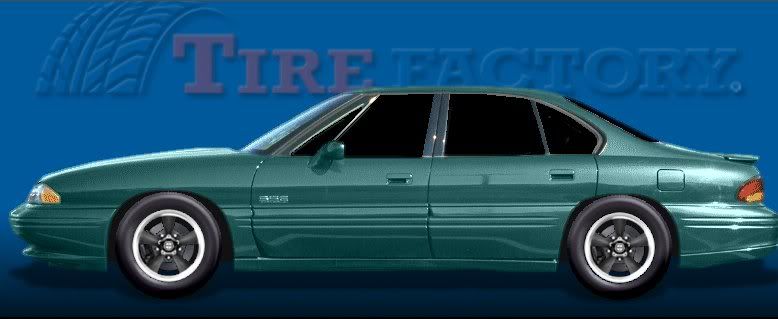 You have to Ctrl Print screen and paste into your photos, then Save As. Bit of a pain, but cool none the less...
Go!
Adam
http://www.tirefactory.com/virtualwheels.cfm