RJolly87 wrote:
If you are just after super white (5K or less), you may be better off with simple drop in Halogens, on a relay harness.
I have these:
http://www.amazon.com/Philips-CrystalVi ... B00480FIEG
I got them on clearance, they were better than what was in the car (tired stock halogens), and living in the country, they work fair enough. Depending on where you are looking, they are mostly white, with a slight blue tint. Others also favor Silverstars, but there have been some complaints on longevity.
My next move is a HIR conversion with relay harnesses, and foglights. I don't care how headlights look, I care how they work. Are they where they should be, and not where they shouldn't be?
It may be a good idea to expound on what you define as 'aesthetically pleasing'.
When I say aesthetically pleasing im more so speaking toward the Fog Lights(Tint/Brightness) something that maybe hasnt been done. I'm leaning toward something green as far as the fogs
As Far as Headlights it's all up in the air i was hoping i could find something newer to put in but that seems harder done than said.
crash93ssei wrote:
The only option you have as far as replacing the headlights with something that looks nicer is a set of '96 - '99 headlights. It has been done a couple times, but it is not at all a simple drop in and be done. The brackets don't even come close to lining up, some custom work has to be done and even then they aren't an exact perfect fit.
When I had my old '93 SSEi I got a huge stone chip / break in one headlight and decided to use a '96-'99 light I had around. It took some work but I was able to get it to fit, though it never was quite right. Those lights do look a lot better though in my opinion, not sure if the beam pattern is any better though.
'96-'99 drivers side headlight on my '93 SSEi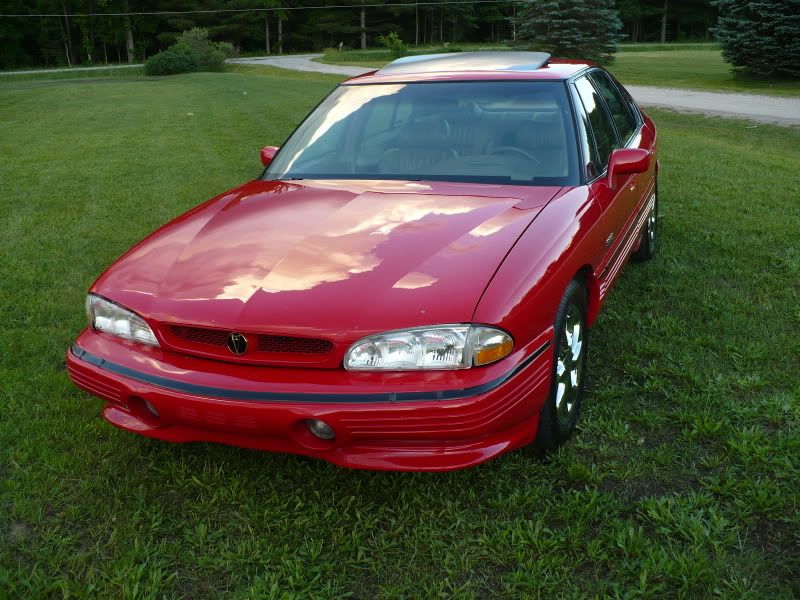 You can see that the inside corner is rounded more then the '92-'95 style.
I like this idea, actually but if this is one of the only options i have i may as well stick to my stocks and just change the bulbs and find something more of a project for my foglights
_________________

A.
Ma
r
ie
-
1994
Pontiac
Bonneville
SE
- 271,865mi.
K&N Performance A.Filter,
JVC-KDR-530 Head Unit (soon to be replaced w/Alpine CDE-HD138BT)
Alpine (SPR-50C)Type R 5-1/4" 2-Way Components (Front)
,
Kenwood(KFC-G6930) - 6" x 9" 3-Ways(Rear Deck)