I got asked how I did the piece in the rear bumper, so here are a couple of the pictures I took.
first, with the bumper removed & upside down. I laid the fiberglass cloth in the area I wanted to mold & added the resin.
When it was dry, I took it out & trimed it to the shape I wanted. then added the fins (made out of foam board) & then added more fiberglass on top of it.
this is the result.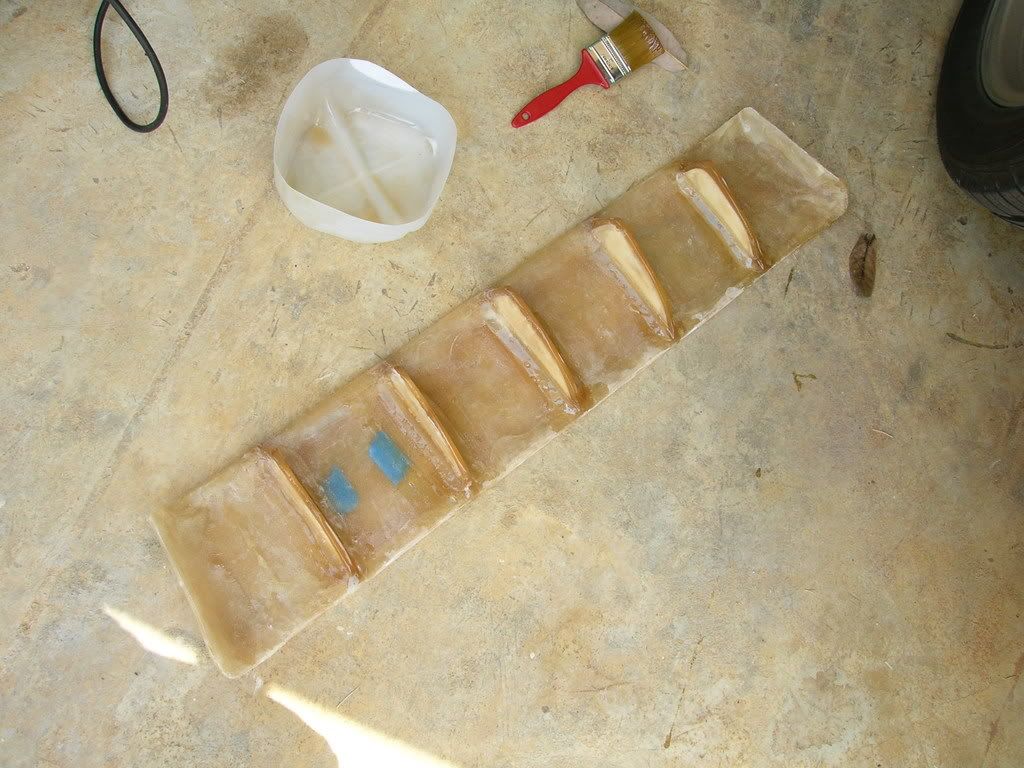 Kept on adding more layers of the cloth & resin to make it thiker & stronger.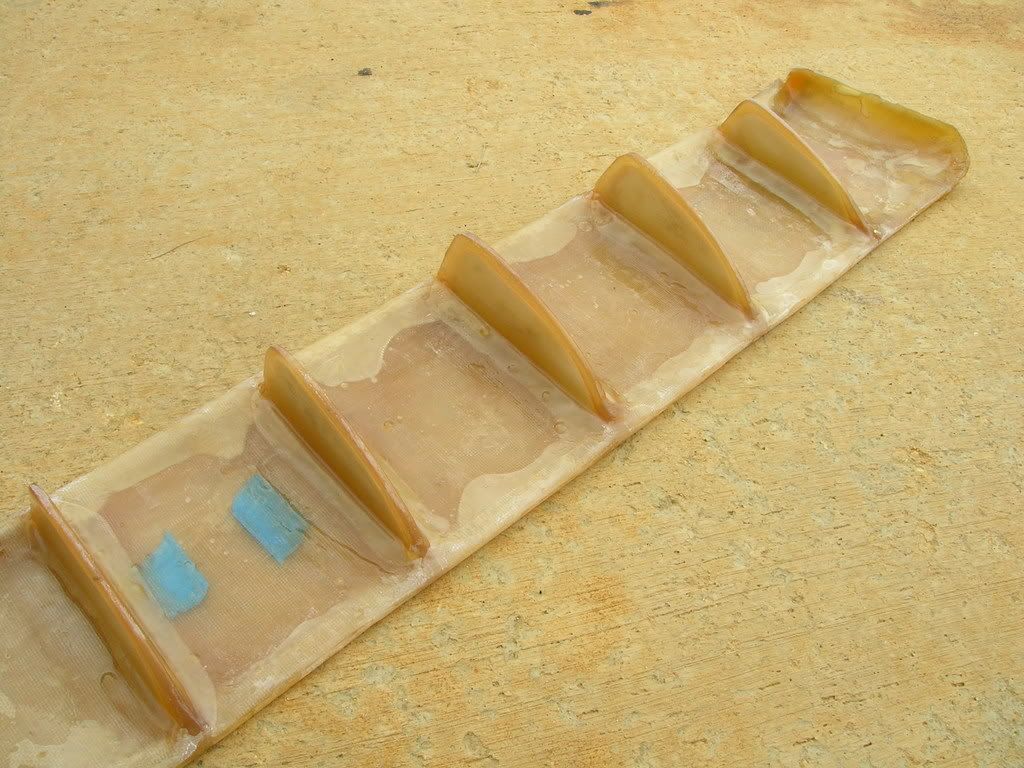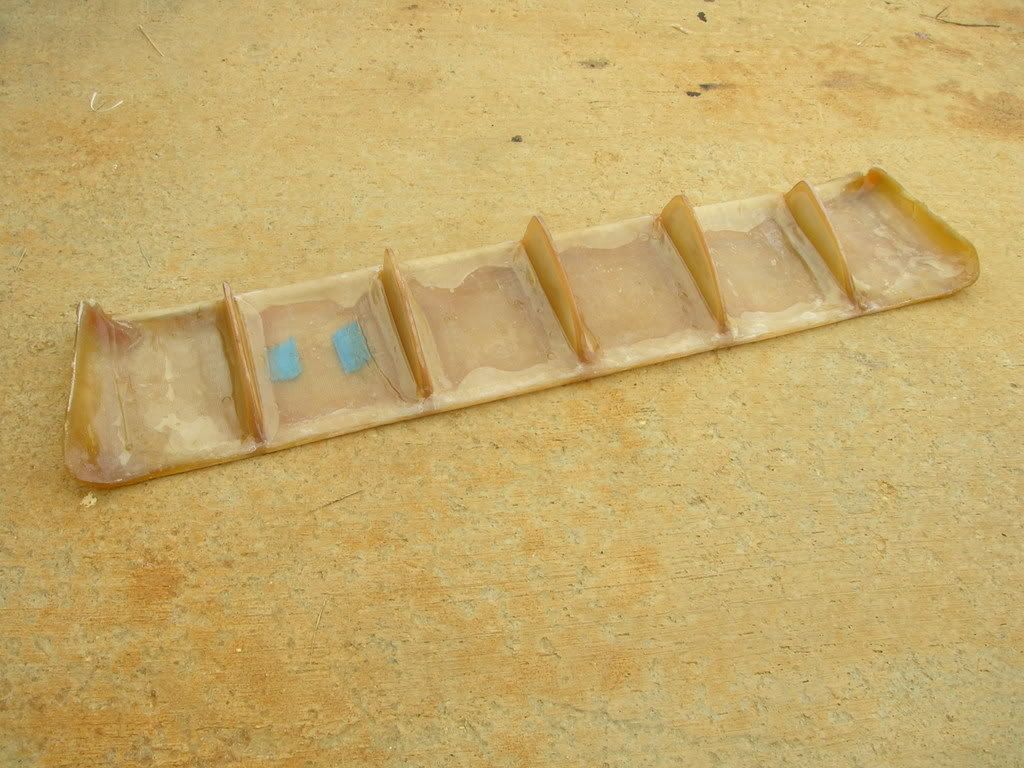 After I was happy with the shape & the thikness. I added the filler & started sanding.
After lots of sanding & a few layers of the filler. I was mostly happy with the shape.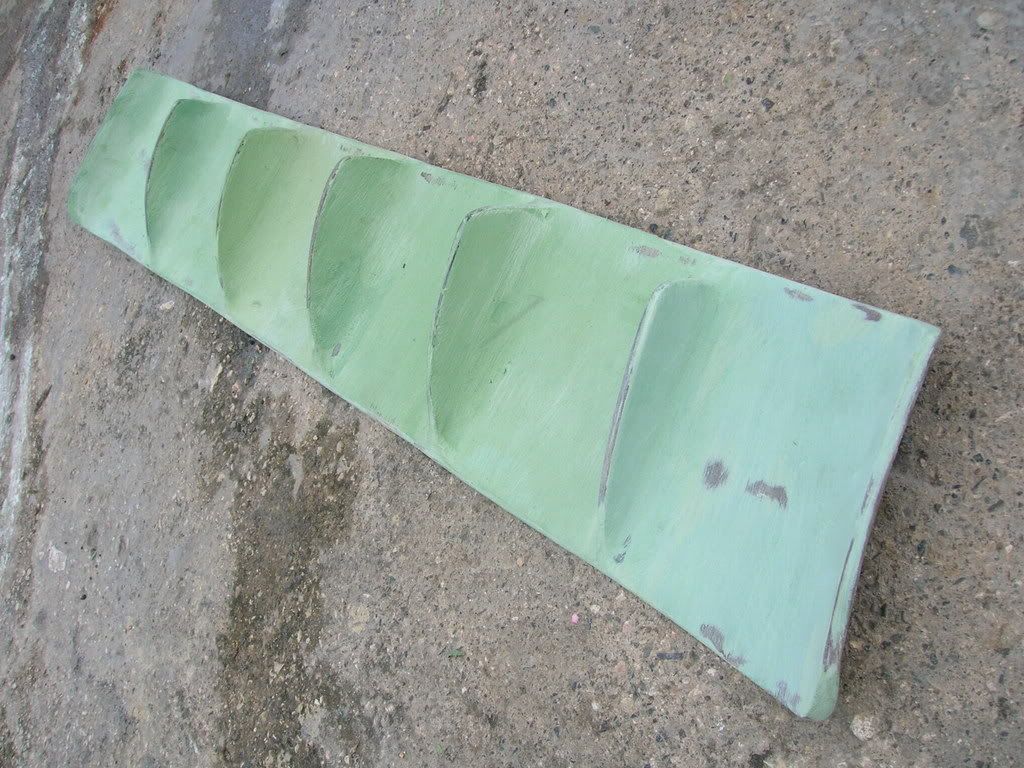 So I turned in to the pro. Where it got perfected & primered.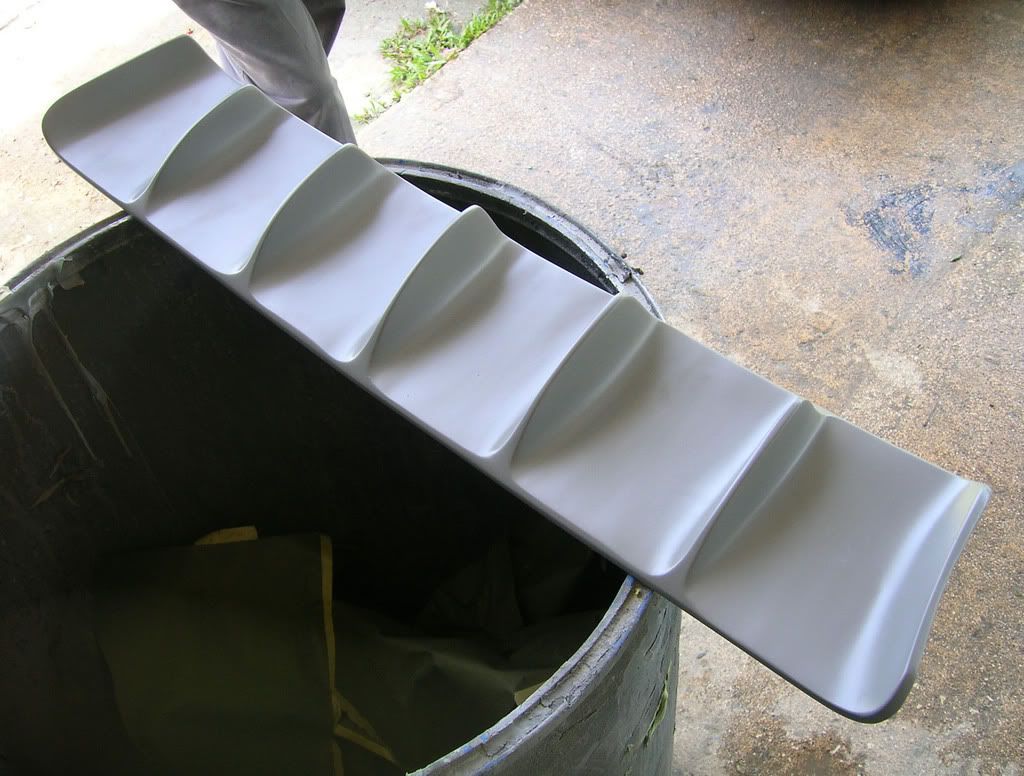 then painted.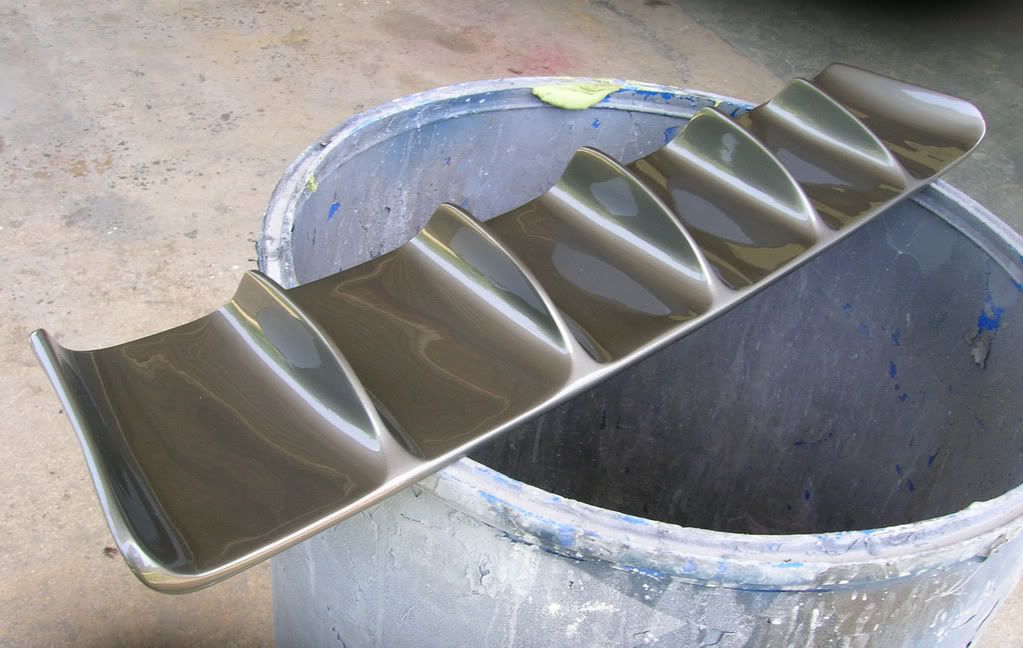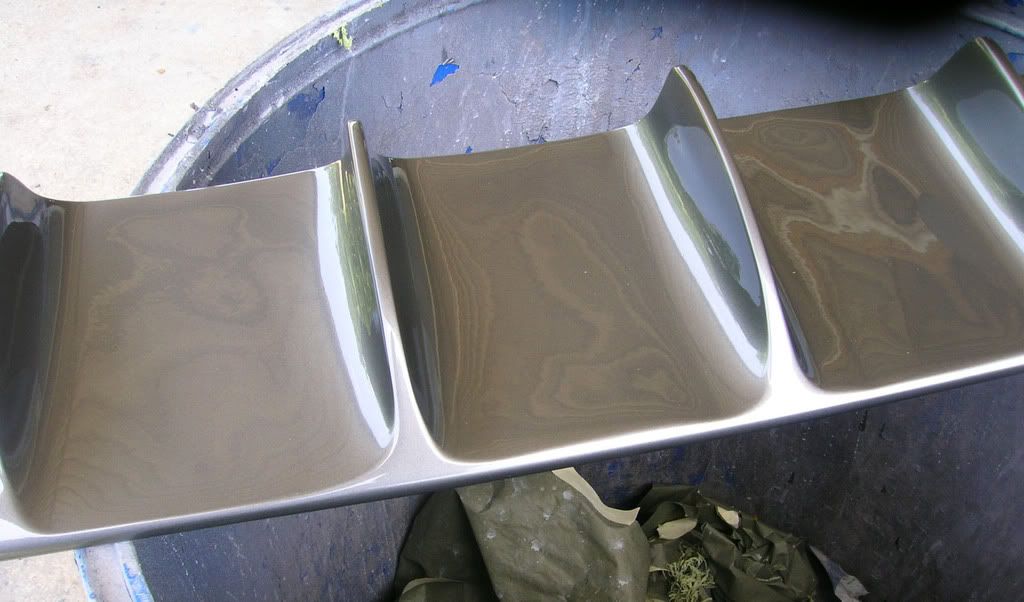 & then I added it to the car.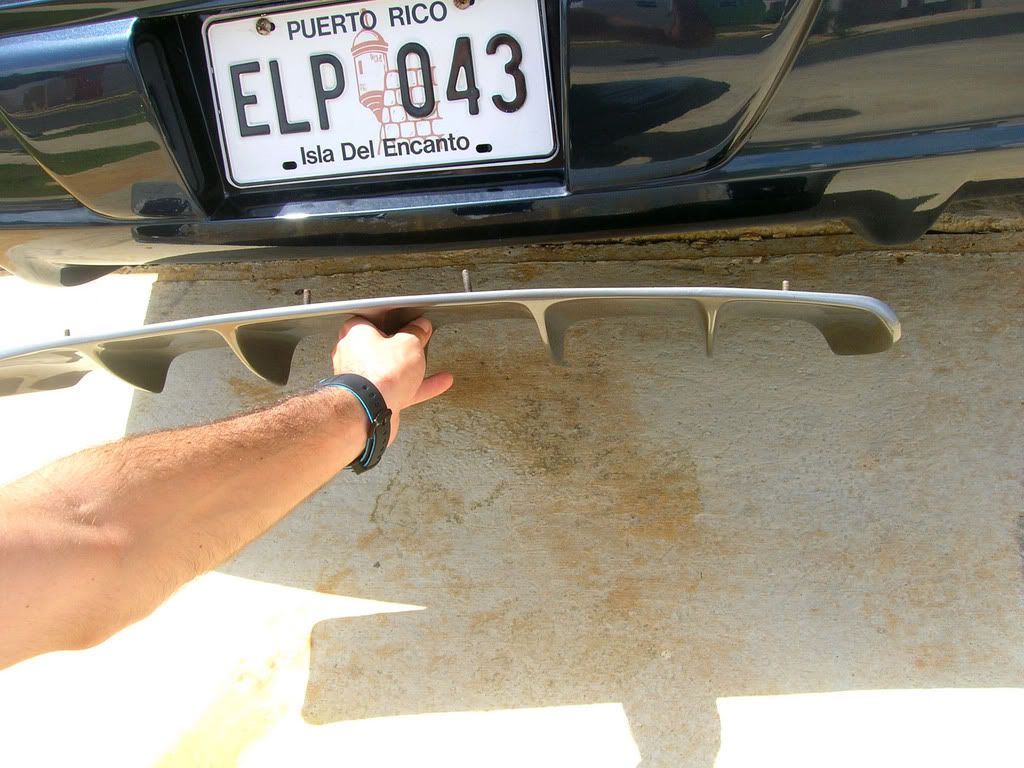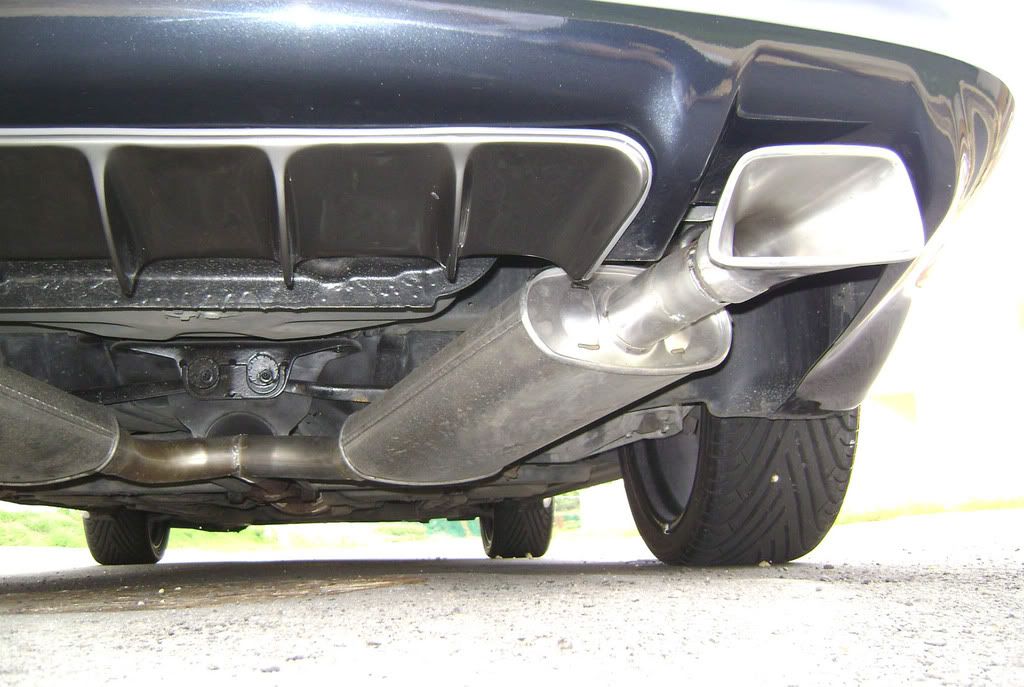 I lerned a bunch from making this piece, like when you add more fiberglass to a thin piece, it tends to distort. So if you notice the fitment is not perfect. So I added the ruber trim from a Toyota Sequoia's fender flairs. It helped on the fitment a lot, & it makes it look more like a stock piece.
hope it helps.
_________________
2001 Blue SLE - 1995 Black SSE - 1988 Black GTA