I very much agree with sandrock.
Although it is a G Body like the Malibu, Cutlass, Grand National, Monte Carlo, etc... it is a more rare one and even used parts are hard to come by except the common parts that are shared across the entire G Body lineup.
Best bet is to do a craigslist search for other G Body Bonnevilles and see what you come up with for price and condition. Also join up on a G Body specific site as well like
www.gbodyforum.com
I am on there for information on my 82 Cutlass and it is a great site with a lot of information and very knowledgeable people for those cars. They can help you out as well to know if you are getting a good deal or not.
_________________
Ryan
Check out my detailing page on facebook! -->
Next Level Detailing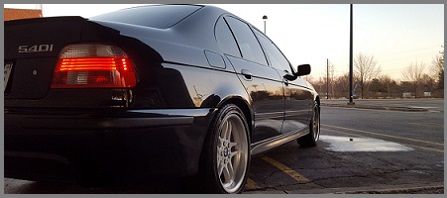 2003 Bonneville SSEi
- The Black Mirror
SOLD!
2002 Bonneville SE
-
The Mutt
Complete 2004 SLE interior, drivetrain, and body harness swap, ECC swap, HUD swap, black GXP wheels, GXP headlights and tinted tails - SOLD
2003 BMW 540i M Sport
,
2001 BMW X5 4.4i
,
2010 GMC Acadia
,
2017 Grand Design Imagine 3150BH
1982 Cutlass Supreme
- The fun one
MattStrike wrote:
It was the worst week of my life! *pause, drinks beer... smiles* But I'm better now!