When going at speed and making a turn.... if the noise goes away making a left turn it is the left bearing bad, goes away making a right turn the right bearing is bad. Also the opposite if the noise gets louder, louder noise on a left turn means the right bearing is bad, louder noise on a right turn is a bad left bearing.

When turning the sway of the body lifts weight off the inside tire which takes the stress off the inside bearing and applies more to the outside one.
_________________
Ryan
Check out my detailing page on facebook! -->
Next Level Detailing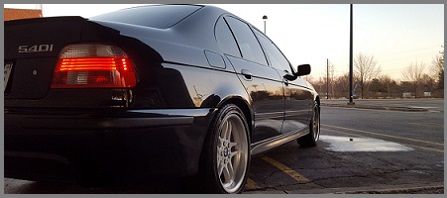 2003 Bonneville SSEi
- The Black Mirror
SOLD!
2002 Bonneville SE
-
The Mutt
Complete 2004 SLE interior, drivetrain, and body harness swap, ECC swap, HUD swap, black GXP wheels, GXP headlights and tinted tails - SOLD
2003 BMW 540i M Sport
,
2001 BMW X5 4.4i
,
2010 GMC Acadia
,
2017 Grand Design Imagine 3150BH
1982 Cutlass Supreme
- The fun one
MattStrike wrote:
It was the worst week of my life! *pause, drinks beer... smiles* But I'm better now!