Oh my, what a difference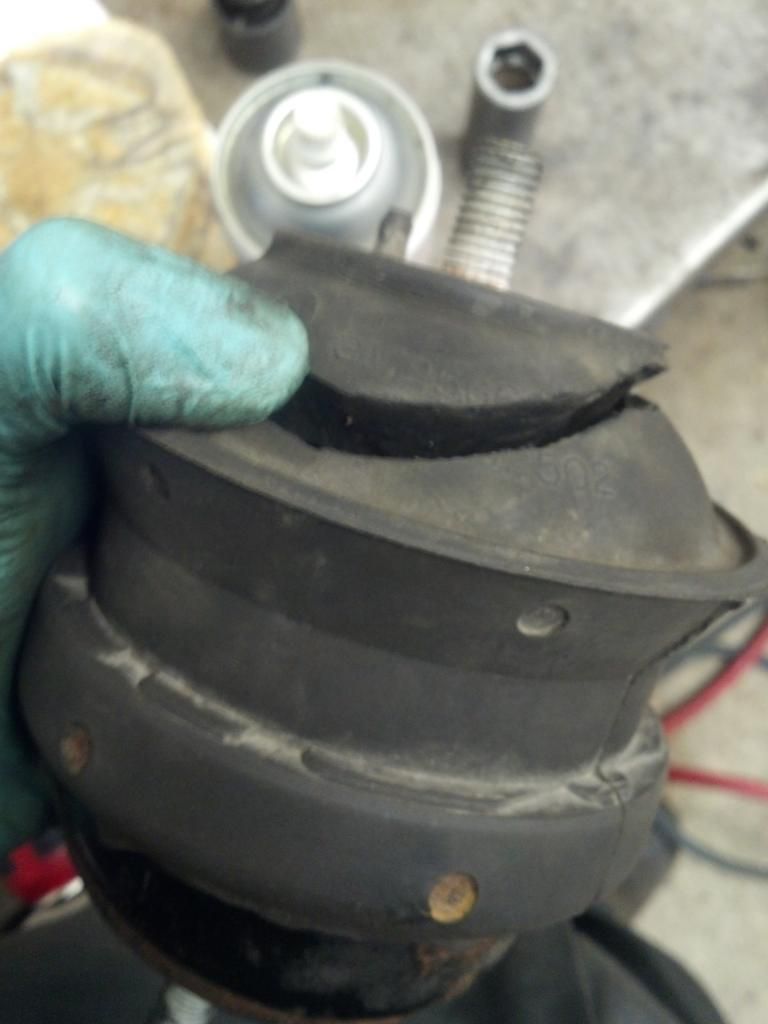 Thats the only (terrible) photo I took during my time replacing it, with a hoist, stands and air tools it was sauce. My heart goes out to you all out there doing this on your driveway. I found loosening the 18mm nut that holds the mount to the bracket made it much easier to take the mount out in two pieces. Just my way of doing things. Was lucky and found myself the last Genuine GM engine mount inside the City of Toronto. I'm very happy about that and I hope it lasts me another 100000 km before I'm at this again.
First impressions?
Just putting this in gear I had a huge smile on my face. Getting on/off the gas and all trans shifting has became much more comfortable. I can feel the power getting put to the ground. Did wonders for the bit of highway vibration I was experiencing before repairing this. Cant speak well enough about it. I knew the mount was bad buying this car, why I waited this long to fix it is beyond me.
While I had the car in the air I fixed a few other small things and added HID's to my fog lights.
Another (terrible) picture here. I would go out and get some night photos of this but I've been too busy driving it. Put 300 km on it since Saturday with this new motor mount done, cant stop. Next upgrade is installing the Magnaflow exhaust I picked up for it. Im sure the person who sold it to me lurks here, just want to say thanks again for that.