CMNTMXR57 wrote:
Nope. Just a smoked lens and use of HIR bulbs in the high beams.
The lens isn't smoked.
GXP - flat black glare caps
Standard - chrome glare caps
GXP - reflector housing around blinker is glossy black
Standard - reflector housing around blinker is chrome
GXP - HIR bulb for high beam, low is standard halogen
Standard - standard halogen bulbs for low and high beam
GXP - reflector housing for high and low beams is a slightly darker chrome
Standard - reflector housing is bright chrome
The actual lens itself is basically the same between the lights with the only difference being the GXP lens has HIR molded in the bottom of the lens face for the bulb, which is something that nobody would ever notice.
_________________
Ryan
Check out my detailing page on facebook! -->
Next Level Detailing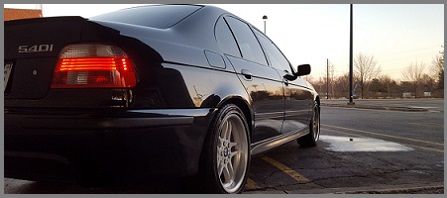 2003 Bonneville SSEi
- The Black Mirror
SOLD!
2002 Bonneville SE
-
The Mutt
Complete 2004 SLE interior, drivetrain, and body harness swap, ECC swap, HUD swap, black GXP wheels, GXP headlights and tinted tails - SOLD
2003 BMW 540i M Sport
,
2001 BMW X5 4.4i
,
2010 GMC Acadia
,
2017 Grand Design Imagine 3150BH
1982 Cutlass Supreme
- The fun one
MattStrike wrote:
It was the worst week of my life! *pause, drinks beer... smiles* But I'm better now!