So i'm upgrading my audio system, trunk space was becoming an issue everytime i travel, so i decided to do some changes
i sold my JVC KW-NT1 headunit and bought the new JVC KW-NT3. didnt get the chance to install it yet, im running the stock deck at the moment
i also sold the JL 10W7 with the JL HO box, and i bought a JL 13TW5. i was getting a custom box done, but it seems like i got screwed over big time.
so im looking for another route before i go ahead and get it done here in town for a stupid price, i really dont wanna spend that kinda money on the sub box, since i cant sell it after.
this is the box i was hoping to get done.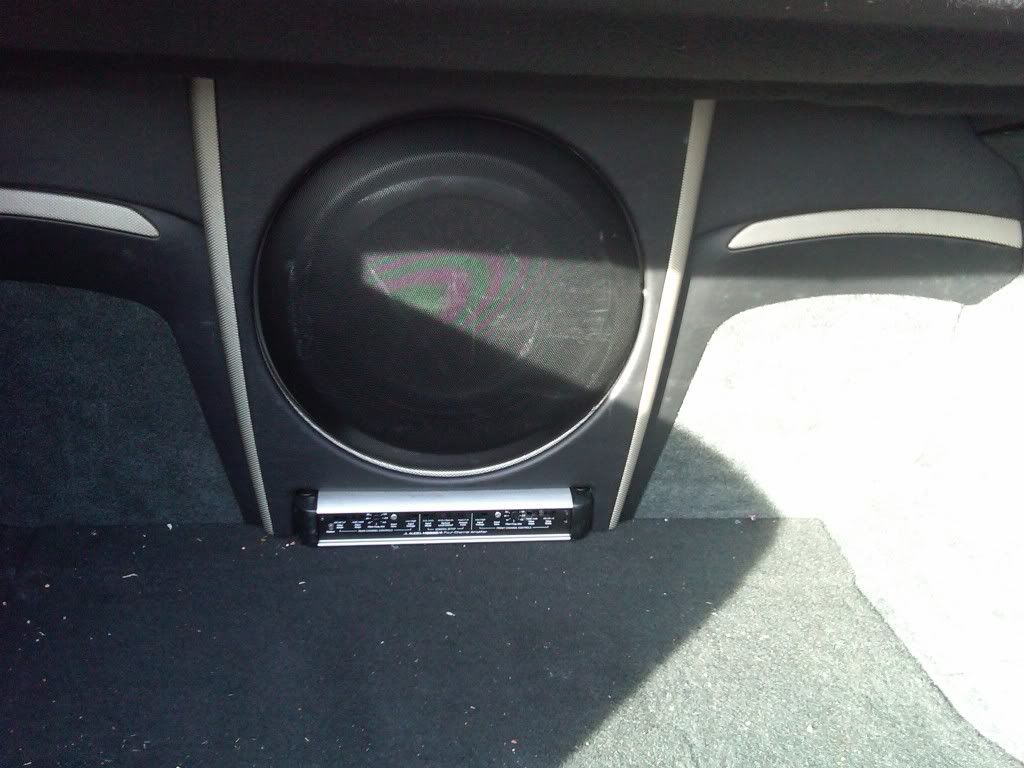 but buddy is not willing to do it anymore for some stupid reason after 2 months wait, and selling my current sub box
so now since i cant get that box done, im looking for an easier/cheaper way out for the box.
i already bought one 13TW5, and if this box fits, i might go ahead and order another one
http://i953.photobucket.com/albums/ae14 ... -00110.jpg
http://i953.photobucket.com/albums/ae14 ... -00111.jpg
I was wondering if anyone would know the approx measurements all the way inside a 00+ bonneville trunk, for some reason i cant find my *dang* measuring tape, and its close to -30 *C outside and my trunk if full of crap, so trying to find an easy way out.
i saw this online, i was wondering if it would fit all the way inside into a gxp
any input is greatly appreciated
Specs:
- 3/4" MDF Construction
- Charcoal automotive speaker carpet (black may be substituted upon request)
- Holds 2 round 13" subwoofer ( 12.5" cutout)
- .8 cubic ft / chamber (2 chambers)
- 5" mounting depth
- Roughly 36 lbs
- Round gold plated terminals
- Sealed air tight with liquid nails caulk
Exterior Dimensions:
Length - 46"
Height - 14.5"
Bottom Depth - 8"
Top Depth - 4.5"
_________________
Cardomain link

Fully tinted, 5000K HID hi/lo & fogs, LED conversion (interior/red rear signals/reverse light/license plate/trunk/sun visor/glove box/switch backs), turn signal mirrors, JVC KW-NT3 Navi & BT, KV-CM1 Camera, 2x JL 13TW5, JL G-Max, black & chrome emblem, 20" black & red, clear corners, center tail light up, half tinted tail lights, cross drilled rotors, Hawk ceramic pads, and more..
Black GXP. One of a kind. RIP.
G35 Coupe 6MT. Stockishhh