Here's a diagram of the parasitic draw test switch.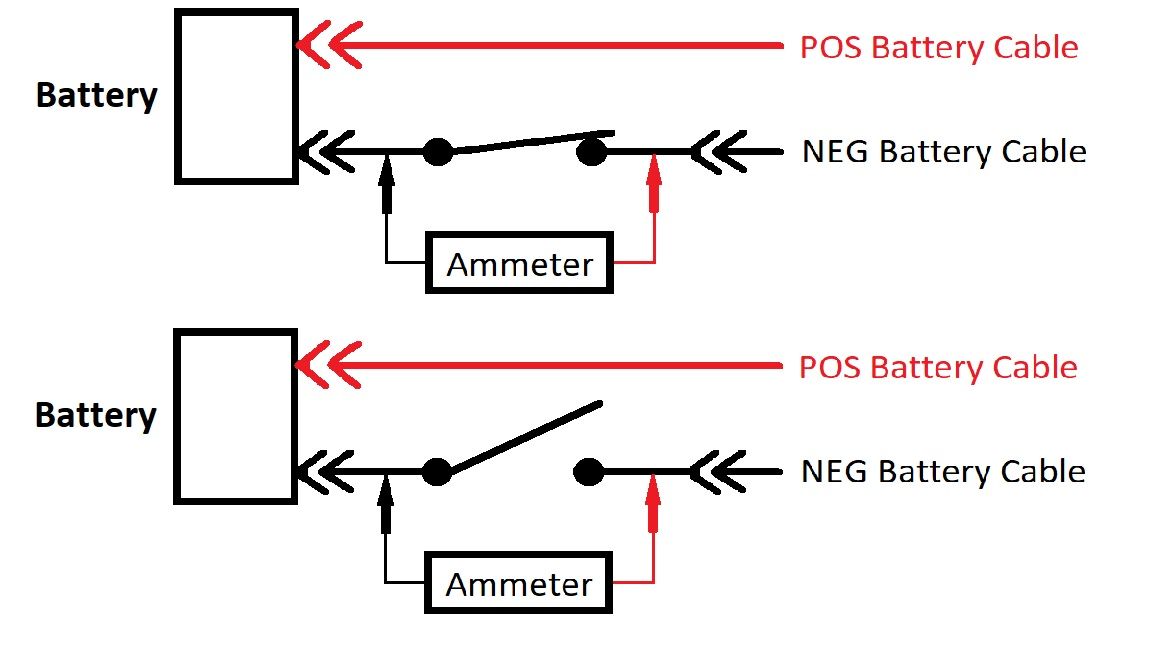 To use it, place it inline with the negative battery cable. Make sure the knob is closed (turned all the way clockwise). This represents what you see in the first diagram. This allows for normal current to flow through the circuit, just as if it wasn't in the circuit at all. Your current meter connects to the switch on either side of the knob. As you can see in the first diagram, this shorts out the meter and current will flow through the switch, not the meter.
Once the car sits and all the modules shut down, turn on your meter and set it to measure amps (use the high current probe position and ideally, set the meter to autorange). Next, open the switch on the parasitic draw adapter by turning it counterclockwise. Since you will already have connected your meter across the switch, current will now flow through your meter without breaking the circuit. This ensures all the modules remain in sleep mode.
Note the initial current draw. Don't open any doors or do anything to cause the vehicle to "wake up". Pull each fuse in both electrical centers one at a time. DO NOT replace the fuse until after you have pulled every fuse out. Note the current on the meter each time. Watch for any circuit that shows a significant drop in current draw. If you find one, this may be the suspected problem.
BE SURE TO CLOSE THE SWITCH ON THE PARASITIC DRAW ADAPTER BEFORE DOING ANYTHING THAT MAY WAKE UP MODULES OR BEFORE STARTING THE VEHICLE. YOU MAY DAMAGE YOUR METER IF YOU FAIL TO DO THIS.
0.03A is 30mA, which is more at the high end of what I'd suspect (but not by too much). Keep in mind, there may be an intermittent problem. Let's hope not, because that will be much harder to track down.