Hood getting hot right there... the front exhaust manifold is ran right below that, it gets pretty hot. Bad head gasket will typically show in one of two ways or both, clouds of white smoke out the exhaust even when hot (normal to have white smoke / steam on any engine when cold) and/or overpressure in the coolant system. Upper radiator hose will get rock hard before engine temp comes up and will remain hard after it cools down, also you will likely see bubbles coming up through the coolant reservoir.

I see no mention of the lower intake gaskets being done on this engine, which is almost always misdiagnosed as a bad head gasket on a 3800. In 11 years in this group I can only recall one or two confirmed cases of head gasket failure on a 3800, but hundreds of intake gasket failures and many of those originally misdiagnosed as head gaskets.

Have you had the car scanned to read what codes are present? This should be the first step.
_________________
Ryan
Check out my detailing page on facebook! -->
Next Level Detailing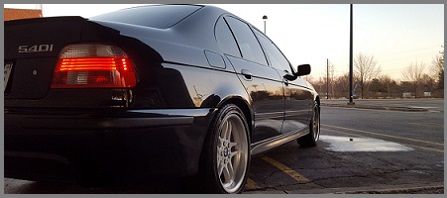 2003 Bonneville SSEi
- The Black Mirror
SOLD!
2002 Bonneville SE
-
The Mutt
Complete 2004 SLE interior, drivetrain, and body harness swap, ECC swap, HUD swap, black GXP wheels, GXP headlights and tinted tails - SOLD
2003 BMW 540i M Sport
,
2001 BMW X5 4.4i
,
2010 GMC Acadia
,
2017 Grand Design Imagine 3150BH
1982 Cutlass Supreme
- The fun one
MattStrike wrote:
It was the worst week of my life! *pause, drinks beer... smiles* But I'm better now!