I need some tips on what to do for this, I'm not scrapping the car or pawning it off to someone else either just yet. I'm going to come up with a solution for this problem, it's just the best way to go about it.
What I would like to do is find a way to get a new piece of metal to just weld in there, but I'm sure that there isn't a manufacturer of these types of parts. That leaves me with two options: either go to the junkyard and cut out a perch from a similar body style vehicle, which very well could be a crap shoot by looking at what has happened to mine; or I can get a small section of sheet steel and bend it up to match the shape of what's supposed to be there to begin with.
Btw here is a photo of what I have left for the perch.....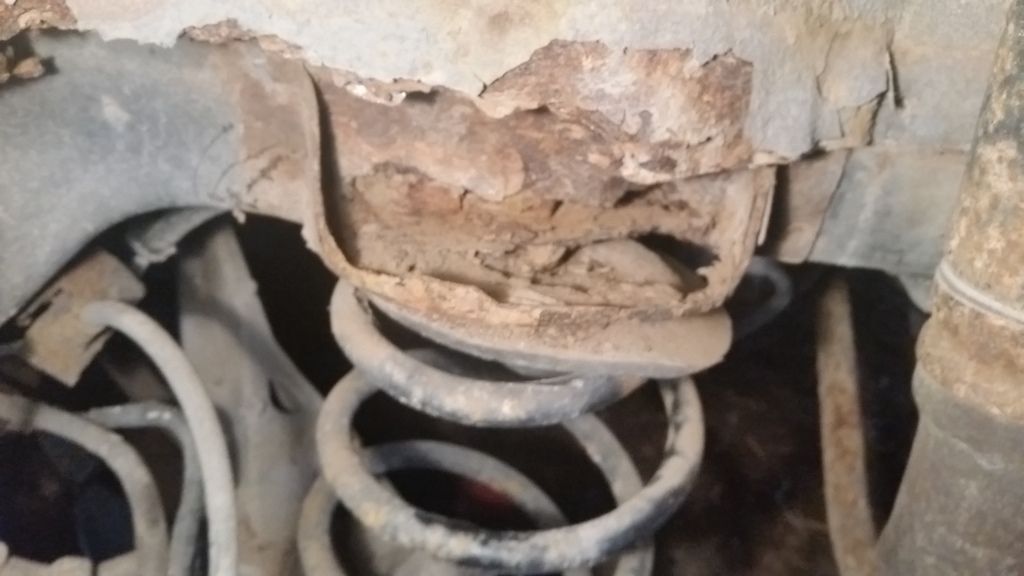 So unless you guys know of a place that sells something new that I can use and can share that info with me, think I should just cut one off a car at the junkyard? or make my own?
P.S. I am also an adept welder, and have done some successful jeep frame repairs, so I'm not worried about burning the metal onto the car at all or compromising its structural integrity.
_________________
1995 Jeep Cherokee Country
- 200,XXX miles and running strong. 4.0L paired with a 5 speed manual. 4.5" long arm lift with 32" tires and regeared to make up for power. Best of all, shes a fire engine red!
2000 Bonneville SSEi
- 145,XXX miles, bonestock for the time (don't hold your breath, it might be a long while)
Typos courtesy of LG Optimus G- yes, I do most of my trolling with my phone. Don't judge me.