Change your lower intake gaskets with the updated, either the steel or aluminum framed ones will work fine. Also change out the upper intake manifold with an updated version to stop the issues with the EGR stovepipe and coolant leaks. While doing those jobs replace the coolant elbows with Dormans new aluminum set and then with that all done the car should give you many years of trouble free driving as far as the engine is concerned.
_________________
Ryan
Check out my detailing page on facebook! -->
Next Level Detailing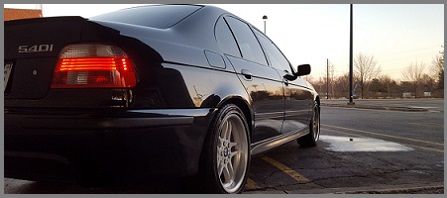 2003 Bonneville SSEi
- The Black Mirror
SOLD!
2002 Bonneville SE
-
The Mutt
Complete 2004 SLE interior, drivetrain, and body harness swap, ECC swap, HUD swap, black GXP wheels, GXP headlights and tinted tails - SOLD
2003 BMW 540i M Sport
,
2001 BMW X5 4.4i
,
2010 GMC Acadia
,
2017 Grand Design Imagine 3150BH
1982 Cutlass Supreme
- The fun one
MattStrike wrote:
It was the worst week of my life! *pause, drinks beer... smiles* But I'm better now!