Update:
Still not running
The ICM I received from harofreak did not fire on cylinders 1 & 4, the front coil. I swapped it out with three other coils and still no fire.
This was the ICM from his parts car that was sitting in the trunk in "unknown" condition from a junkyard, so I just figured it was a bad one.
Well, I swapped the ICM out again and then it fired right up on all six cylinders
The only thing I could think was that somehow when I went to swap out the ICM with my parts car, I got them mixed up and accidently slapped the original back on and it didn't work. So, with the now working ICM on, I did an oil change and let the car sit and idle a bit. It ran for about five minutes then died again....
I got ahold of boosty and he sent me the ICM off his '98? Regal GS. The Regal was a running car when he sent me the ICM, and he said the ICM would work on the '93, also I checked online and it looks like ( according the the autozone website ) they have the same part number.
I put that ICM on the '93 and hit the key.... rolls over fine, won't start
I am getting very confused. Good thing I have a spare car, too bad it isn't S/C though.
Not sure where else to look.
I checked the ground buss on the drivers side just in case, it was like new.
All fuses are good
We checked for continuity in the wires between the ICM and crank sensor and all wires were perfect.
Anyone have any other suggestions?
_________________
Ryan
Check out my detailing page on facebook! -->
Next Level Detailing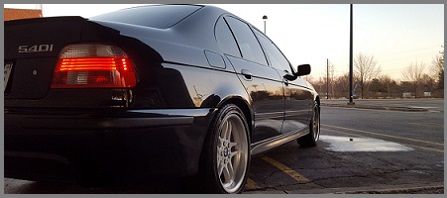 2003 Bonneville SSEi
- The Black Mirror
SOLD!
2002 Bonneville SE
-
The Mutt
Complete 2004 SLE interior, drivetrain, and body harness swap, ECC swap, HUD swap, black GXP wheels, GXP headlights and tinted tails - SOLD
2003 BMW 540i M Sport
,
2001 BMW X5 4.4i
,
2010 GMC Acadia
,
2017 Grand Design Imagine 3150BH
1982 Cutlass Supreme
- The fun one
MattStrike wrote:
It was the worst week of my life! *pause, drinks beer... smiles* But I'm better now!