I just killed the tensioner for the power steering pump and alternator about a half hour ago. This is the tensioner that is towards the bottom, of course
My problem and question is this..
I have the entire tensioner bracket off of my parts car, BUT, the lower tensioner is stripped out where the pulley bolts into it making it useless. However, the upper tensioner is still in good condition. Can the upper tensioner be used in place of the lower one?
_________________
Ryan
Check out my detailing page on facebook! -->
Next Level Detailing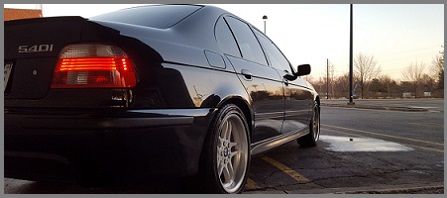 2003 Bonneville SSEi
- The Black Mirror
SOLD!
2002 Bonneville SE
-
The Mutt
Complete 2004 SLE interior, drivetrain, and body harness swap, ECC swap, HUD swap, black GXP wheels, GXP headlights and tinted tails - SOLD
2003 BMW 540i M Sport
,
2001 BMW X5 4.4i
,
2010 GMC Acadia
,
2017 Grand Design Imagine 3150BH
1982 Cutlass Supreme
- The fun one
MattStrike wrote:
It was the worst week of my life! *pause, drinks beer... smiles* But I'm better now!