Try checking the vacuum modulator and the vacuum lines feeding it to see if they are still good, the modulator is like 20 bucks for a new one so you could try that and see if it helps.

My tranny did similar things about a year ago. It works ok if i let it warm up a bit but it is done for in he long run, thats why i rebuilt one for it and im just trying to get to 180000 befor i swap it in. Your trans is dying IMO and you will need another one down the road it may last for awhile yet, bt it could go tomorrow. Its luck really.

Also superh is right for the most part about addatives not helping, but at this point its already dying so you may get some more miles out of it with a fluid and filter change, see what that does and if nothing changes try adding lucas again to limp it along if nothing else.
_________________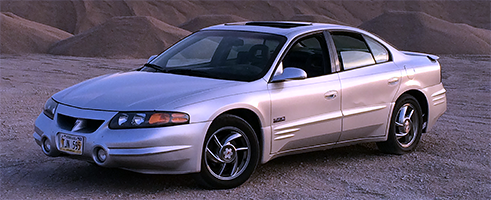 -Austin-
1988 LE
, Intercooled L67 loading......
2000 SSEi
R.I.P. Dead now :( INTENSE FWI, polished LIM, P&P supercharger, custom radiator, standalone trans cooler, trans-go shift kit (donating to the 88)
2002 2500HD Silverado
with the 8.1 Vortec and Alison tranny. Likes to eat GT Mustangs and lots of tires, and all while stock!
yourgrandma wrote:
And thats how I got my mom pregnant.