Had this problem on my first Bonneville which was also an '89 SE. My issue was the outside door handle itself, when you push the button in to open the door it has a pivot point on the handle inside which in turn pushes a rod to open the latch. What happened with mine is that the pivot point over time corroded up and would stick like you were constantly pushing the button in and never letting go. The door would latch to shut but then would not open back up as the latch was closed but the rod from the outside handle to unlatch it was already passed the position to work so nothing would happen from inside or outside, locked or unlocked.

I did find though that if I hit the door with the soft part of my fist or anything soft enough to not damage the paint yet heavy enough to vibrate the panel good, after a few times the pivot would work itself back to the place it was supposed to be then I could open the door. You could feel it in the push button on the handle, it would push in a little then hit a spot that was a little harder when it was hitting the pivot arm. If the pivot arm was not out far enough then the door still wouldn't open and I would have to try again.... quite frustrating really. I removed both rear door handles a couple times and worked the seized up pivots and lubed them, but they really just needed taken apart and wire brushed to remove corrosion, at the time though I didn't have the ability or knowledge to do so.
_________________
Ryan
Check out my detailing page on facebook! -->
Next Level Detailing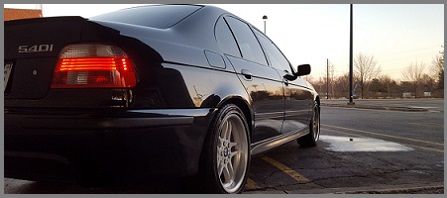 2003 Bonneville SSEi
- The Black Mirror
SOLD!
2002 Bonneville SE
-
The Mutt
Complete 2004 SLE interior, drivetrain, and body harness swap, ECC swap, HUD swap, black GXP wheels, GXP headlights and tinted tails - SOLD
2003 BMW 540i M Sport
,
2001 BMW X5 4.4i
,
2010 GMC Acadia
,
2017 Grand Design Imagine 3150BH
1982 Cutlass Supreme
- The fun one
MattStrike wrote:
It was the worst week of my life! *pause, drinks beer... smiles* But I'm better now!